Keep up to date with our Building Safety Bill news, opinion and expert analysis
The bill had its first reading on 5 July, meaning its title was read out in parliament but it was not debated. The date of the second reading has been set for 21 July, meaning there will be a short amount time for the topline principles of the bill to be debated ahead of the summer recess which starts the following day. However the bulk of the parlaimentary debate and the detailed scrutiny of the bill will have to wait until September, giving campaigning organisations, trade bodies, industry figures and politicians the summer to refine their arguments and prepare their lobbying strategies to try and influence the bill in the autumn.
Government ditches EWS1 forms for buildings below 18m Ministers and mortgage lenders back changes after research finds 'no systemic risk of fire' in smaller blocks
For many architects the cladding crisis is personal Eleanor Jolliffe describes what it is like to design high-rises by day and navigate costly problems with your own home by night
Planning gateway 1: What's changing from August Five key points from fire safety experts at Building Designs's Risk Regulations event this week
Let's get this right – the future of our profession is at stake Sweeping changes are on the way but there are some fundamental questions about how, and indeed whether, the new competence regime will work, writes Eleanor Jolliffe
The fire safety scandal will not go away The government defeated the Lords' amendment to protect leaseholders from cladding costs. Now it must come up with a credible plan, writes Lord Best
Why is the industry waiting for the threat of jail? Tough new building safety laws are on their way and they will shake up a complacent sector, writes Andrew Mellor
Any surprises in the draft Building Safety Bill? Much of the draft legislation had been anticipated, Andrew Mellor says we have clarity on some important issues although not all the answers
Big changes are coming your way…
The Building Safety Bill is unleashing huge changes for architects and the wider industry.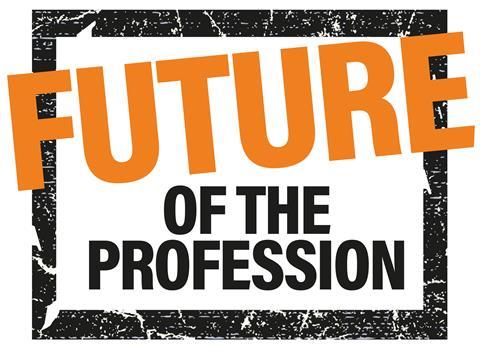 That's why Building Design launched its Future of the Profession campaign to keep you abreast of all the changes and give you a voice. Make sure you have your say. Join in the debate in our forums, live events and on social media, using the hashtag #BDFutureProf.
The Building Safety Bill is the government's attempt to reforrm the industry, make our buildings safe and prevent another tragedy like the Grenfell fire that killed 72 people in 2017.
You'll find our forensic coverage of the key evidence form the Grenfell Inquiry here.