Industry told to brace for flood of historic claims unleashed by bill, as Arb gets new powers
The Building Safety Bill could leave the industry scrambling to defend itself from an "unprecedented avalanche of claims" just when it should be concentrating on making buildings safe, a partner at housing architect PRP has warned.
Andrew Mellor, a technical advisor to MHCLG and Building Design's regs columnist, said the publication of the bill yesterday would put pressure on the industry as it unleashed a barrage of legal claims for shoddy work dating back 15 years. The unintended consequence of this could be a distraction from important efforts to reform the industry whose collective failings have been laid bare by the Grenfell inquiry.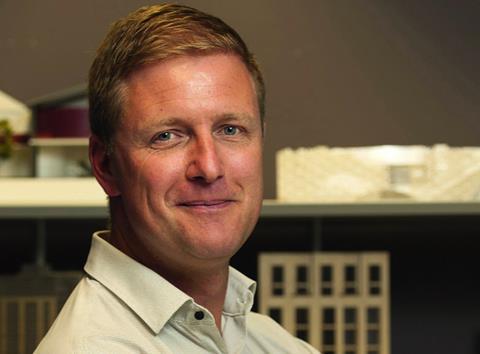 The biggest change in the bill since it was published in draft form was the extension of the period of time leaseholders can lodge claims for defective work, something that was welcomed by some but criticised as insufficient by many leaseholder groups since it comes without additional financial support.
There are thought to be about 700,000 people trapped in dangerous flats and three million in homes they cannot sell unless they pay for "defects" to be made safe.
The Building Safety Bill is the government's attempt to address the litany of issues that have emerged in the industry since the Grenfell fire which killed 72 people in June 2017.
Mellor, a specialist in defect analysis, facade replacement, fire safety and regulatory compliance, said most of yesterday's announcement was heavily trailed "old news", but that it appeared to contain one other significant amendment – that viability and the cost to residents will be a consideration for the new Building Safety Regulator as well as risk mitigation.
Mellor, whose team has inspected dozens of defective buildings since the Grenfell disaster, added: "The leaseholder ability to claim announcement has worried lawyers as they see that there will be an unprecedent avalanche of claims, previous decisions may be overturned and precedent case law will quickly change. Some leaseholder groups are already bringing class actions under the Defective Premises Act and some building owners are struggling to resource the required responses.
"The new announcement will undoubtedly put greater pressure on the industry to defend claims when their efforts should, certainly initially, be focused on making buildings safe.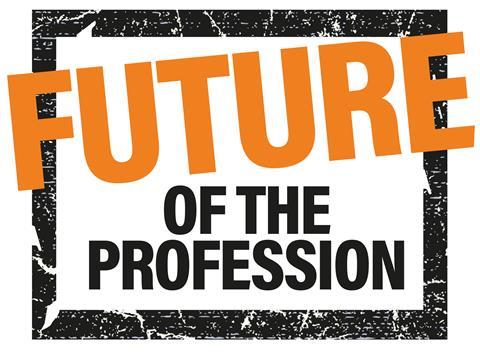 "The publication of the draft bill yesterday is the start of the process which all of the industry will have to respond to over the next year to ensure they are prepared for its enactment and all of the accompanying secondary legislation, guidance and competency frameworks which will sit alongside the act."
Graham Watts, chief executive of the Construction Industry Council, described it as a pivotal moment to embrace far-reaching cultural reform in the industry.
Watts said: "More than 40 years' of deregulation is being reversed by the Building Safety Bill with its important emphasis on a national rather than local regulatory regime for higher-risk buildings.
"The early sight of proposals for draft statutory instruments is particularly welcome in terms of understanding issues relating to the eventual implementation of the legislation.
"It is essential that the industry does not see this as being just about high-rise residential and fire safety but as a lever for far-reaching cultural reform. We all have to take the life safety of those who use our buildings far more seriously than in the past."
The bill was presented to the Commons without debate yesterday afternoon. No debate has been announced for its second reading. It contains measures to introduce a new regulator for buildings over 18m, a new homes ombudsman, a tougher regulatory framework for construction products and enhanced powers for the Architects Registration Board (Arb).
Rebecca Rees, a partner at lawyers, Trowers & Hamlins who has been advising on the Hackitt Review and guiding clients on building safety, described it as a "dense and technical piece of legislation".
She added: "It deserves detailed scrutiny but quite clearly the pre-legislative plea for more detail has been heard: resulting in an additional 27 clauses. In fact it is clear that MHCLG has been in listening mode with lots of additional detail included to tease out the challenges created by complex ownership structures, multi-tenure buildings and the hot potato question of 'who pays'.
"Alongside the previous provisions on the establishment of a new Building Safety Regulator, New Homes Ombudsman and Resident Engagement Panel, further detail has also been included: the definition of a higher-risk building (including what it means for one to be "occupied"); there is now a 'principal' accountable person; extensive competency provisions; and the ability for a special measures order where management is not up to scratch."
Peter Hogg, UK cities director at consultant Arcadis, said the measures would "focus the minds of the supply-side" by making clear that government sees safety in tall buildings to be industry's responsibility.
Of measures to extend the period of time that homeowners have to sue over shoddy workmanship, he said: "The retrospective nature of the extension to liability also makes clear that government sees remedying historic issues as the industry's problem to solve."
However he added: "Looking at the plight of leaseholders in buildings that are blighted by historic issues, the bill does not see the government stepping in, nor does it see them mandating developers and contractors to pick up the tab. The requirement for developers only to demonstrate that they have looked at alternatives before passing costs to leaseholders is not the answer that many leaseholders were desperately hoping for. It is an answer that will leave many in a state of continued uncertainty."
Alan Kershaw, the chair of Arb which will be handed significant new powers when the bill becomes law, "warmly welcomed" the legislation as a significant milestone.
As previously announced, Arb will monitor architects' professional development and be able to strike off anyone who fails to meet the required standard of competence.
It will also publicly list disciplinary orders against an architect on the register, "to help increase public confidence". Architects will have the option to appeal certain decisions. The Arb will also be able to introduce new fees for certain services.
Kershaw said: "Every architect I've met through Arb is passionate about public safety. The board is too and we are committed to working with the sector to ensure we contribute to a built environment that supports safe, healthy and happy lives.
"The bill paves the way for new powers to let us monitor the continuing professional development architects undertake throughout their careers. We want to work with architects as we design the new scheme. We'll make sure it can be tailored by each architect to their own practice and needs, so that it supports them to be the best they can in the areas that matter most to their work. Soon we'll be sharing our early ideas about the scheme and inviting views on how it can best work."
He appealed to architects to get involved in this work by joining the Arb's architects engagement group.