Long-awaited legislation published today will also give Arb power to strike off architects who fail competence tests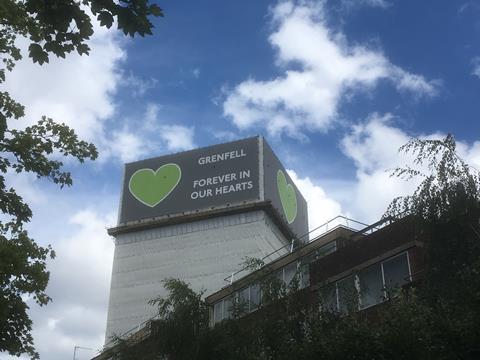 The Building Safety Bill, which was published today, will give owners of high-rise flats a retrospective right to sue for shoddy building work 15 years after completion.
The extension for homeowners seeking compensation - up from six years - is part of a package of proposals in the long-awaited bill which is being introduced to prevent a repeat of the Grenfell Tower disaster, which killed 72 people in 2017.
Robert Jenrick, housing secretary, said the reform would help leaseholders claim compensation for cladding removal costs. About 700,000 people are thought to be trapped in dangerous flats and three million are in homes they cannot sell unless they pay for "defects" to be made safe.
The new law will apply retrospectively, meaning homeowners in a building completed in 2011, for instance, will have until 2026 to take action.
He said the bill would "tackle bad practice head on". He also claimed the "lion's share" of buildings identified as being fitted with dangerous cladding would qualify under the 15-year law. However it will only apply to buildings over 18m, at least initially.
The legislation will provide a legal requirement for building owners to explore alternative ways to meet remediation costs before passing these on to leaseholders. Developers will also have to join and remain members of the New Homes Ombudsman Scheme, which will require them to "provide redress" to a home buyer.
The Building Safety Bill includes previously announced measures including the establishment of a new regulator for buildings more than 18m in height. The government has said the bill will "ensure there are clearly identified people responsible for safety during the design, build and occupation of a high-rise residential building".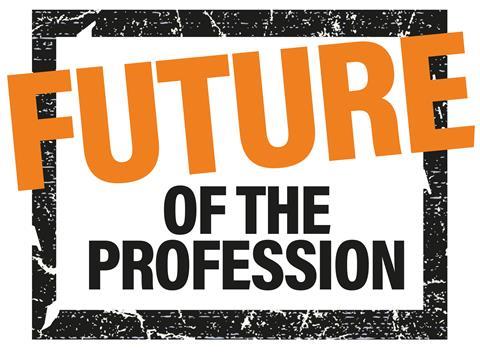 It will also give Arb the power to expel architects from the register if they fail to meet new competence standards.
And it will strengthen the regulatory framework for construction products, underpinned by a market surveillance and enforcement regime.
A spokesperson for the Ministry of Housing, Communities & Local Government said: "The national regulator will be able to remove products from the market that present safety risks and prosecute or use civil penalties against any business that breaks the rules and compromises public safety."
Stephen Greenhalgh, minister for building and fire safety, said: "Though the overall risk of fire across all buildings remains low, we can't be complacent – the more robust regime will take a proportionate and risk-based approach to remediation and other safety risks.    
"And by increasing our measures of enforcement, we will make sure industry follows the rules – and is held to account when it doesn't."
However some in the profession have raised concerns that the rules are being applied over-zealously, with Accordia the latest development to fall foul of a safety inspection because of its timber balconies.
The government said last month that it expects that 75 of the 468 buildings over 18m in height identified with Grenfell-style aluminium composite material (ACM) cladding to still require work going into 2022.
Mark Beard, president of the Chartered Institute of Building and chair of regional contractor Beard, said: "This is an important bill for a number of reasons. A renewed focus on building user safety from a regulator which is able to enforce standards is to be welcomed, at the same time as the construction industry renews it efforts to improve the overall quality of buildings delivered to our customers.
"In my view, ensuring that work onsite maintains the quality expected of the specifications and design, throughout the build, should have the same status as health and safety policy. Achieving this, will go a long way to restoring public confidence in what our industry delivers."
The bill was also welcomed by Judith Hackitt, chair of the Independent Review of Building Regulations and Fire Safety and author of the Hackitt Review which was commissioned after the Grenfell fire.
She said: "I am delighted that we have reached this important milestone for the Building Safety Bill. It is vital that we focus on getting the system right for the future and set new standards for building safety.
"Residents and other stakeholders need to have their confidence in high rise buildings restored and those who undertake such projects must be held to account for delivering safe buildings."
At-a-glance: Building Safety Bill measures
According to MHCLG, the new bill, which is due to be published later today, will:
Ensure there are clearly identified people responsible for safety during the design, build and occupation of a high-rise residential building
Drive the culture change needed across the industry to enable the design and construction of high-quality, safe homes in the years to come
Establish a Building Safety Regulator to hold to account those who break the rules and are not properly managing building safety risks, including taking enforcement action where needed
Give residents in these buildings more routes to raise concerns about safety, and mechanisms to ensure their concerns will be heard and taken seriously  
Extend rights to compensation for substandard workmanship and unacceptable defects    
Source: MHCLG