Interim guidance comes ahead of major review of education planned for the autumn
Schools of architecture must start teaching sustainability and fire and life safety design from September or face questions from Arb.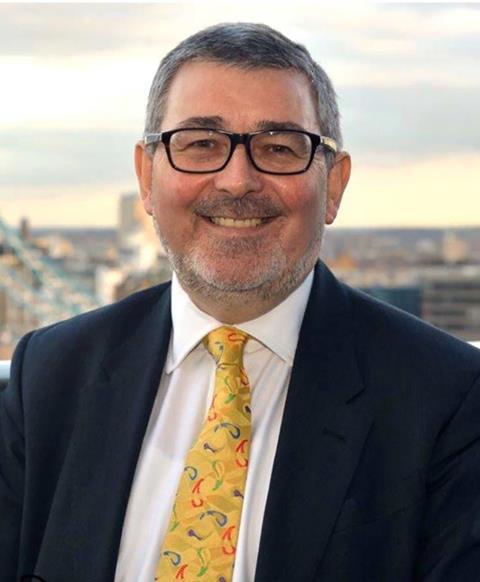 The regulator announced it would begin requiring the subjects to be added to the curriculum of all courses it prescribes from the new academic year.
The news follows extensive consultation carried out in the spring after a survey of architects which found safety and sustainability had become more important in their work in the last five years.
As a result Arb has updated its guidance for schools and has begun writing to instruct them to start introducing it into their curriculum as soon as possible, where it is not already covered.
The majority of respondents supported the move with some, especially academics, warning that it might take them some time to make the necessary changes.
Arb chair Alan Kershaw said they appreciated what a challenge this was.
"Fire and life safety design and environmental sustainability are crucial topics that absolutely must form part of an architect's education and training," he added.
"We will work with institutions and give them time to put in place the necessary resources and quality assurance. But we will insist that students are taught these important topics in sufficient detail. Protection of the public and of the planet demands no less."
From September, when Arb monitors a school as part of its annual process, or considers an application for a qualification to be recognised, it will ask to see a plan for how the school has or will incorporate the guidance in its curriculum.
"Arb expects schools to commit to meeting its requirements in full within a reasonable time, and will require them to demonstrate their progress," added a spokesperson.
Arb received 48 responses to the consultation from universities, individual academics and architects and groups like Architects Declare and the Architects Climate Action Network (ACAN). Nearly 70% agreed it should begin incorporating the guidance into the prescription process from September 2021. More than 80% agreed it should check progress of implementation through the existing annual monitoring process.
The guidance is an interim measure because the Arb is also set to launch a major review of the initial education and training of architects, and the way qualifications are recognised by Arb.
Some of the feedback Arb received through its consultation on the guidance published this week, such as the emphasis on the importance of sustainability throughout education and training, will inform that wider review.
The new guidance
Ethics and professionalism
The importance of an ethical approach; that the health and safety of building constructors, users and the public must always outweigh any other obligations of an architect
The potential health and safety consequences of poor design decisions
The significance of maintaining competence, and challenging the competence of others
Managing risk
The principles of risk management
The key pieces of legislation and regulations relating to health & safety
The risks and benefits of different procurement routes
The role of the architect within the design team and the importance of collaboration and consultation in fire-safety design
Fire and life safety design
The science of fire, smoke generation and spread
Design principles to minimise the risk of smoke and fire
Means of escape in case of fire
Appropriate access to buildings and facilities for emergency services
The significance of product specification to fire safety and performance as part of a construction system
Protecting building users from hazards during use and maintenance
Ethics and professionalism
The principles of climate science to make informed and responsible decisions with regards to actions and inaction that may affect this issue
The role of design in responding to climate change by considering mitigation and adaption strategies
The importance of advocating for sustainable or regenerative design solutions and ethical sourcing throughout the life-cycle of each project
The key legislation, regulations, policies and guidance relating to the built environment on climate change and the ecological crisis
Transparency and sharing of building performance data to support wider understanding of building performance
Sustainable design principles
The relationships between buildings, settlements, communities and a changing climate, and approaches to designing low and zero carbon buildings
The relationship between social sustainability, social justice and environmental sustainability
How to design to preserve, integrate and enhance natural habitats which encourage biodiversity and support access to green infrastructure space for communities
Circular economy principles and how to apply them to the design life-cycle of each project
The design principles of:

● Retrofit first

● Fabric first and thermal/energy efficiency

● Passive design

● Daylighting

● Appropriate renewable technologies

● Whole life carbon and low embodied carbon design

● Water cycle, demand, supply and reduction
Environmental and building physics
The environmental science relating to temperature, humidity, sound and lighting
The principles of human comfort and indoor air quality in relation to energy use
Predicted operational and embodied energy use and carbon emissions
Post occupancy evaluations / building performance evaluations as tools to understand performance gaps and inform future projects
Construction technology
Embodied carbon and resource implications of different methods of construction and performance of building materials
The design and construction of the building envelope in order to lower in use energy consumption
The performance of major energy demanding building technologies (ventilation, heating, cooling, hot water and lighting), and the use of onsite renewable energy generation or further offsetting, to achieve decarbonisation