Eleanor Jolliffe describes what it is like to design high-rises by day and navigate costly problems with your own home by night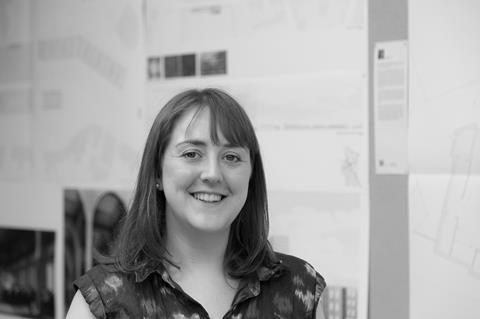 The cladding crisis continues to make headlines. The architectural press has been reporting the professional changes and challenges – indemnity insurance, changes to building regulations and standards. I will not be the only architect who has listened to multiple CPDs on these changes over this year. This month, though, it is not the professional impact of cladding I wanted to highlight, but a more personal one.
I spend my days working on high-rise residential projects – and then step outside to see scaffolding slowly climbing up every second building in my neighbourhood as facades are ripped open and re-built.
I live in a tower block which found "workmanship problems" when it was opened up to survey for the EWS1 certificate. I don't know what the exact problem is – because why would a developer release information like that to the people living in the building? Even if they ask?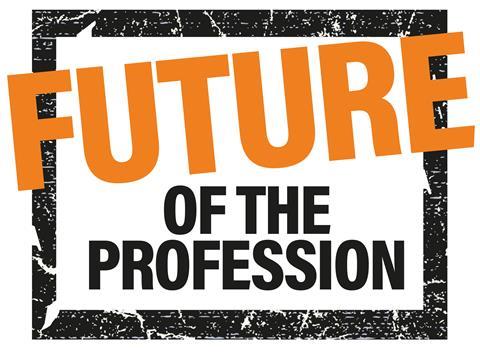 I currently live, like thousands of others, in a technically unsaleable home which may be unsafe. I bought a part of my flat through the government-backed shared-ownership scheme, buying in good faith just weeks after Grenfell but trusting in the decent reputation of the main contractor, the quality of the building regulations and standards and the declarations of the building products manufacturers.
I work in a practice with a wealth of experience in tall residential buildings and the kindness of more experienced and highly competent colleagues to discuss all things cladding with me makes me considerably more informed than most – but ultimately it hasn't helped.
I am unable to sell, or to "staircase" (buy more) as the flat is unmortgageable. So I am paying rent, which rises annually, on shares I am in a theoretical position to buy, a situation faced by many of my neighbours and by which housing associations across the country are indirectly profiting. Sadly no one will give me a £0 valuation so I am also unable to buy out the remaining shares of my lovely, but not quite officially worthless, home.
We attempt to deal with this, and then go to work and discuss details of near-identical cladding systems with the same manufacturers and contractors who are causing such emotional and financial upheaval in our personal lives
I am fortunate: it seems almost certain that the developer will cover the cost of cladding works to my home. But I am far from the only young-ish architect facing this. Almost everyone I know at a comparative life stage who has bought a home has bought through a government shared-ownership or help-to-buy scheme. Almost all have had cladding headaches.
One friend's housing association is attempting to retroactively bill them for three years of waking watch despite initially pledging to cover the costs. Another's facade was opened to find not a single fire stop installed on the entire building. Someone else may be facing costs in excess of £100,000. All of us understand how these buildings go together and we did our homework before moving in. It hasn't helped.
We attempt to deal with this, and then go to work and discuss details of near-identical cladding systems, albeit now with mineral wool, sometimes with the same manufacturers and contractors who are causing such emotional and financial upheaval in our personal lives.
To say it is a mess is to understate the issue.
I am fast becoming the unofficial "resident architect" on our building's Facebook group, translating into basic terms the sparse but slightly technical notes sent by the developer to me and my neighbours. This isn't technical advice – just explaining that it isn't the coloured as opposed to the white cladding which is flammable or not; what a fire stop is and where they should be; or the most probable reason why the contractor is testing the new detail for acoustic performance. All with the caveat that I am talking in general terms from very little information.
The fact that, in all the government advice and housing association and developer support, I am the most legible source of information for many of my neighbours is terrifying.
The penultimate property manager from our housing association (which has a frighteningly high turnover of flustered-looking staff) wasn't even initially aware our building needed cladding works, despite them having been in development for about 18 months. Luckily the work is being coordinated by a developer who seems to be competent, if somewhat averse to dealing directly with those of us in the "affordable" portions of their housing.
I wonder if the Building Safety Bill has been drafted in response to the power of construction giants rather than to help those who live in high-rise flats
I have seen multiple articles in the Guardian, the Times, the Spectator and the Economist. The disquiet over cladding, the influence of some of the major housebuilders and who should pay is not a party political issue, it is a societal one. I can't help but wonder if the terms of the Building Safety Bill have been drafted in response to the political power of the construction giants rather than to help or safeguard those who live in high-rise flats.
There isn't an easy answer to this one, but the way it is being handled suggests everyone hopes there is.
The bill may help those buying homes in the future. At this moment, though, I find myself sick to the heart at the number of blameless and ordinary lives that are being caught in the crossfire of the fact that the very fabric of their homes has been made retrospectively illegal.