Several new pieces of legislation are coming in response to Grenfell and many architects are having to run to catch up, writes Andrew Mellor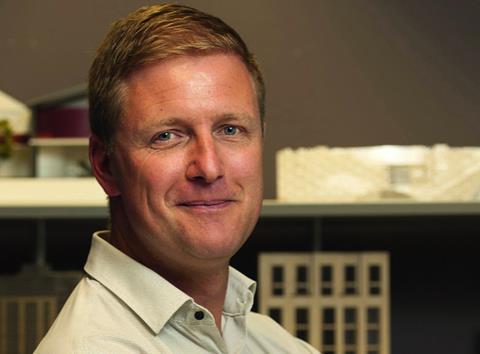 With the fifth anniversary of the Grenfell Tower disaster this week, we are of course reminded of a tragedy that never should have happened. In response to that avoidable catastrophe – and to try to avoid such an event happening ever again – a number of new pieces of legislation and revised guidance have been published in recent weeks.
The Building etc (Amendment) (England) Regulations 2022 were laid before Parliament on 1 June 2022 and Approved Document B (2019 edition incorporating 2020 and 2022 amendments) guidance was published on that date. Both the regulations and Approved Document B (ADB) guidance will come into effect on 1 December 2022.
These changes follow an industry consultation into the combustible materials ban which ended two years ago. Although we knew the changes were coming and could largely anticipate what they would be, the delay was less expected. We can only assume that covid has held up their publication.
The main changes include the banning of metal composite materials on relevant buildings of any height. The trigger height for the ban is now 11m where it was 18m, although buildings between 11 and 18m can use a BR135 certificate to evidence the compliance of the external wall.
More building types with sleeping accommodation are now included in the ban
More building types with sleeping accommodation are now included in the ban, as are solar shading products effectively above the first floor. And two fire-fighting shafts are now required in buildings with a floor area over 900sq m and over 18m in height, as well as evacuation alert systems in buildings over 18m.
Laminated glass is still included in the ban but one wonders if this will be removed or relaxed in the next revision, as surely a laminated glass balustrade in a non-combustible facade and a balcony situation poses little risk to life.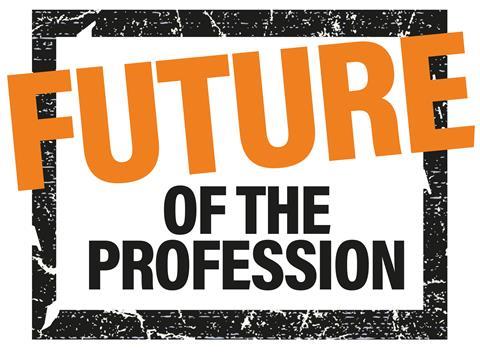 The requirement for non-combustible cavity trays has been relaxed for a period of 18 months to allow manufacturers to bring more compliant products to the market. While this may be good news for some, I do wonder how the use of combustible cavity trays will be justified as part of a safety case when the requirements both sides of that 18-month period required non-combustible trays.
This will not be the last revision to ADB. We can expect another in perhaps 12 to 18 months' time as the Department for Levelling Up, Housing and Communities (DLHUC) has other related research projects still running. That will make it the fifth revised document in as many years.
Second stairs are not covered in the most recent ADB but, with many in the industry already considering the need for them, surely DLHUC must be reviewing whether they should be included in the next revision of the document.
The changes do not stop there. The Fire Safety Regulations 2022 were introduced in mid-May and come into force on the 23 January 2023. The requirements apply to existing buildings and incorporate recommendations from the Grenfell Public Enquiry Phase 1.
For buildings over 18m, these include the requirement to provide digital fire safety plans to the fire and rescue service and the installation of wayfinding signage in stair and lift lobbies.
There are more requirements, and given that building owners have already got to comply with the Fire Safety Act requirements including PAS9980 appraisals, it is difficult to understand how all of these can be promptly achieved. The industry is already struggling to deliver due to limited human resources and there is no obvious way of rapidly increasing these resource levels.
If we are to successfully ride this wave, then we must all pay attention to the emerging legislation
We will see consultation being published over the next few months in relation to the secondary legislation associated with the Building Safety Act. This will include, I expect, consultation related to Gateways 2 and 3, the golden thread and Residents' Voice.
The first consultation was published last week and relates to the Higher Risk Buildings (Descriptions and Supplementary Provisions) Regulations. It asks for opinions on the definition of a higher risk building, including the type of building and how its height should be measured.
At six weeks, the consultation period is short but, with the Building Safety Act requirements being introduced from the end of April 2023, there cannot be any delay in preparing and publishing secondary legislation and guidance as the industry needs to prepare to deliver.
As I have said before in my articles, there is much for the industry to understand and do with regard to new and emerging legislation, but the wave of requirements is getting bigger and it will only continue to grow over the next 12 months.
If we are to successfully ride this wave, then we must all pay attention to the emerging legislation announcements and begin to prepare as soon as possible to meet the many requirements that are coming for new and existing buildings with sleeping accommodation.
Postscript
Andrew Mellor leads the development consultancy team at PRP. The practice has been advising what is now the Department for Levelling Up, Housing and Communities and conducting research around policy and building regulations