Ministers and mortgage lenders back changes after research finds 'no systemic risk of fire' in smaller blocks
Controversial EWS1 forms will no longer be required for buildings below 18m in height, the government has said.
Housing secretary Robert Jenrick described the move as a "significant intervention by government and lenders" as he opened the Building Safety Bill's second reading debate in parliament yesterday.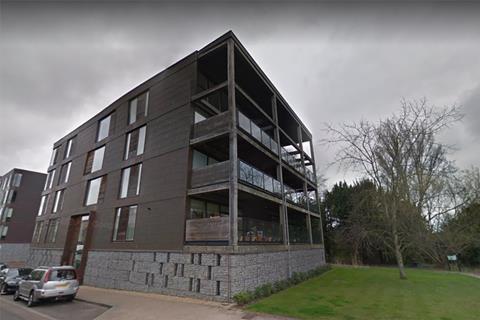 The decision comes after an expert panel commissioned by the government found there was no "systemic risk" of fire in smaller blocks.
Instead, the government is recommended a more "proportionate and evidence-based" approach to fire safety.
It said risk should be managed through measures such as alarm systems or sprinklers, and that the overwhelming majority of medium and low-rise buildings, those under 18m, with cladding should not require expensive remediation.
The government said the move would "unlock the housing market" with lenders HSBC, Barclays and Lloyds updating their practices to implement the new approach.
The EWS1 form was introduced in 2019 in response to the Grenfell tower fire which killed 72 people in 2017.
It was intended to record in a consistent way what assessments have been carried out on the external wall construction of residential buildings and lenders have asked for EWS1 forms to be completed to allow them to value the properties.
But a lack of accurate information about blocks, particularly of smaller blocks which have often not been prioritised for fire safety work, have led to difficulties in getting them valued and meant leaseholders have struggled to sell or remortgage their homes.
The decision could be good news for residents of the Stirling Prize-winning housing development Accordia, which is one of many lower-rise blocks that have fallen foul of EWS1 rules, with residents saying they faced financial ruin.
But Stephen McPartland, a backbench Conservative MP, said the measures had to be backed up by legislation and pledged to table his own amendments to the bill.
McPartland said:"Does this mean buildings under 18 metres are no longer required to undertake expensive remediation costs? What about those builds that have already had EWS1 and are currently facing huge bills?"
The government has also published a consultation on plans to introduce a Building Safety Levy to help meet the £5.1bn cost of grants to help leaseholders in high-rise blocks.
The government says the levy will apply to developers seeking building control approval for new high-rise residential buildings. Affordable housing schemes and refurbishments are excluded. The government estimates the levy will affect around 200 developments a year, which equates to between 12,000 and 14,000 units.
It is seeking views on whether to base the levy calculation on a charge per square metre of the entire internal floor area or on a fee per residential unit in scope of the levy. The consultation runs until 15 October.