Controversial permitted development rights and new fire safety tests for high rises come into force this week
Four out of five high street properties are potentially able to be converted into homes without planning permission under new rules that came into force at the start of this week.
The new "class E" permitted development (PD) right applies to the vast majority of commercial properties in high streets and town centres, as well as light industrial units.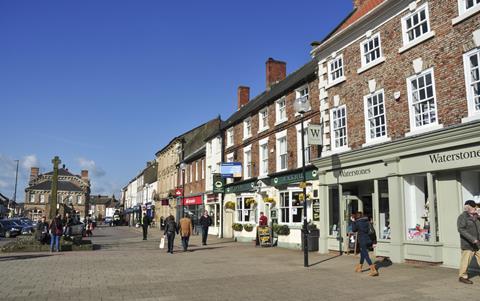 The rules, which have been welcomed by some developers but sharply criticised by architects, planners and other developers, have come into force at the same time as new regulations requiring fire risk of proposed high-rise buildings to be assessed at planning application stage.
The Town and Country Planning Association said detailed research undertaken for it by University College London of four town and city centres showed an average of just over 80% of commercial buildings could be converted into homes under the new PD right. This rose to as high as 89% in one of the centres, Barnet, in north London.
The new rules, which open up many commercial buildings, including restaurants, cafes, offices, gyms, nurseries, day centres and light industrial units for residential conversion for the first time, present a major opportunity for residential developers.
>> Also read: Jenrick confirms huge expansion of high street planning free-for-all
The government says the rules will help high streets adapt to changing consumer patterns in the wake of the covid pandemic, but critics say they could hasten the decline of areas as shops and other services that draw people in are replaced with homes.
The TCPA has been among those campaigning strongly against the rules, which it says mean that government policies on design and local plan ambitions can effectively be ignored.
TCPA chief executive Fiona Howie said the expansion of PD rights "contradicts the government's recent emphasis on high quality design and beauty".
She said: "We need new homes to be high quality and for town centres to be able to provide a mixture of services and amenity space. This latest expansion of PDRs further reduces the ability of local authorities and communities to shape their local areas. This is not the right approach if government really wants to 'build back better'".
Former RIBA president Ben Derbyshire has said the loss of local democratic control was unacceptable at a philosophical level – and questioned ministers' claim that the proposal would breathe new life into cities. Instead he predicted that footfall would plummet with devastating results.
Victoria Hills, chief executive of the Royal Town Planning Institute, said the body remained "deeply concerned" about the policy.
"Offering landlords the opportunity to convert commercial units into places to live could diminish the vibrancy of our high streets, the importance of which has become apparent during the pandemic", she said.
"Without a place-based planned approach, we also fear that essential local services such as convenience stores, crèches, pharmacies, solicitors and post offices could be wiped out permanently as landlords race to recoup losses accrued during the pandemic in return for higher residential values".
Fire safety regulations
On the same day as the new rules came in to force, the government also brought in new planning rules as part of the shake-up of fire-safety regulations in the wake of the Grenfell Tower blaze in 2017.
The Planning Gateway One rules, which will apply to high-rise residential and other high-risk buildings, will ensure development proposals are assessed for fire risk at the planning application stage.
Developers will not have to submit a detail fire-safety strategy, which will still be assessed through building regulations at the building control sign-off stage, but will have to demonstrate that buildings have been designed with fire safety in mind. This will mean ensuring that significant land-use issues – such as the layout of developments – don't compromise the later development of fire safety strategies, for example, by hindering access to fire engines.
The Health and Safety Executive will be the statutory consultee tasked with assessing whether applications for flats of more than 18 m in height, or seven storeys, pass the test.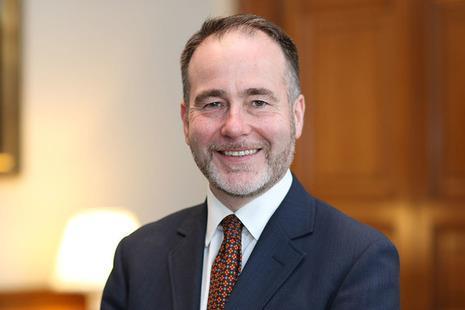 Housing minister Christopher Pincher said: "This is a key step in our progress towards a new, risk-based building safety regime that will ensure fire safety is prioritised at every stage in the development of high-rise buildings.
Guidance on meeting the new requirements is available here.
Mary-Anne Bowring, group managing director at consultant Ringley, said the rule were proof that fire safety "is no longer a fringe concern". She said: "Developers will now be accountable for fire safety compliance at the very first sight of submitted proposals".