Housing secretary allows conversion of wide range of premises to homes without planning permission
The government will today lay down new planning rules allowing the conversion of a vast array of high street premises into housing without planning permission.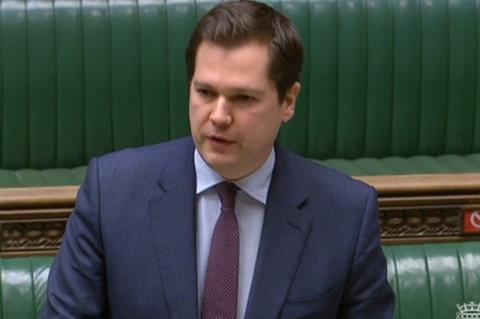 Communities secretary Robert Jenrick said the measures, to be brought in sooner than expected, will help high streets to adapt and thrive, despite a coalition of planners and developers voicing concerns that they risk doing the opposite.
From 21 April, unused commercial buildings will be granted a new permitted development to be converted into homes via a fast-track prior approval, the government said.
Under the new system, councils will only be able to turn down applications on very limited grounds including flooding risk, noise pollution and inadequate natural light. Homes produced will have to meet national space standards.
It was not clear from a press release setting out the changes whether the permitted development right will apply to all uses under the government's new Class E use class, as had originally been proposed. Class E covers not only offices and shops but also restaurants, professional services premises, surgeries, nurseries and a host of other high street uses.
If so, this would massively expand the range of premises granted a right to convert to residential from the existing office to resi conversion right.
The government does appear to have responded to some of the criticisms of its original proposals, set out in a consultation just before Christmas, which would have seen no limit to the size of property that it was possible to convert.
It said the right will now only be available on premises of less than 1,500sq m in size, and only for premises that have been vacant for three months prior to the date of applications.
In addition, the statement said that there would be additional protections for conservation areas – although the right will apply there – and for health centres and nurseries.
The original proposals were widely criticised by planning groups and design bodies. Former RIBA president Ben Derbyshire said they would have "disastrous" unintended consequences.
Architects and a number of developer bodies, including the British Property Federation and London First, also lined up against the proposals. The BPF wrote to the housing secretary saying that uncontrolled conversion to residential could start a "vicious circle" which threatens the existence of town centres.
The rules are being announced alongside further permitted development rights to allow schools and other public buildings to extend without full planning permission.
Jenrick said the moves will create "the most small business friendly planning system in the world" and "provide the flexibility needed for high streets to bounce back from the pandemic".
He added: "By diversifying our town and city centres and encouraging the conversion of unused shops into cafes, restaurants or even new homes, we can help the high street to adapt and thrive for the future."
A spokesperson for the department said the new regulations will be laid down today and officially come into effect on 21 April – much sooner than the 1 August date previously proposed. However, the spokesperson added that developers will not actually be able to submit prior approval applications for conversion to residential until 1 August.