Alan Jones brands planning freedoms 'dangerously relaxed'
RIBA president Alan Jones has called for an urgent review of the government's permitted development rights free-for-all.
Ministers' "ongoing obsession" with creating aa planning free-for-all would have severe consequences for England's beleaguered high streets and would lead to a new generation of substandard housing, he warned.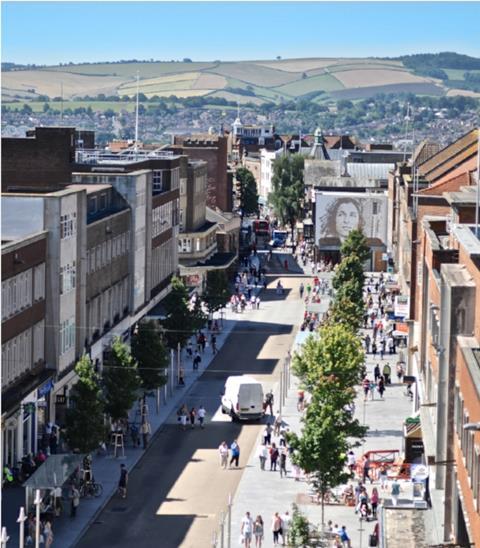 Yesterday communities and housing secretary Robert Jenrick announced a raft of new planning rules allowing the conversion of a vast array of high street premises into housing without planning permission. They add to the existing permitted development (PD) rights that have already been announced. He said they would revitalise shopping areas.
From 21 April, unused commercial buildings will be granted a new right to be converted into homes via a fast-track prior approval. Councils will only be able to turn down applications on very limited grounds including flood risk, noise pollution and inadequate natural light. The homes created will have to meet national space standards.
Jones said: "I'm seriously worried about the government's ongoing obsession with extending permitted development rights.
"These new freedoms are dangerously relaxed and lack critical safeguards to prevent further damage to suffering high streets by turning essential community amenities into, all too often, substandard homes.
"We urgently need well-designed, mixed use developments that provide long term value for their communities and residents, delivered by sufficiently resourced local authorities – not a race to the bottom.
"I call for urgent reconsideration of this legislation that fundamentally contradicts the government's wider aim of revitalising town centres and developing better homes. This is not the answer."