Body set up following 2018 Hackitt report into Grenfell fire
The new regulator overseeing the safety of tall residential buildings will have around 700 staff, the man in charge of it has said.
Peter Baker was appointed the new chief inspector of buildings earlier this year and the building safety regulator (BSR) department has already begun a recruitment drive to staff up the team.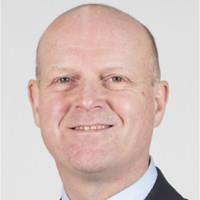 Baker (pictured) said: "We are recruiting at the moment to develop the systems and what needs to be in place but ultimately we will move on to recruiting the people to deliver the functions themselves."
Among the roles it is on the hunt for are project managers, HR professionals, as well as people with technical experience and building control skills.
Baker said the second phase of recruitment will be staged because the Building Safety Bill will take between 18 months and two years to pass into law.
The BSR will oversee the drafting of new building regulations and ensure that the industry complies with them. It will also check that high-rise residential buildings are safe on handover and during occupation.
Baker, who was the HSE's director of building safety and construction and has over 30 years of experience at the HSE as an inspector, took up his new post six weeks ago.
The creation of the new regulator was included in the recommendations of the 2018 Building a Safer Future report by Dame Judith Hackitt, which was published following the Grenfell Tower fire which killed 72 people in June 2017.