UK's former chief construction advisor to co-chair review following shocking evidence at Grenfell Inquiry
Paul Morrell has been announced as the co-chair of a government review into the testing of construction products following shocking disclosures from materials manufacturers at the Grenfell Inquiry.
Morrell, who was the government's first chief construction advisor under Gordon Brown and David Cameron, will lead the independent review alongside legal expert in construction Anneliese Day QC.
The review, announced earlier this year, will examine how to strengthen the current system for testing construction products to provide confidence that these materials are safe and perform as marketed.
Housing secretary Robert Jenrick said the review was prompted by evidence heard during the Grenfell Inquiry which suggested that some of the UK's leading construction product manufacturers, including Kingspan, Celotex and Arconic, had "gamed the system" for getting combustible materials certified as safe under current testing regimes.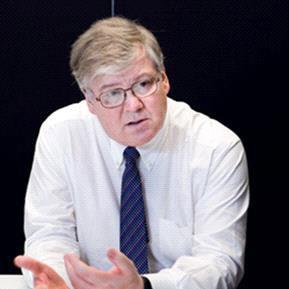 Jenrick said: "The Grenfell Tower Inquiry has heard deeply concerning suggestions that some construction product manufacturers may have gamed the system for testing these materials and compromised the safety of residents.
"We are taking these allegations very seriously and will await the Inquiry's final recommendations – but it is clear that action is needed now to ensure products used on buildings always meet the highest safety standards."
The review panel will engage with stakeholders to seek their views on how the system of safety testing of construction products could be improved and will report later this year with its recommendations.
The government has already announced that a new National Regulator for Construction Products will be established within the Office of Product Safety and Standards and be given powers to remove any product from the market that presents a significant safety risk.
It will also have the power to prosecute and fine any company that breaks the rules.
The second module of phase 2 of the Grenfell Inquiry, which ran from November 2020 to March this year, heard evidence from the manufacturers of the materials used in the cladding of Grenfell Tower which has been found to be the primary cause of the disastrous fire which claimed 72 lives in June 2017.
The module heard how one of the products, Celotex's RS5000 insulation, had actually been the same as a combustible insulation product which the firm had rebranded as safe for use on high rise buildings after rigging a fire test.
The inquiry was told how another product, Kingspan's K15 insulation, had been marketed as safe for use above 18m for nearly 15 years based on a test report of a different product, with one witness claiming the discrepancy between the product's test report and what was being sold on the market was "common knowledge" at the firm.
And Arconic, which supplied the tower's ACM cladding panels, had obtained a certificate for its Reynobond PE product by providing certifier the British Board of Agrément with test evidence of a different version of the product.