Tough new building safety laws are on their way and they will shake up a complacent sector, writes Andrew Mellor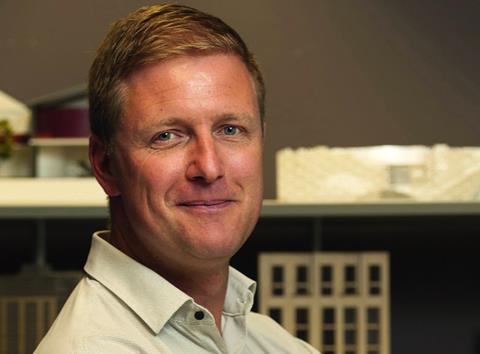 As the world begins to pick up the pieces of normal life, with the first vaccines against the coronavirus pandemic on the horizon, it is a good time to assess areas of the construction sector which are impacting on people's health and quality of life.
It has become clear from our post-Grenfell site inspections that the relentless search for "value for money" has impacted negatively on the lives of thousands of people.
This is exacerbated by a perpetual default to minimum standards across the industry which is championed most notably by the design-and-build contract in its unadulterated form. But this fixed-price form of contract is not entirely to blame. There has also been a loss of competence and a culture of "passing the buck" when things have gone wrong, which the Grenfell Inquiry has highlighted.
While our firm's recent site and building inspection commissions have concentrated largely on the safety of residents in relation to fire risk, we have witnessed other significant failings which directly impact on occupants.
This includes poor thermal performance because of incorrect insulation product placement, fixing or omission during construction leading to cold bridging and, in a number of instances, mould growth within homes. This also affects heating systems which cannot compensate for the performance failure of the building fabric, which includes the installation of windows which are not thermally broken. We have also seen too many instances of dangerously high levels of overheating in dwellings caused by solar gain, where it is clear that this aspect of residential design has been completely overlooked by the design team.
We are bewildered that, despite the stark failings witnessed at Grenfell, there is little evidence of a change of culture within the industry
Much of this loss of competence is to do with the race to the bottom on consultants' fees and contractors' tender prices.
We are bewildered within my practice that, despite the stark failings witnessed at Grenfell, there is little direct evidence of a change of culture within the industry in the past three years.
It is as if we are all awaiting the introduction of new legislation such as the Building Safety Bill, which is likely to include the threat of custodial sentences for breaches of practice, before we can compel ourselves to do better.
The culture of doing the bare minimum is embedded and the realisation that doing so costs more in the long run has not dawned on many clients, their legal procurement teams, commissioning agents and their finance managers.
The culture of doing the bare minimum is embedded
Fortunately, the winds of change are stirring. A new systems-based approach to occupants' safety is being developed by the government in the Building Safety Bill and this will have ramifications beyond residential buildings above 18 metres which it ostensibly addresses. The changes will shake up the industry.
In addition, Arb has contributed to a report published last month by the Competence Steering Group entitled "Setting the Bar" which aims to create a comprehensive set of competence standards bolstered by rigorous third-party assessment for companies and individuals. It covers all constituent parts of the multi-disciplinary team designing a modern building and goes beyond the residential sector. Many of the recommendations of the report already feature in the Building Safety Bill.
Beyond that, we must challenge ourselves to keep pushing the issue on quality with our clients. We should ensure, where we are in a position to do so, that design-and-build procurement is retro-fitted with the devices required to deliver value for money and quality simultaneously. Such measures include technically enhanced tender documentation (with some elements fully designed), formal novation to the contractor, rigorous site inspection regimes and BIM-enabled specification and maintenance regimes.
We must also look beyond the minimum standards set by policy and legislation. Designers can also learn much from re-visiting the buildings and associated external spaces which they have conceived, post-occupation, to see how people use and occupy them. This sounds obvious but in reality is comparatively rare.
Value for money is a sound aspiration but it must not come at the expense of human well-being.
Postscript
Andrew Mellor is Building Design's regs columnist. He leads the development consultancy team at PRP. The practice has been advising MHCLG and conducting research around policy and building regulations