Much of the draft legislation had been anticipated, Andrew Mellor says we have clarity on some important issues although not all the answers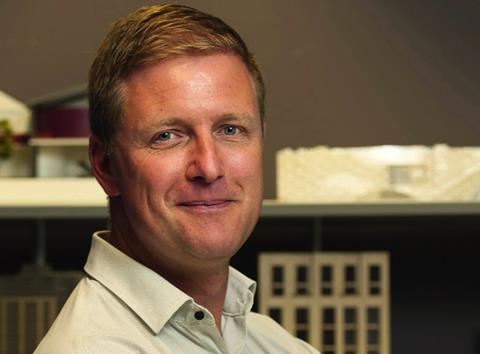 The draft Building Safety Bill was issued last week and it gives us much better understanding as to what the requirements will be for those developing, designing, constructing and operating multi-occupancy residential buildings. However, it does not give us all the answers as future secondary legislation will define in more detail many of the requirements. Never the less the draft Bill is lengthy and comprehensive across a number of areas related to Building Safety. As I have stated in my articles before, this new legislation is simply the biggest change that the 'residential' industry has seen in many decades and it will require all involved to change their processes and respond accordingly.
This new legislation is simply the biggest change that the 'residential' industry has seen in many decades
My team at PRP has been involved in the impact assessment that accompanies the draft Building Safety Bill and the work involved not only looked at the cost impacts of the legislation but also the societal and environmental impacts. The process was detailed and considered resident safety, health and wellbeing, as well as issues such as how much CO2 is emitted by high rise block fires and the fact that this could be saved if the number of fires reduced as a consequence of the new legislation. Similarly, how much embodied carbon and virgin material is saved by not having to remediate buildings for fire safety reasons.
The draft Bill comes with explanatory notes which are longer in page length than the Bill itself, that surely tells us how complex the Bill is. Much of what is contained in the Bill is what was anticipated given previous announcements from MHCLG. Clarity on some matters will it seems only be provided by the secondary legislation or the issue of more detailed guidance. A prime example is what buildings the Building Safety legislation will apply to.
Earlier this year, Robert Jenrick included in a public statement that it would apply to multi-occupancy residential buildings over 18m or over 6 storeys, whichever came first. The draft Bill does not include such a definitive statement but states that a 'higher risk building' to which the Bill applies, is 'a building of prescribed description'. This very broad definition is to allow future inclusion of different building types and heights to fall under the legislation. The accompanying notes state that at the commencement of the new regulatory regime it is proposed that a 'higher risk building' will be one that is over 18m or has more than six storeys and contains: a) Two or more dwellings (i.e. house, flat or serviced apartment); b) Two or more rooms for residential purposes (e.g. supported accommodation), or c) Student accommodation. Assuming this proposal remains, this therefore clarifies which new and existing buildings fall into scope. Mixed use buildings with two or more apartments and student accommodation are therefore now included, which we have not been fully aware of before. This brings a greater number of buildings under the planned regime and affects more of the industry. Perhaps the decision to include student accommodation was influenced by the recent major fire in the halls of residence.
One other part of the proposed legislation which has not been reported on much is the proposals related to construction products. The draft Building Safety Bill provides the Secretary of State with powers to ensure that construction products are safe and will apply to whole of the UK and not just England as the other parts of the draft Bill do. The intention is to ensure that all construction products are safe through meeting an approved designated safety standard, via a UK Technical Assessment or on a list of safety critical products. Specifiers, purchasers and installers will be able to rely on accurate product information that has been verified by the new processes.
Although that we do not know when the legislation will start, precedent suggests it is a least a year away and the complexity of it must mean it will have to have adequate transition periods for some if not all parts of it. If the legislation affects your business, then it must start to respond now if it has not already done so. Given the magnitude of the changes, those who wait will be foolish.
Postscript
Andrew Mellor is Building Design's regs columnist. He leads the development consultancy team at PRP. The practice has been advising MHCLG and conducting research around policy and building regulations