MPs also flag concern over design quality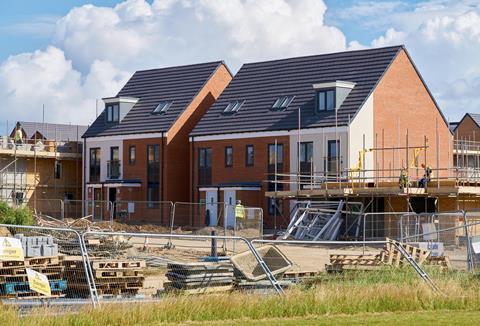 MPs on an influential watchdog have warned that inherent problems with the nation's planning system risk jeopardising the government's plans to ramp up housebuilding to 300,000 homes a year.
A new report from members of the Public Accounts Committee also said the Ministry of Housing, Communities and Local Government's (MHCLG) lack of a detailed implementation plan for raising new-home delivery from the current level is a serious obstacle too.
The PAC pointed to the gap between the historic average of 177,000 new homes a year delivered between 2005/06 and 2017/18 and the 300,000 target. It also said ministers had yet to give a "clear rationale" for the target, observing that MHCLG believed only 265,000 new homes a year were needed.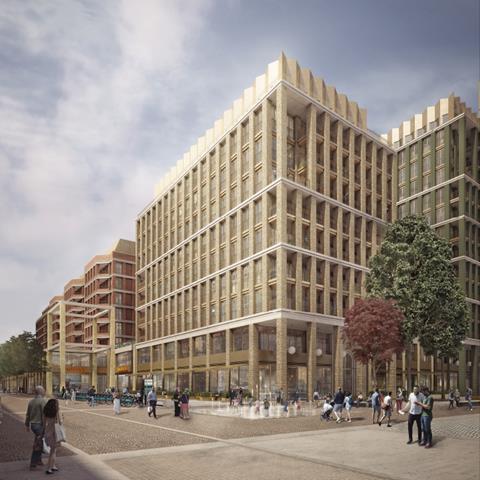 Among their planning-system concerns, MPs pointed to local authorities' varying competence at identifying local housing need and creating local plans, as well as problems securing funding for vital infrastructure to support large-scale new housing.
But they said the Ministry of Housing, Communities and Local Government had to set out how it planned to step up housing delivery from its current level to the target. MHCLG's most recent statistics show 165,090 new-build homes were completed in the year to December 2018, although the different "net additional dwellings" figure – which includes houseboats and conversions – was 222,190 for 2017/18.
Progress against the government's annual new housebuilding target is way off track and currently shows scant chance of being achieved

Meg Hillier
Committee chair Meg Hillier said the discrepancy between current delivery levels and the target placed a large question mark over the ministry's ability to deliver.
"Progress against the government's annual new housebuilding target is way off track and currently shows scant chance of being achieved," she said.
"The government has set itself the highly ambitious target of building 300,000 homes a year by the mid 2020s – levels not seen since world war two – even though there is no clear rationale for this figure and the ministry themselves say only 265,000 new homes a year are needed.
"Government needs to get a grip and set out a clear plan if it is not to jeopardise these ambitions."
Hillier noted that poor performance by the Planning Inspectorate in terms of reviewing appeals had added to delays in new-home delivery, while there was a "collective failure" to ensure developers contributed fairly to the infrastructure costs that supported their schemes.
The PAC called on MHCLG to set out the full set of actions it was taking to achieve the 300,000-a-year new homes target, with year-on-year projections for the number of new homes it expects to be built. They also asked for details of the proportion and tenure mix of affordable housing that the overall figures would include. Both responses were sought by October.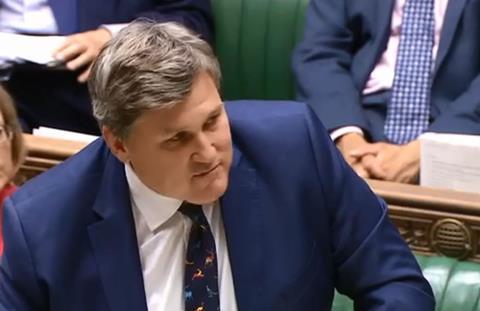 Housing minister Kit Malthouse said the government was "committed to building more, better and faster" and pointed to £44bn of funding and guarantees designed to support more homes, and the removal of the borrowing cap on how much councils can borrow to build.
"We're making real progress, last year delivering more new homes than in all but one of the last 31 years," he said.
Elsewhere, MPs said they were concerned that MHCLG and councils were not doing enough to prevent poor build-quality of new homes and of office-to residential conversions, often conducted without the need for detailed planning permission because of freedoms introduced by the coalition government.
They said MHCLG appeared to be "focusing on the quality and safety of high-rise residential buildings" after the Grenfell Tower fire.
"It does not have a specific programme to address concerns about the quality of new builds," they said.
"It has some initiatives which aim to improve the quality of design of new homes, including revising the department's design guide, although these do not address the quality of the final build."
MPs told MHCLG to set out how it will work with local authorities, developers, and other agencies on how they will prevent, penalise and compensate for poor residential build quality.
They added that when MHCLG releases its work-in-progress design guide, it should define what a "sufficient quality" of final build should look like.