Nicholas Boys Smith to be 'interim chair' of Beauty Commission
Update: The MHCLG issued a statement this evening:
Communities Secretary James Brokenshire said: "The commission has an integral role in ensuring the homes communities need are built, accepted and loved by those who live in and near them.
"I am delighted that Mr Boys Smith has agreed to step into the role as interim chair and continue to advance this important work."
Interim chairman Nicholas Boys Smith said: "I look forward to leading the commission in the interim, using my and fellow commissioners' experience and expertise to champion beauty in the built environment."
Create Streets director Nicholas Boys Smith has been named interim chair of the government's Building Beautiful Commission.
Housing secretary James Brokenshire made the announcement in an interview on LBC in which he said he regretted the way Roger Scruton was sacked.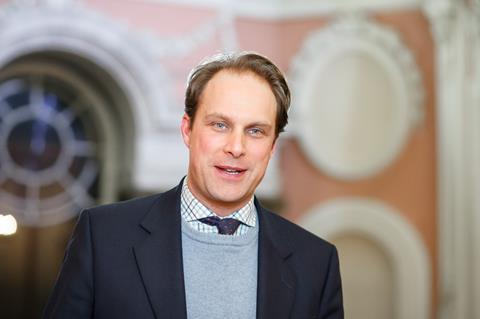 He was challenged by interviewer Iain Dale over the handling of the affair which followed a piece in the New Statesman in which Scruton appeared to repeat controversial remarks he had made about a "Soros empire" in Hungary and a "sudden invasion of huge tribes of Muslims".
The piece, which quickly resulted in Scruton's dismissal for his "unacceptable comments", has since been denounced by the Spectator as a "hit job" after a tape of the interview emerged.
Brokenshire, who did not speak to Scruton about the interview before sacking him, told LBC he regretted the way things were handled. He said he had a "huge amount of respect" for Scruton's work on aesthetics which he had hoped he would bring to bear at the commission.
"In hindsight I look back on the handling of this and, yes, we could have done things differently," he said.
"That's something I do acknowledge. It is difficult. I am very saddened by the whole situation as to how this has occurred and I very firmly thank and recognise all the work Sir Roger has done on this."
He said Boys Smith, who is one of the existing commissioners, would step up as interim chair. The MHCLG this morning confirmed it was purely an interim appointment before a permanent replacement for Scruton was appointed.
Boys Smith set up Create Streets in 2013 to "promote high-density, beautiful, street-based developments that involve the community", according to his MHCLG biography.
Oh Nick, Nick, Nick! Don't do it! It's a silly role. You are great at championing this stuff but it's best done from the relative freedom of your position @createstreets. The constraints of the silly Beauty Commission make it a poisoned chalice. https://t.co/gjWzW2raAF

— Nick Perry (@realnickperry) April 30, 2019
He divides architects because the think tank is also known for promoting traditional styles of architecture and has collaborated with classicists such as Francis Terry.
Former architecture minister Ed Vaizey told Parliament at the time the commission was created that he had concerns about Sruton's "slightly dodgy neo-Georgian vernacular thing going on".
The other commissioners are landscape architect Kim Wilkie, Mary Parsons, chair of the Town and Country Planning Association and Gail Mayhew, a property consultant.
The commission, which was originally due to report at the end of this year, is also advised by a panel that includes Sunand Prasad of Penoyre & Prasad and AHMM's Paul Monaghan.
In the LBC interview Brokenshire was unable to say how many of the 222,000 houses built last year were "affordable" and how many were social housing.
Dale told him: "I'm astonished that you don't know the figures. Apart from Brexit, this is the most important government policy and you're sitting there and you can't tell me the figures for council house builds or even affordable housing out of the 222,000. I think that's shocking."