No architects – but Prasad and Monaghan take advisory roles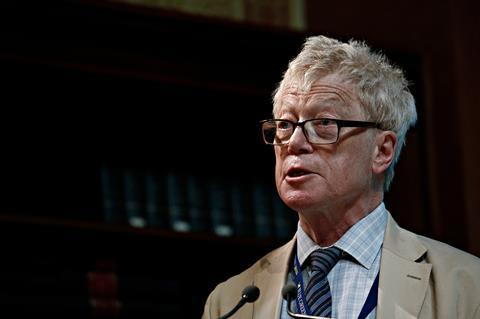 Roger Scruton has named his four fellow commissioners who have been tasked with advising the government on how beauty can be harnessed to get more homes built.
There are no architects in the line-up, but former RIBA president Sunand Prasad and Stirling Prize-winner Paul Monaghan have agreed to be advisors to the controversial Building Better, Building Beautiful Commission.
Scruton's four fellow commissioners are Nicholas Boys Smith of lobby group Create Streets, landscape architect Kim Wilkie, Mary Parsons, chair of the Town and Country Planning Association and Gail Mayhew, a property consultant. Their biographies are below.
The Ministry of Housing said they will be "supported" by the MP and former energy minister John Hayes famous for saying of wind farms, "Enough is enough."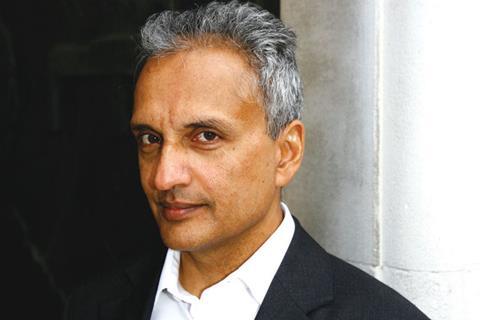 In addition, nine specialist advisors will join the commission to support specific areas of its work.
They are:
Sunand Prasad, co-founder of Penoyre & Prasad and a former president of the RIBA.
Paul Monaghan, director of AHMM and a Design Council trustee.
Peter Studdert, a trained architect and planner and chair of the quality review panels for the LLDC and Haringey council.
Ben Bolgar, senior director of the Prince's Foundation.
Stephen Stone, chief executive of developer Crest Nicholson
Fiona Reynolds, master of Emmanuel College, Cambridge and former director general of the National Trust.
Adrian Penfold, head of planning at British Land
Yolande Barnes, professor of real estate at UCL and former director of research at Savills
Patrick James, founder of the Landscape Agency
The commission was established by housing secretary James Brokenshire in early November "to tackle the challenge of poor-quality design and build of homes and places". The government thinks communities will accept more housing developments if they look more "beautiful".
At the time the government said Scruton would appoint four commissioners and eight second-tier advisors by the end of the month.
As the weeks ticked by one source close to the department suggested ministers might have been struggling to find suitable candidates who were prepared to be associated with the commission which proved extremely controversial with architects, many of whom accused the government of reigniting the so-called style wars.
The line-up will not do a great deal to defuse that claim, though Prasad and Monaghan are highly respected by the profession.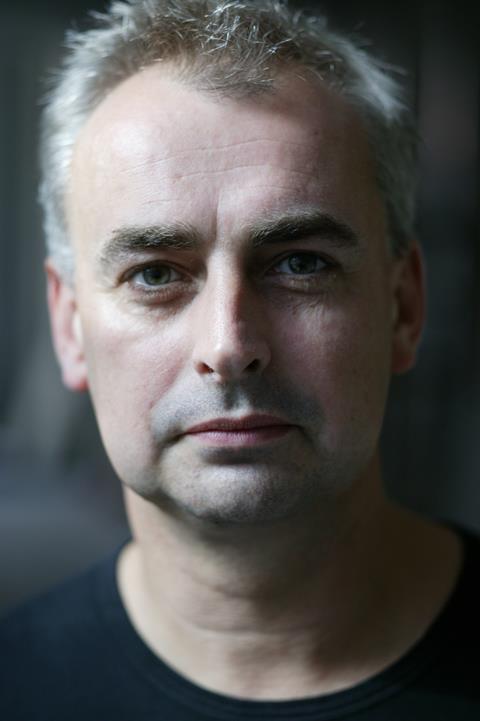 The former RIBA president is believed to have agreed to take on the role despite some misgivings so that he can influence the commission's work from the inside. He declined to comment when contacted by BD which got wind of his appointment ahead of today's announcement.
Brokenshire said: "This commission will play a crucial role in ensuring the homes that communities need are built, accepted and loved by those who live in and near them.
"I'm delighted Sir Roger is being joined by such a talented team of highly respected professionals, along with a list of distinguished advisors who will bring a wealth of expertise and a range of viewpoints."
The Ministry of Housing said the commission would meet once a month and "report back in due course". It originally said Scruton would report back in a year.
It added that the commissioners would take evidence and formulate recommendations on how the government can improve the quality of new homes.
Four new commissioners joining chair Roger Scruton
:: Gail Mayhew – A property consultant with experience in regeneration and place making. Ms Mayhew is currently advising Urban Catalyst in the regeneration of Purfleet in Thurrock. She is an advocate of community engagement in the planning process, assisting groups to change the design of major proposals to better reflect and fit in with their surroundings.
:: Mary Parsons – Currently the chair and a trustee of the Town and Country Planning Association (TCPA), Ms Parsons has over 25 years' experience working in the development and construction sector and is a group director of Places for People. Developments she is presently responsible for include a 10,000-home new community at Gilston in Hertfordshire, two new neighbourhoods on the Olympic Park and a new urban neighbourhood in Birmingham.
:: Nicholas Boys Smith – The founding director of Create Streets, which was set up to promote high-density, beautiful, street-based developments that involve the community. Mr Boys Smith has also led urban design projects and studies into the built environment, publishing a number of influential books on the role of design and architecture.
:: Kim Wilkie – A renowned landscape architect and environmental planner, Mr Wilkie has sat on several bodies advising on design and beauty – including the mayor of London's public realm advisory group and the Royal Parks advisory board. He also holds an honorary fellowship at the RIBA and is currently leading the redesign of the Natural History Museum's historic grounds.
Source: MHCLG