But controversial academic praises 'precious' Mies and Le Corbusier villas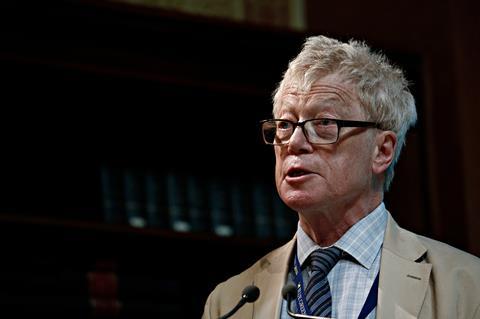 Roger Scruton has published a strongly worded critique of 20th-century housing trends as work on the Building Better, Building Beautiful Commission that he co-chairs heads towards its final stages.
In particular, Scruton blames the impact of post-war, large-scale housing schemes and city-centre redevelopment inspired by the "international style" of Bauhaus and Le Corbusier for driving public opposition to new development.
In an essay commissioned by US-based think-tank the Berggruen Institute, Scruton expresses admiration for "precious" villas created by Mies van der Rohe and Le Corbusier – but laments the way international style manifested itself in the UK.
Scruton writes nothing about his involvement with the government-sponsored Building Beautiful Commission, from which he was sacked earlier this year, only to be reinstated three months later by an apologetic then-housing secretary James Brokenshire.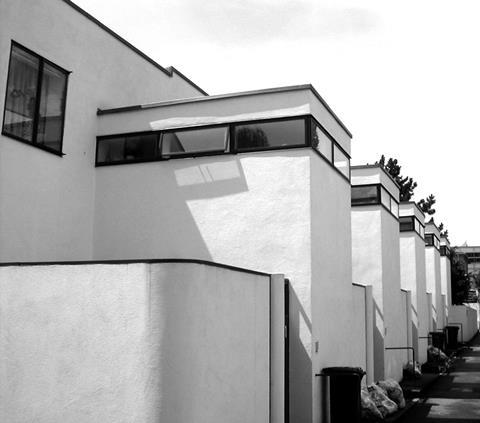 However, he refers to the pressures that drove the development of high-rise housing in the post-war years and draws a connection with the UK's current crisis.
He said that while the "experimental style" of Le Corbusier and the Bauhaus came to be seen as the way to provide the many hundreds of thousands of homes that were needed after the Second World War, the international style lost its way by the time it was widely adopted in the UK.
"By then the style had degenerated," Scruton said. "It had forgotten the precious villas of Mies and Le Corbusier or the humane housing projects of Oud and Teige.
"Insatiable demand combined with reliable state commissions had enabled it to degenerate to a few standard templates, none of them liked by ordinary people and all of them requiring the demolition and clearance of sites in otherwise loved and cared for places."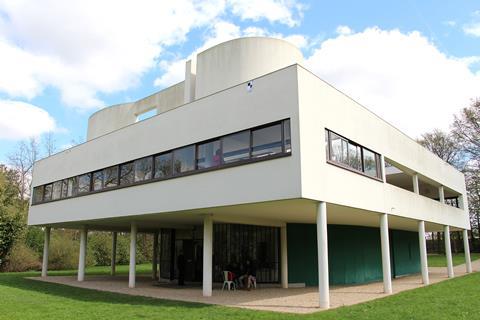 Scruton said the post-war reconstruction of towns and cities such as Coventry and Bristol had seen "a radical assault on the old fabric of joined-up houses, sloping roofs, alleyways, and nooks and crannies".
"The international style had entered the world with the fanfares demanded by a new and liberating aesthetic," he said.
"By the time it was the day-to-day idiom of commercial architects, it was not an aesthetic at all but a way of abandoning all aesthetic values in favour of a routine functionality whose only effect was to make places into no-places, streets into tower blocks, settled communities into crowded heaps of lonely individuals."
Scruton said he believed governments had woken up to the "disaster" that international style had delivered for towns and cities and that it was now "universally execrated".
"This is important to us in Britain because we have been overtaken by another housing crisis" he said.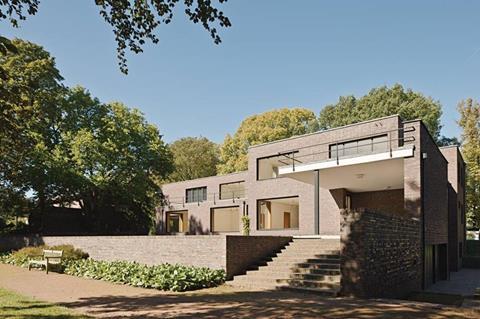 "This crisis comes at a time when the protests against the standard ways of building are so fierce and heartfelt that it is increasingly difficult to build at all, let alone to build in the quantities required."
Scruton suggested a direct link between negative public reaction and the development of "anywhere" places delivered by fundamentally international-style schemes.
He said creating places that had a distinct local identity – a sense of "somewhere" – would be vital to "overcome popular resistance and to restore confidence in the future of our communities", a key goal of the Building Better Commission.
"People do not want their built environment to be a fragment of anywhere," he said.
"It must be somewhere, a place to which they can belong, where they can put down roots and be side by side with neighbours.
"What is wrong with the international style is precisely what its name declares – it is a style detached from any specific place, a nowhere style, using nowhere materials that are incapable of reflecting the indigenous life and landscape where they are deployed.
"If it is community that you are looking for, then you need the kind of architecture that fosters community. And that means an architecture of place. This is not the architecture that we have. But it is what we had, what we strive to conserve and what we unceasingly long for."
The Building Better, Building Beautiful Commission published an interim report in July – consultation feedback on which is being accepted until October 4. It is due to publish its final report by the end of the year.
Scruton's Berggruen Institute essay can be read here.