Praise as Scruton commission releases interim report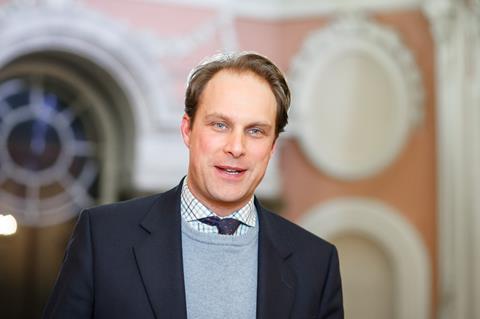 Boosting public engagement in the design process and clamping down on the dilution of good proposals through value engineering are two of the interim recommendations from the government's newly published Building Beautiful, Building Better Commission.
Derided by architects following the appointment of controversial original chair Roger Scruton last year, the commission published its interim report yesterday containing 30 "policy propositions" aimed at improving the quality of new development – and in particular driving public support for new housing.
RIBA president Ben Derbyshire and Design Council chief executive Sarah Weir both welcomed the panel's findings, although others in the sector are likely to question what is new in a document that routinely quotes from 2014's Farrell Review - which contained 60 recommendations - and last year's Raynsford Review.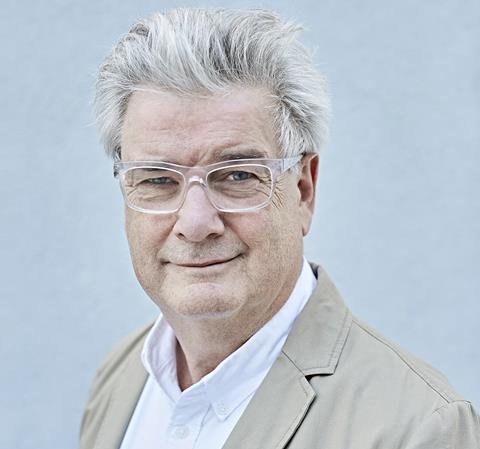 The panel's first proposition calls for "beauty" to be embedded in the planning system, via the National Planning Policy Framework, while the fourth controversially suggests that examples of "poor and ugly schemes" refused by councils or at appeal should be highlighted as a warning to others.
Elsewhere, the panel – now chaired by Nicholas Boys Smith following Scruton's sacking – said it would explore ways in which greater public consultation at earlier stages of the design process can result in better proposals that enjoy more popular support.
The commission, set up by housing secretary James Brokenshire last year, recognised that a lack of resources and expertise in local authority planning departments was contributing to wider design-evaluation problems and suggested a new planning "fast stream" could be a solution.
It added that a shift of focus towards "up-front deliberative engagement" on proposals, limiting the length of planning applications, and setting up "clearer form-based codes" could free up pressure from public-sector planners.
The commission also noted that architectural advisors Sunand Prasad and Paul Monaghan had argued that more certainty about the quantum of development that particular sites could accommodate would de-risk projects from a financial perspective, allowing more resources to be allocated for good design.
Derbyshire said the panel had drawn on significant professional expertise in its work so far, but said that theory would only go so far – and that sustainability and beauty needed to go hand-in-hand.
"It's good that Sunand Prasad and Paul Monaghan provided expertise for the interim report, which recognises the power of placemaking, giving the subjective 'beauty' some meaning," he said.
"This can only be supported through a properly resourced planning system, community engagement and by empowering local authorities to make the right decisions for their area.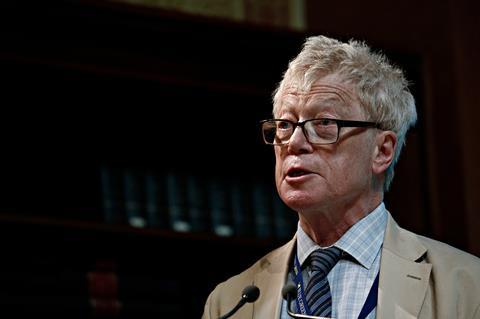 "There is no greater challenge than tackling the climate emergency and I welcome the recognition in the report that sustainability and beauty must be in symbiosis.
"I look forward to seeing the commission set out a robust mechanism to ensure that well-designed, 'beautiful' homes also contribute to the government's net zero 2050 target."
The Design Council's Weir said the report had much to be excited about, particularly in relation to exploring the future direction of design review and the potential for a shift towards earlier community engagement and design-review work.
"The call for a greater emphasis on design skills in local authorities is particularly important and reflects our evidence to the commission," she said.
"Design Council is also ready and eager to play our role as national advisory body for government, working closely with the commission to help ensure consistently high standards of design nationally."
Interim commission chair Nicholas Boys Smith said the public needed to have an expectation that beautiful buildings that improved environments would come from future development as well as from the preservation of existing structures.
"Beauty should not be just a property of old buildings or protected landscapes but something we expect from new buildings, places and settlements," he said.
"We need to deliver beauty for everyone, not just the wealthy. This will require, ultimately, some fundamental changes. Hopefully our report will start part of that important debate with the public and the professions."
The commission is due to start a further round of consultation on its findings ahead of a final report by the end of the year.
Building Beautiful, Building Better Commission: interim highlights
Proposition 3: Re-discovering civic pride in architecture. Public-sector procurement of buildings should place major focus on beauty, place-making and civic pride. Public engagement, citizen involvement in scheme selection and data on local preferences should axiomatically inform this.
Proposition 6: Moving democracy upstream from development control to plan-making. The public need to be better engaged with strategic decisions on where development happens and what it looks like.
Proposition 19: Collaboration not just consultation. There is greater scope to encourage the use of deliberative engagement and design processes to facilitate wider community engagement in design solutions at all levels of scale. Consideration needs to be given to how this needs to be better resourced.
Proposition 21: Design review but not from "on high". When carried out well, design review has proved to be a powerful tool for better development. Further consideration is needed on how best to enable innovation, benefit from best practice, reflect on local preferences and regional challenges while also ensuring this can be resourced and managed.
Proposition 23: Ensuring enforcement. Where good masterplans or designs are approved it is those schemes that should be built – not a diluted version down the line. There should be a greater probability of enforcement and stricter sanctions.
Proposition 28: Making space for planning. By encouraging up-front deliberative engagement, the setting of clearer form-based codes in many circumstances, by limiting the length of planning applications and by investing in digitising data-entry and process automation, it should be possible to free up resources and liberate public-sector planners to perform their role more effectively.