'We've not got all the answers yet'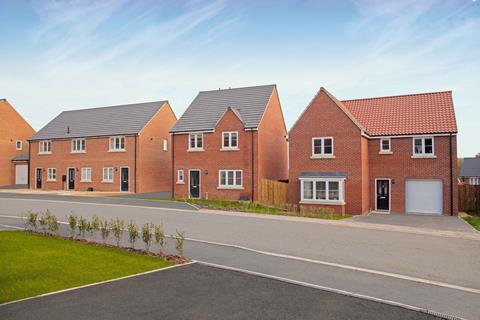 The interim report by the government-backed Building Beautiful, Building Better Commission has stopped short of offering radical solutions to the problems of ugly and inappropriate developments, according to one of its own commissioners.
The report has "not got all the answers at the moment" and is offering "nothing radical so far", said Mary Parsons, chair of the Town & Country Planning Association and group director for placemaking and regeneration at Places for People. She was speaking at the launch of the report in London yesterday.
However Parsons did say the report, the result of months of hearings, site visits and hundreds of submissions from developers, local authorities and community groups had "captured the tone of the debate".
And the commission has invited feedback and further ideas to inform its final report which is due out in December.
Nicholas Boys Smith, interim chairman of thecommission, said he politely disagreed with her view that the report was not radical, although he admitted beauty was hard to define, adding: "There can't be a KPI for beauty."
Boys Smith, founder of lobby group Create Streets, said it was clear communities wanted a greater say in the sort of developments that were being built in their neighbourhoods.
"We do need a radical change of attitude so that beauty doesn't become a backward-looking concern, that it becomes something that looks at today and the future. We should be OK with saying 'no' to ugliness," he said.
The BBBBC was established in November by the communities secretary James Brokenshire to investigate issues around the notion of beauty in the built environment, notably when creating housing schemes that were likely to be rejected by the communities in which they were built.
The original chair, philosopher Roger Scruton, was sacked in April after an interview in the New Statesman in which he made comments taken to be racist, although the magazine has since been forced to publish a statement acknowledging that some of his remarks were taken out of context.
In a video address broadcast at the launch Brokenshire praised what he called Scruton's "intellectual contribution being the backbone of the [commission's] work".
Boys Smith declined to comment on whether or when a new permanent chair would be appointed.
Parsons said that while the government's ambition to build 300,000 homes a year from the mid-2020s was understandable it should not, as one submission to the commission had suggested, "become a green card for anything goes".
Asked at the launch event about permitted development rights which had spawned some "sub-optimal" housing, she said that while she had seen some good examples there was also "clear evidence that it was not working in all situations".
She added: "If the government had put in some minimum space standards it could have been a longer-term solution. I suspect it will probably have to evolve."