Ex-housing, planning and construction minister argues planning system has been 'undermined by deregulation'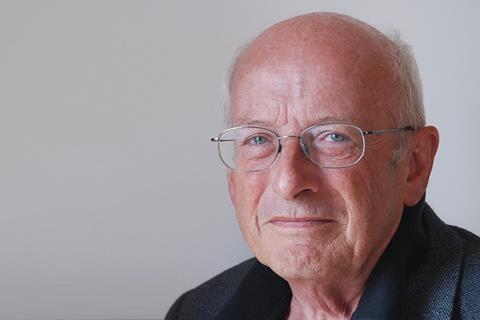 An 18-month review into the failings of England's planning system has concluded that it has become a "chaotic patchwork" of responsibilities with the de-regulated conversion of offices into new homes a high-profile symptom of decline.
Former Labour housing, planning and consruction minister Nick Raynsford launched the revew – conducted for the Town and Country Planning Association, of which he is president – in May last year with a view to influencing reform from 2020.
The just-published final report says people no longer perceive councils – where local planning departments are based – as able to protect the public interest, and that the economic gain of landowners and developers takes precedence.
It says "a significant number of respondents" to Raynsford's call for evidence – among them architects – had suggested there needed to be a refocusing towards a "much more positive, people-centred and sociable planning system".
Raynsford said the Grenfell Tower tragedy had drawn people's minds towards "basic issues around the safety and wellbeing of individuals and the question of whether communities were being respected and listened to in the decisions that shaped their lives".
The report makes 25 recommendations focused on improving both strategic and development planning. They include an immediate restriction of permitted developmet rights in relation to office-to-residential conversions, allowing local authorities to play a greater role ensuring the plans they create are delivered and a new duty to plan for high-quality and affordable homes.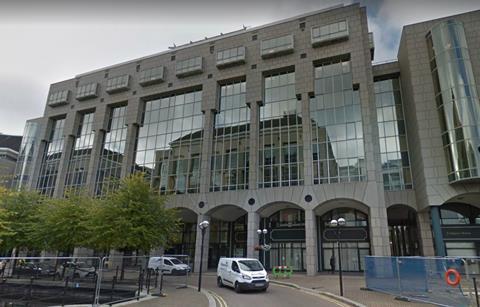 The report also called for land tax reform that would allow HM Treasury to "partially redistribute" capital gains tax and stamp duty to invest in deprived areas.
Additionally, Raynsford's report is seeking the introduction of a new "do no harm" obligation in built-environment professional codes of conduct, designed to give officials firmer grounds to oppose schemes that look like they will be bad for future residents.
"Planners felt uncomfortable about the expectation that they would not raise any objection to developments that would be self-evidently sub-standard and potentially harmful to people's health and wellbeing," it said.
"However, they did not feel that the existing code provides a sufficiently precise ethical standard to enable them to raise concerns and ultimately to make a judgement about their involvement.
"Similar concerns have been raised about the adequacy of existing professional codes and standards in the aftermath of the Grenfell Tower tragedy."
Raynsford, who was a minister in Tony Blair's government from 1997-2005, said the nation's planning system had undergone a period of "radical" reform in the years since 2010 and that often a new wave of reform had been introduced before the previous changes had time to bed in.
"Despite, or perhaps because of, the seemingly continuous process of 'reform' of the planning system in recent years, there remains deep concern that planning no longer delivers for people," he said.
"There are also concerns that today's planning system is not fit for purpose in securing lasting progress on key aspects of the economy, in meeting housing needs, in tackling climate change, or in mitigating the current stark inequalities between the regions of England."
Addressing the report's call for an end to office-to-resi conversions without full planning permission, interim TCPA chief executive Hugh Ellis said the rule-relaxation was "toxic" and led to a type of inequality not seen in Britain for more than a century.
"Under the arrangements – which have already produced over 100,000 housing units – vulnerable people are stripped of any right to light and space, their children are forced to play in active car parks, and there are no contributions to local services such as doctor's surgeries or local schools," he said.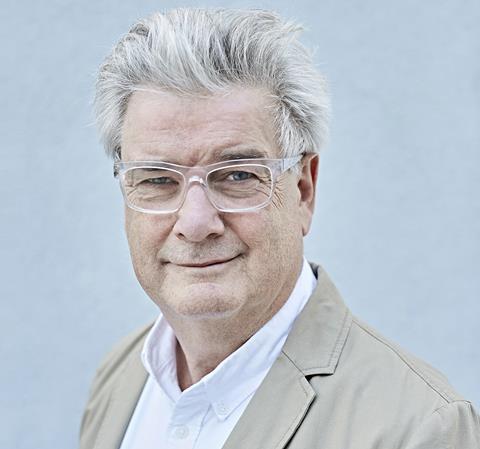 New figures from the Ministry of Housing, Communities and Local Government released last week said that 222,190 new homes were created in England in the year to April. Of them, 11,555 were converted from former offices under permitted-development rights.
RIBA president Ben Derbyshire said the review was an "important contribution" in support of efforts to restore local faith in the current planning system.
"I strongly support returning control of permitted development to local authorities," he said. "This would mean communities, not developers, would have a say over what happens in their area, stopping the blight of poor quality conversions.
"The Review rightly asserts that housing is much more than a numbers game. At RIBA we will continue to work with government, locally and nationally, to champion good design. Better placemaking is critical if we are to build the best new homes in the places where people want to live."
John Alker, director of policy and places at the UK Green Building Council, said the trade body fully supported Raynsford's recommendation for a "comprehensive definition" of sustainable development to become a legal duty.
He added that its proposed building code could offer much-needed clarity if the future trajectory of standards – such as net zero carbon – were set out in advance.
"However, minimum standards at a national level shouldn't preclude local authorities and cities from going further, faster – providing there is consistency in the metrics used," he said.