Alan Jones points to 'huge contradiction'
New RIBA president Alan Jones has criticised the Tories' planning announcements, pointing to a "huge contradiction" at their heart.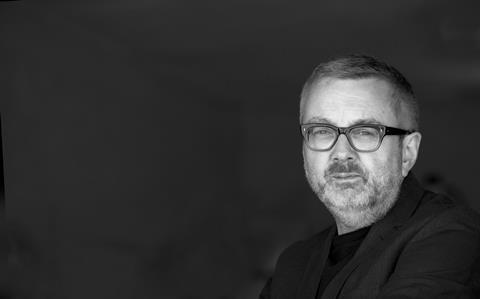 He said publishing new design guidance alongside plans to extend permitted development rules – "which allow projects to sidestep vital quality and environmental standards" – made no sense.
"While the new guidance could play a crucial role in improving the quality of new developments across the country, it must have teeth and cannot be undermined by a weakening of the planning system in other areas," he said.
In a series of announcements at the Tory party conference, housing secretary Robert Jenrick said permitted development rights would be extended to allow two storeys to be added to blocks of flats or private homes without the need for planning permission.
At the same time streamlined "permission in principle" would make it easier and faster to replace disused commercial buildings with housing, he said.
He promised small developers would benefit from simplified guidance and a new tiered planning system with "lighter-touch requirements".
"All too often the planning system proves complicated, outdated and bureaucratic and is too complex and costly for people and small businesses to navigate. This is a barrier to building the homes that we need and it must change," he said.
The measures – and reform of planning fees, possibly including automatic rebates – would be among the proposals contained in a new Accelerated Planning Green Paper.
At the same time Jenrick announced he was publishing a housebuilding design guide "today", although this did not appear to have materialised by the end of the working day. In August the Housing Ministry appointed Tibbalds and the Design Council to create a visual design guide that would form part of MHCLG's pending design planning practice guidance.
Jenrick said there was currently "no accepted national standard for the development of homes, only vague documents with little enforceable power".
He added: "I am replacing the existing vague and outdated guidance with a brand-new national design guide. It will be produced with a more ambitious and firmer vision for better-designed homes.
"This new design guide will have real clout. There will be a national standard for local authorities to adhere to but we recognise that what good likes like differs across England. So, for the first-time local authorities will be expected to design their own locally applicable guides in keeping with the national standard, which must deliver the quality of homes that we expect."
A written ministerial statement setting out its purpose and how it is set to be used will be unveiled shortly with the National Planning Policy Framework then expected to be updated to incorporate the guide's proposals.
Meanwhile his junior colleague, housing minister Esther McVey, referred to the Building Beautiful Commission in her own speech [see separate story] on scaling up the construction of homes.
For new developments to be accepted by communities they must be "sympathetic" to what is already there, she said. And infrastructure communities need, such as GP surgeries and schools as well as roads and broadband, must be built first, she said.
The Tories also announced £2.8bn towards the construction of six large hospitals.