Manifesto pledges also restate 300,000 homes-a-year target and MMC commitments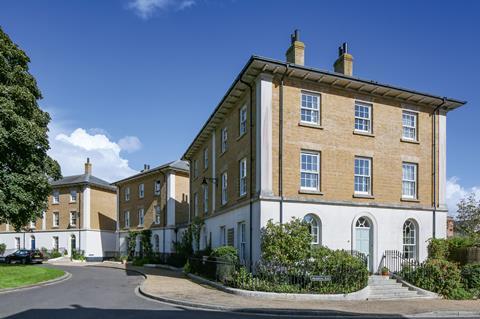 Residents will have the chance to set new local design standards for their areas if the Conservative Party is returned to power in next month's general election, the party's manifesto has pledged.
Among the 64-page document's commitments is a restatement of former prime minister Theresa May's target of ramping up housebuilding to the 300,000-units-a-year level by the mid-2020s, supporting the wider use of modern methods of construction (MMC) and further planning reform.
In a paragraph headed "Beautiful, high-quality homes", and seemingly in a nod to the Building Better, Building Beautiful Commission, the document suggests local planning authorities would be required to consult residents of defined districts within their bounds on the introduction of new localised rules.
"We will ask every community to decide on its own design standards for new development, allowing residents a greater say on the style and design of development in their area, with local councils encouraged to build more beautiful architecture," the manifesto says.
While the document also pledges to make the planning system "simpler for the public and small builders" it couches the continued targeting of 300,000 new homes a year pledge with the rider that new homes must be "built in a way that makes sense for the people already living in the area".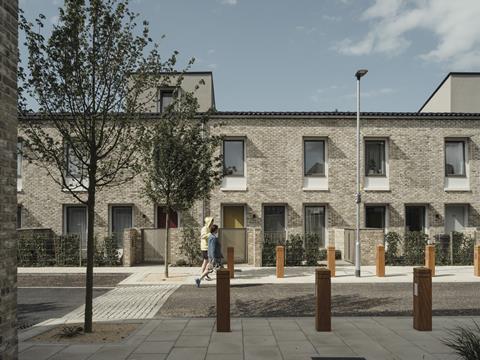 Part of that includes an "infrastructure first" commitment, promising to amend planning rules so that schools, GP surgeries and schools come "before people move into new homes" and the continued prioritisation of a brownfield-first approach to development.
Unlike the Liberal Democrats or Labour – both of which published their manifestos last week – the Conservative counterpart does not make specific pledges on housing tenure, or indeed council housing at all. It just refers to "hundreds of thousands of affordable homes" being part of the mix. The Liberals pledged 100,000 social rent homes a year, while Labour pledged 150,000 of which two-thirds would be built by councils.
On environmentally friendly design, the Tory manifesto stops significantly short of the Lib Dem pledge to require all new housing to meet Passivhaus standards by 2025.
"We will support the creation of new kinds of homes that have low energy bills and which support our environmental targets and will expect all new streets to be lined with trees," it says.
"We will encourage innovative design and technology to make housing more affordable, accessible and suitable for disabled people and an ageing population."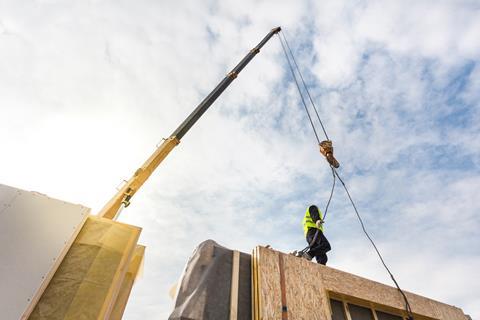 As expected, the party also promised to "encourage a new market in long-term fixed-rate mortgages" – though no money has been allocated to support this – and explore how to support homeownership after the demise of Help to Buy in 2023. In a pledge that may lead to the partial resurrection of the failed starter homes programme, the party said it would allow councils to use section 106 receipts to fund homes for sale to local people at just two-thirds of the market rate.
In addition, there were promises to renew the affordable homes programme, which funds low-cost housing.
Boris Johnson said: "We want to get Brexit done so we can get on with our work of making Britain the greatest place in the world to live, to go to school, to start a family, to own a home, to start a business – with the most ambitious environmental programme of any country on earth."
Joseph Daniels, founder of modular developer Project Etopia, said the relative lack of ambition on housing supply numbers showed a welcome focus on an achievable target, while the pledge on MMC was significant. "Mainstream interest in MMC is established and policymakers now regard offsite construction as the lifeboat that brings a target of 300,000 new homes a year into achievable focus."
Grenfell and cladding
The Conservaitve manifesto does not ignore the issue of building safety after the Grenfell Tower tragedy, but it indicates no intensification of the government's work to date.
"We have already committed to implementing and legislating for all the recommendations of the Hackitt Review and the first phase of the independent inquiry," it says.
"We will continue to work with industry, housing associations and individuals to ensure every home is safe and secure.
"And we will support high-rise residential residents with the removal of unsafe cladding, and continue with our rigorous process of materials testing."
The Labour Party is pledging a £1bn retrofitting fund to introduce sprinklers and other fire-safety measures in high-rise buildings owned by councils and housing associations, while enforcing the replacement of Grenfell Tower-style cladding on all high-rise homes and buildings.
New rights to buy
While the Liberal Democrat manifesto laid much of the blame for the nation's current housing crisis at the feet of Margaret Thatcher and the Conservative Party's Right to Buy policy for social housing – a policy the Labour Party has said it would end – the Conservative manifesto suggested an amplification of the policy to include entire estates.
"We will support community housing by helping people who want to build their own homes find plots of land and access the Help to Buy scheme," it says.
"We will also support communities living on council estates who want to take ownership of the land and buildings they live in."