Labour pledges £75bn 'housing revolution' - but says nothing about how it will raise design quality
RIBA president Alan Jones has given a luke-warm welcome to Labour's general election manifesto but criticised it for not spelling out how it would raise design quality.
In its manifesto, unveiled yesterday by Jeremy Corbyn, the party promised a £75bn "housing revolution", along with what it said would be "the biggest council housebuilding programme in decades".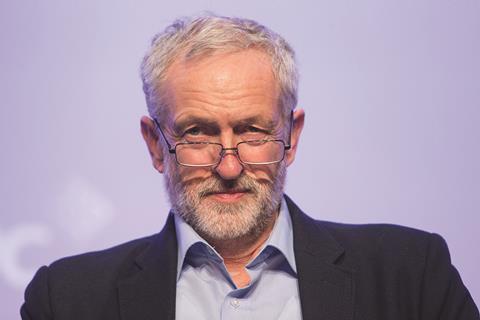 Labour said if it wins the general election on December 12 it would commit to building 100,000 council homes a year through to the end of the next parliament.
And citing "cutting edge design and green standards", shadow housing secretary John Healey said Mikhail Riches' Stirling Prize-winning council house scheme in Norwich, Goldsmith Street, would be the benchmark for what its new council housing could look like.
The party said its ambitious housing plans would be paid for with half of its proposed £150bn Social Transformation Fund.
It promised to partner with housing associations to deliver 50,000 "genuinely affordable" social homes annually over the same period.
It vowed to ditch the Conservatives' definition of "affordable" housing and instead link it to local incomes, including social rent – which it said worked out at approximately half the level of market rents – together with a new living rent and homes for low-cost ownership.
Other Labour manifesto pledges
:: Introduce a £1bn Fire Safety Fund to fit sprinklers and other fire safety measures in all high-rise council and housing association tower blocks, including enforcing the replacement of dangerous Grenfell-style cladding on all high-rise homes and buildings.
:: Introduce mandatory building standards and guidance, inspected and enforced by fully trained Fire and Rescue Service fire safety officers.
:: Introduce a zero-carbon homes standard for all new homes and upgrade almost all of the UK's homes to the highest energy-efficiency standards, reducing the average household energy bill by £417 per household per year by 2030 and eliminating fuel poverty.
:: Introduce a long-term investment plan that includes delivering Northern Powerhouse Rail and completing the full HS2 route to Scotland.
:: £250bn of lending for enterprise, infrastructure and innovation over 10 years.
:: Deliver nearly 90% of electricity and 50% of heat from renewable and low-carbon sources by 2030.
:: Build 9,000 new wind turbines (both on-shore and off-shore),enough solar panels to cover 22,000 football pitches, as well as new nuclear power needed for energy security.
:: Expand tidal energy and invest to reduce the costs of renewable and low-carbon hydrogen production.
:: Delist from the London Stock Exchange any company that fails to contribute to tackling the climate and environmental emergency.
RIBA president Alan Jones said: "Labour's commitments to tackle the lack of affordable housing and scrap permitted development rights – which allow developments to sidestep vital quality and sustainability standards – are encouraging, but their manifesto lacks clarity on how they plan to raise the quality of homes through the planning system as a whole.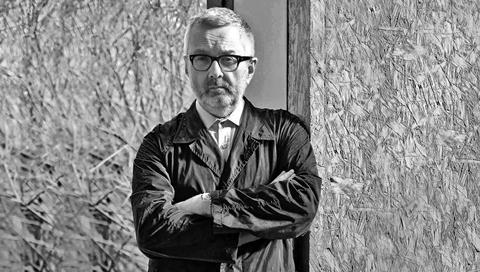 "We also welcome Labour's fire safety commitments – fitting sprinklers in all high-rise council and housing association tower blocks and enforcing the removal of dangerous Grenfell style cladding. But all parties including Labour must urgently commit to comprehensive review of all of the UK's building safety regulations. England's rules lag shamefully behind those in other countries such as Wales and the USA, putting the public at risk.
"Tackling the climate emergency in the built environment will be no easy feat. If Labour want to be successful in reducing energy consumption and creating a zero-carbon standard for new homes they should work with architects and other experts who have the skills, knowledge and evidence to ensure that new homes are greener, safer and better designed."
Gareth Wilson, partner at planning and design consultancy Barton Willmore, said: "Labour's manifesto identifies a whole host of problems faced by planners, from poor environmental performance in retail and commercial buildings, to inadequate infrastructure links in regional areas of the UK – but the solutions proposed are far too simplistic.
"Nationalisation and billions in public spending could well make a difference but as Labour never explain the plans behind the headlines, we are left in the dark."