Building Better, Building Beautiful Commission also calls for 'minister of place' in cabinet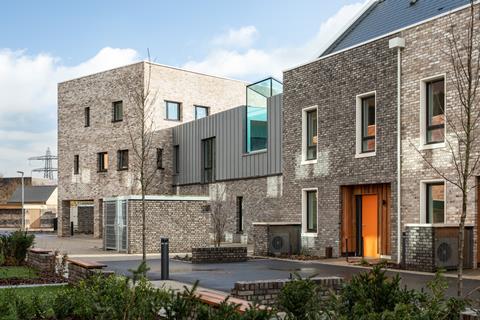 The government should create a fast-track planning system for well-designed schemes as part of a wide-ranging reform of the development process, according to the final report of the Building Better, Building Beautiful Commission.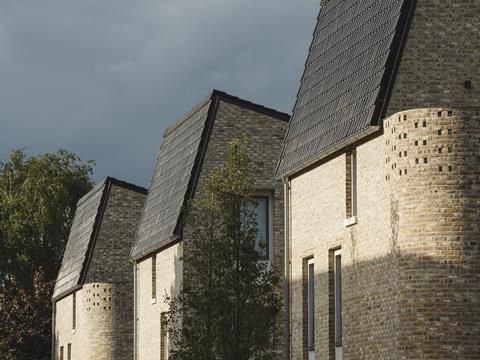 The commission, set up by former housing secretary James Brokenshire, recommended changes to the National Planning Policy Framework to prioritise placemaking and beauty which would make it easier to turn down planning applications on design grounds.
The report, written by Create Streets founder Nicholas Boys Smith and the late Roger Scruton who co-chaired the commission, contains recommendations grouped into 45 themes, and sharply criticises the government's policy on permitted development.
These include appointing a cabinet minister for place and a chief placemaker in every local authority to "end the scandal of left-behind places" as well as a kitemark system for good developers who, for example, appoint design-led architects.
The report (see pdf below) also promotes the idea of what it calls gentle density - mansion blocks and terraced housing rather than semis and tower blocks - which is a key preoccupation of Create Streets.
The influence of Scruton, who died this month but was heavily involved in the final drafting, is also apparent in arguments about a "great divorce" between what the public wants and what architects design.
Responding to the commission's report, titled Living with Beauty, current housing secretary Robert Jenrick said he was particularly interested in the idea of a "fast-track for beauty" in the planning system, as well as recommendations around the planting of more street trees.
The report proposed that where detailed local design policies with demonstrable local support were in place, "the detailed planning application stage should be relatively straightforward". It also called for the planting of two million trees on streets.
Beauty should be an essential condition for the granting of planning permission, it said.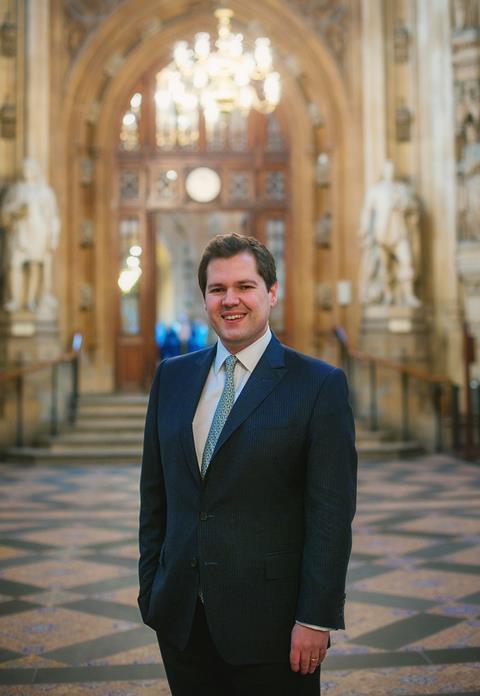 Jenrick said: "I am interested in the proposal of a "fast track for beauty". Where individuals and developers have put in the time to create proposals for well-designed buildings, which use high-quality materials and take account of their local setting, it can't be right their planning applications are held up.
Boys Smith said he had met with hundreds of professionals and members of the public in researching the findings. "The consistent sense of frustration at most of what we're building was painful. In the report we will call for nothing less than a new development and planning framework. However we set out, we hope, very practical and achievable steps to get there."
He and his commissioners also visited housing developments across England, ranging from Stirling Prize-winning Accordia in Cambridge to Poundbury, the Prince of Wales' model village in Dorset.
Living with Beauty proposes that "the creation of beautiful places" should be inserted in to the definition of "sustainable development" in the National Planning Policy Framework, and that local authorities should have to prepare their own local design codes to reinforce their existing sense of place.
The NPPF should also say clearly that "development that is not well designed should be refused", while refusal of permissions on design grounds should be publicised and supported by government.
On the relaxation of permitted development (PD) rights, which critics say has been behind swathes of modern "slum" developments across England, the report states that, by deregulating to promote new homes, the government has "thrown the baby out with the bathwater". It says PD rights, such as converting offices to homes without planning permission, should not be removed, but that homes should have to meet minimum design standards, where currently they only need meet building regulations.
The commission was co-chaired by Boys Smith and the conservative philosopher Roger Scruton, who died earlier this month prior to publication of the report. Boys Smith also used the launch to pay tribute to Scruton, adding that "it was a pleasure and a privilege" to write the report with him.
Their co-commissioners were Mary Parsons, Gail Mayhew and Adrian Penfold.
Extracts from the report
Appoint a Minister for Place. Placemaking and supporting the spatial quality of life of our citizens in villages, towns and cities should become a primary concern of government. Caring about people means caring about place, as up to 40 per cent of our personal health outcomes are a function of where we live, not who we are. There should always be a member of Cabinet who is a 'champion for place' and whose responsibilities include the quality of place in England. This would at present be the Secretary of State for Housing, Communities and Local Government but might in a future cabinet be the Deputy Prime Minister or Chancellor of the Duchy of Lancaster. In addition, there should be a Minister for Place at the Minister of State level. We are not going to move away from necessary government specialisms ('silos') in housing, transport and other infrastructure. We are not suggesting organisational change. But the role of the Minister of Place is to help the unavoidable silos to work better strategically together so that issues of new housing and transport are better integrated.
…
Appoint a Chief Place-maker in all local authorities to champion beautiful placemaking. Championing good design and placemaking should come from the top in each council and should include an understanding of the whole place and what necessarily distinct silos (housing, highways and infrastructure) are trying to achieve. Quality of place should be a primary corporate responsibility of the Leader and Chief Executive of all local authorities. There should be a Cabinet Member responsible for place and a senior officer with this responsibility within the senior management team. This role will often (though not always) be the Chief Planning Officer, though they will need experience beyond planning, particularly in infrastructure or the environment. Quality of place needs to be understood in terms not of 'good design' but of provable relationships between urban form with health, well-being and sustainability, as well as empirical data on what local people like. This role should explicitly operate across departmental silos so that placemaking is used to enhance environment, social, economic and built capital. Placemakers should receive support to underpin their understanding of the relationship between urban design with well-being, health and sustainability.
…
Recycle buildings as well as bags: We should be demanding that buildings in our town centres be as adaptable now as they have been in previous times. For example, plans for a new office block should be given preferential treatment if accompanied by an empirically based analysis, showing how the block could be converted to a new use compatible with its position in the urban fabric.
…
The government should make bringing derelict buildings back into use VAT free, or charge at most a reduced VAT of 5%. It should do the same for core improvements to existing buildings, including reroofing, extensions, conversions and renewable heating.
…
The disparity between popular taste and professional advocacy has many causes, not least the educational influence of the Modern Movement, as guided by Le Corbusier, the Bauhaus and the Russian constructivists. We admire much that they achieved. But they were a dominating force, whose influence far surpassed the reasons given in support of it. Their campaign against 'pastiche' and 'historicism' has intimidated planners and led to the uniform production of unadaptable boxes, supposedly expressive of the 'spirit of the age', rather than streets lined by neighbourly frontages and façades. This campaign has been conducted to similar effect all across Europe, though the tide is now turning, as witnessed in tendencies like Critical Regionalism and New Urbanism. Nevertheless, the evidence that the Commission received suggested that the education of planners, architects and other professionals often fails to give a sufficient grounding in empirical connections between built form and well-being, in public visual preferences, and in the art of integrating new buildings into the historic fabric of a settlement. In the light of this we argue that the curriculum for planning and architecture qualifications should include much greater reference to what people have wanted and achieved, to the historical, architectural and settlement bequest of this country and to the development of popular involvement in the planning process.
…
The Commission believes that design review can be a useful way of bringing in skilled professionals to scrutinise complex projects, since not all of England's 343 local authorities can permanently employ specialists with all of the relevant skills… Design review [should be] grounded in empirical evidence on local public preferences, as well as evidence on well-being, health and sustainability.
…
We seek to move planning from a culture of fear to a culture of affirmation. We are heirs to beautiful towns, set in incomparable countryside. Our goal should be to pass that heritage to our successors, not depleted but enhanced. That is what it means to build beautifully.
As we have tried to show, beauty is not an arbitrary addition to the builder's aims but fundamental to promoting health, well-being and sustainable growth. Beauty, as Stendhal wrote, is a promise of happiness. We hope that, fifty years hence, more of our fellow citizens will be 'living with beauty' and that our labours will have played some small part in helping them do so. For if they are living with beauty, then they are to that extent enjoying good lives.