'Exception should be made for the removal of combustible cladding'
Architects are divided on whether sites should remain open, as government ministers confirmed construction was an exception to the prime minister's lockdown rules announced last night.
Many question whether social distancing is possible on sites, with a series of photographs posted on social media by workers yesterday showing how crowded sites and canteens are with the hastag #ShutTheSites.
Some construction leaders are calling for the government to close sites immediately and for a short time last night that appeared to be what Boris Johnson was doing when he announced an unprecedented tightening of the stay-at-home policy. Then housing minister Robert Jenrick tweeted that sites could stay open as long as workers stuck to social distancing rules, a decision confirmed by Michael Gove on the BBC this morning.
Robert Sakula, co-founder of Ash Sakula, branded this "economic pragmatism trumping epidemiology", adding that it was very difficult to see how proper social distancing could work on site.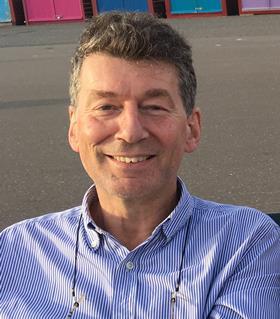 He welcomed Johnson's statement, saying: "Finally. What took you so long? The science has been so clear and unambiguous that suppression is the only way. He should go further. Requisition hotels for health workers and as temporary hospitals, shut down all transport and ban cars completely."
Brendan Kilpatrick, senior partner at PRP, said sites should shut for two weeks, though he conceded it was a tricky one to call. He also said work to strip combustible cladding from blocks of flats should continue because the dangers posed by the material outweighed the risks.
He said: "The scenes in Richmond Park and other public places across the country on Sunday have shown the ignorance of a large part of the population to the severe health threat we face.
"The cycle of contagion needs to be broken and, unfortunately, building sites are a potential source of spread of covid-19 as social distancing is so problematic on all medium to large construction sites.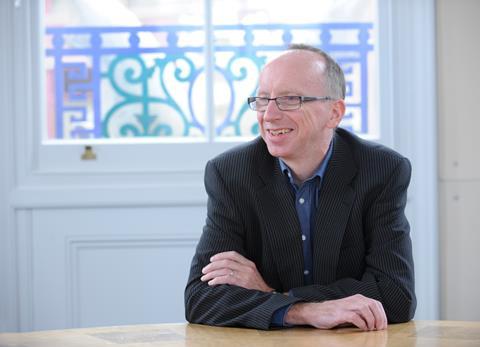 "The government clearly sees the construction industry as key to smoothing the economic recovery of the country so construction workers are key workers in that respect.
"I believe that a two-week closure of building sites would help arrest the spread of the disease without causing too much damage to the industry.
"I would make an exception for sites where the remediation of combustible cladding and insulation is required and health and safety measures to combat the threat of the disease can be enacted. Many such 'sites' are residential buildings with more people crammed into them than ever and this work needs to continue unbroken."
Annalie Riches, co-founder of Stirling Prize-winning Mikhail Riches, also welcomed the tighter restrictions on movement as "overdue" but believed it could be safe for sites to stay open.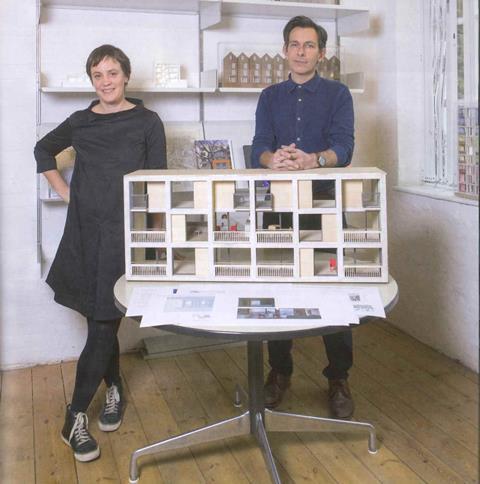 She said: "As construction sites are to stay open I'm guessing architecture is considered to be within that. If building sites observe the rules on physical distance and hygiene, I see no reason why they can't stay open. It's one of the few jobs where workers are used to wearing PPE."
She also called on the government to find alternative ways for workers to travel safely.
Sally Lewis, founder of Stitch, said the issue of spreading contamination on public transport meant sites had to close.
"Much as though we would love construction to carry on as usual this mixed messaging is crazy considering how the general public has struggled to take on board previous advice," she said.
"Sites may be able to control distancing to varying degrees of success but all their workers will be relying on public transport to get to work and I'm sure many employers and workers have serious concerns about safety.
"Uncertainty is no one's friend and I think it would be better to address the issues around sites closing – self-employed workers with no protection, contractual clauses around delays for example – and then give a clear timeframe for sites to close.
"If anything should be carrying on regardless it's the planning process. We are waiting for dates for a couple of major pre-apps and hope the councils will embrace the prospect of a meeting with Zoom or any of the other great tools springing up.
"During this 'downtime' we should all be putting our best efforts into the work that can easily be done collectively from our kitchen tables."
Given that keeping sites open means operatives, managers, surveyors, suppliers, manufacturers, drivers, inspectors, professionals & healthcare support for sustained injuries, on balance I think no, they should be closed but there needs to be a full social and economic safety net.

— Martin Robinson (@MartinRobinson3) March 24, 2020
Also, at a practical level, it will surely become more and more difficult to continue anyway. Are builder's merchants essential services? If there is a clear directive to stop, then the contractual position will surely be a bit clearer.

— Alan Wilkinson (@alan_wilkinson1) March 24, 2020
Although great for keeping cashflow going and thereby helping to shore up the economy, most building sites are not 'essential'

— Alex Lipinski (@imAlexLipinski) March 24, 2020
Read all Building Design's architecture and coronavirus coverage here.
Postscript
What do you think? Email our newsdesk at elizabeth.hopkirk@bdonline.co.uk