Architects' luke-warm reaction to chancellor's latest deal
Architects have given a luke-warm response to the latest package of employment support measures announced by chancellor Rishi Sunak today.
Key announcements include a watered-down version of the furlough scheme, VAT cuts for other sectors and deferred tax and loan payments.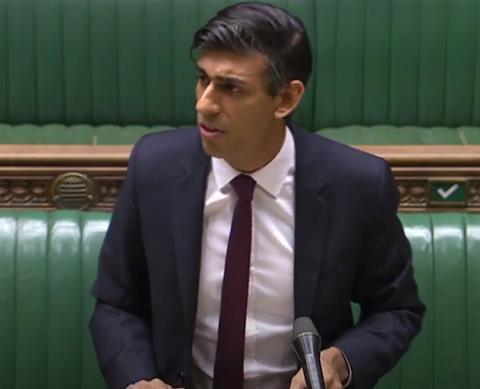 RIBA president Alan Jones welcomed some of the broad-brush announcements but said it was vital government engaged with the profession to make sure they got the detail right.
Marc Cairns, co-founder of Glasgow- and Shoreditch-based New Practice, said the news had come too late to save two jobs at his firm.
"As far as payroll is concerned we're in October so the delay has resulted in us making two redundancies that we might not have done if we'd had this information at the beginning of August when we were having to make big decisions," he said.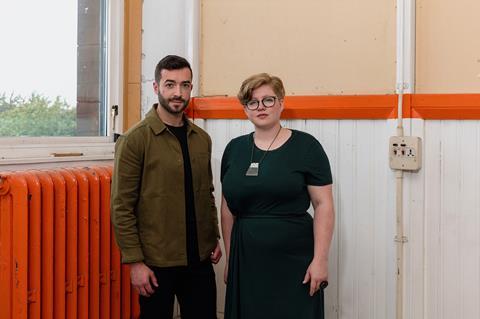 "The Job Support Scheme is not very generous," he added. "I wouldn't call it a replacement for the furlough scheme. It won't be very useful to us or many of our peers across architecture."
Cairns welcomed the VAT deferral measure as "useful" since architecture practices' VAT outlay is heavy because their main outgoings are salaries which are not VAT-deductible.
But the small print revealed a lack of generosity, he said. "It's only applicable for one period of VAT. It would have been much more interesting to look at VAT for the whole year. Cash flow is what sinks a business."
Simone de Gale, founder of the London-based practice that bears her name, welcomed the extension of financial help through the Jobs Support Scheme but criticised as "extremely unnerving" the government's willingness to hand out money without a long-term strategy.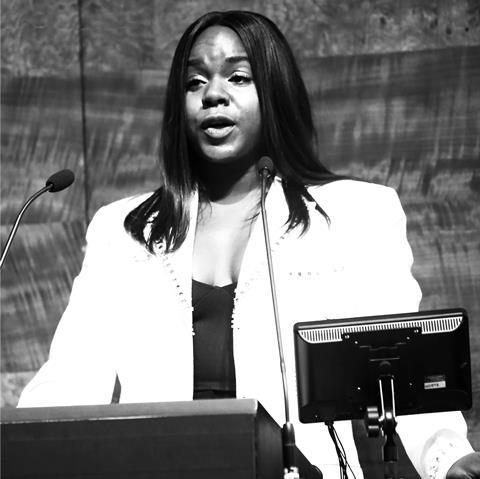 Referring to a remark by Sunak, she said: "We cannot 'learn as we go'. We need well-defined, thought-through plans on safe ways for businesses to operate, and measured and staggered integration of social activity while a certified vaccination procedure is established and the threat to life is lessened.
"The measures provided today are further short-term solutions and the same complications will evolve again once these new packages come to an end."
Rab Bennetts, co-founder of Bennetts Associates, said today's announcements were only a small part of the picture as the country faced down economic hardship and potentially major disruption when it exits the EU.
He said: "What worries me much more is the government's apparent lack of competence and consistency, which means they are far from on top of the chaos that Brexit is going to cause. Not to mention climate change, the fallout from Grenfell, break-up of the Union, breaking the law. All of these things will affect the economy and society in ways that need to be managed."
Cairns was also concerned about where the focus of government investment would be in the months ahead and how that could affect the kind of community development his practice specialises in.
"In terms of trade or markets, Brexit is not a subject that affects us as a practice day to day, but how it will affect confidence generally and people's appetite for investing in places is always of great concern," he said. "A lot of our work is community-led development. We are helping those groups service a need. There's a lot of money being spent and my concern is whether in two or three years' time there will be any money to invest in grass roots development as opposed to just wanting to get as many planes in the sky as possible."
RIBA president Alan Jones said: "The impact of the pandemic brings the need for a carefully considered and well-designed built environment into even sharper focus. A resilient architects' profession is crucial to deliver solutions on our zero-carbon commitments, housing quality and affordability, and public safety and wellbeing.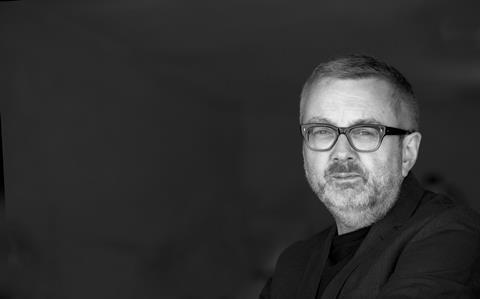 "As uncertainty continues, we are pleased that the chancellor has recognised that businesses and the self-employed will need ongoing support, to succeed in the long-term.
"It is encouraging to see the new Job Support Scheme is available to all employees including those on part-time hours – something we have been calling for.
"The flexibility and extension of government loans is also welcomed, with architects having benefited from these schemes over the last six months.
"It is critical that there are continued discussions around the detail of these schemes, to ensure the right measures are in place to best help businesses during this challenging period."
There are also some who fall through the net, for instance because they have not been self-employed for three years. One surveyor who was made redundant earlier in the pandemic and subsequently set up his own business told Building Design's sister title Building that the chancellor had offered "nothing to support me and others like me. We missed furlough… we now miss new scheme… new business, new trading… no trading past… no income… no ability to 'fund'… and of course no initiatives are applicable. We can only rely on our own finances if we have them or Universal Credit. In short no help for those made redundant early doors."