Points-based post-Brexit immigration proposals lack clarity for architects, says Alan Vallance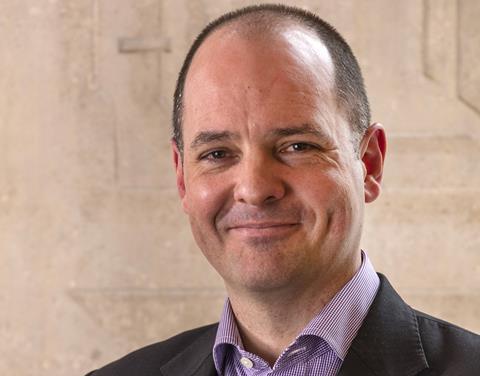 The government's just-published points-based visa proposals for post-Brexit migrant workers leave unanswered questions for the architecture profession, the chief executive of RIBA has warned.
Alan Vallance said the system, outlined by the Home Office yesterday, was opaque and left the industry unable to prepare for the end of transition arrangements that are smoothing over the UK's departure from the European Union.
Under the system, new non-UK workers would need to tot up at least 70 points to qualify for a visa via the skilled-workers route. And while the government touted a required salary of £25,600 to qualify for maximum earnings-related points, the bar would be higher for architects and other selected professions.
That is because the government's Migration Advisory Committee last month endorsed a profession-specific salary threshold of £34,993 for experienced architects from next year, under "going rate" rules.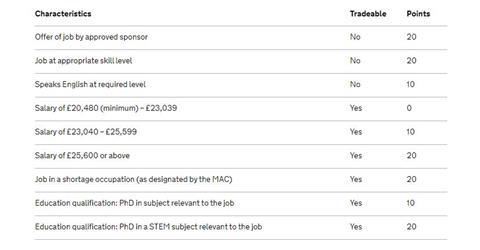 The current minimum earnings requirements for a tier 2 (general) visa range from £22,300 for a part I graduate to £33,200 for an experienced architect, defined as having worked for three or more years since finishing their qualifications.
The Home Office said it would set the requirements for new entrants 30% lower than the rate for experienced workers in any occupation and only use the base salary – and not the allowances or pension contributions – to determine whether the salary threshold is met.
It added that visa applicants would be able to "trade" characteristics such as their specific job offer and qualifications against a lower salary to get to the 70-point line.
RIBA chief executive Vallance said the government's proposals lacked "vital details needed to determine the future of the UK's global architecture sector" even though aspects of the announcement were positive for the profession.
"While plans to scrap the skilled workers cap and abolish the resident labour market test are welcome, we need urgent clarity on how the points-based system will actually work for architects," he said.
"A huge number of questions remain unanswered. We don't yet know whether Mutual Recognition of Professional Qualifications will be part of the EU trade deal; how the 'tradeable' points system would work for occupations with higher salary thresholds; whether architects will remain on the Shortage Occupation List or the cost and length of the application process – the profession remains in the dark."
However, Vallance insisted RIBA would continue to work with the government to shape a post-Brexit visa system that worked for the profession.
Last month RIBA expressed fears the government's proposed "new entrants" visa route, to which the 30% salary reduction would apply, would "exclude swathes of internationally qualified architects" who were vital to the UK.
The Home Office said the government's points-based visa proposals would be the subject of an Immigration Bill later this year.