Lucy Monks explains what practices and architects need to know about the changes coming into force in January
As the UK falls into recession and the global economic outlook is particularly uncertain, it seems fair to predict that many practices will be reviewing staffing levels, and that the pipeline of talent coming through schools of architecture might change.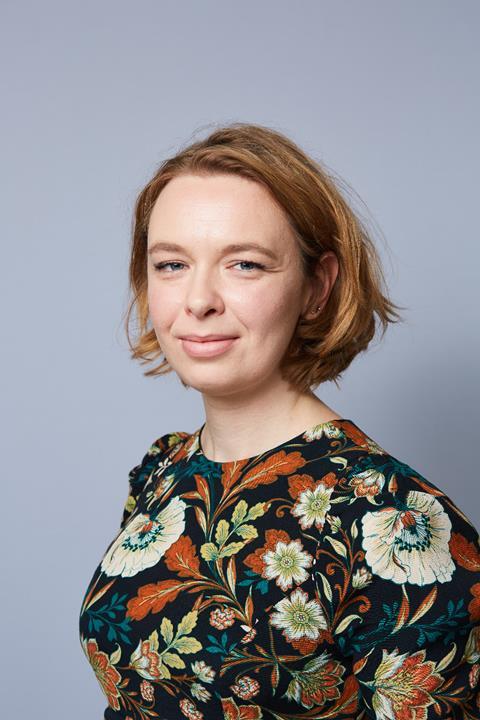 But employers and employees also need to start thinking about something else – and that's the new immigration system, because we know it's going to change in a fairly fundamental way from January.
The new system will cover those entering the UK from the EU and beyond. Because the majority of the UK's current international architects are EU nationals most recruiters and individuals have never had to deal with the system which has a (not entirely undeserved) reputation for being bureaucratic and slow.
Architects said retaining and recruiting international talent was a top priority post-Brexit, but the system was not fit for purpose. Last year the RIBA published a report showing international architects were valued for a number of reasons – from bringing a diversity of talent to filling skills gaps. It echoed research by the Migration Advisory Committee which found that highly skilled individuals bring net benefits for the professions they work in and support the UK's success as an innovative and productive economy.
It also showed that international architects know their worth. They are skilled, mobile and looking for real opportunities in the UK. If the Johnson government is serious about its mantra to attract the best and brightest, then the RIBA is clear that it needs to make an immigration system that works for architects and architecture.
So, if you're a practice trying to recruit international architects, what do you need to know?
Know that this is going to be a particularly complicated period. If you already employ international architects they might have pre-settled or settled status (if they are from the EU) or visas (if they are from outside the EU). The new system will start applying to those who are entering the UK or have to renew visas from next year. If you have a number of international architects in your practice you might find that they have a different range of rights depending on how and when they entered the UK.
If you don't have a sponsor licence you may need to consider applying for one. If you are unclear about your rights and responsibilities find an expert who can guide you.
What will the system look like from 2021?
The good news is that some positive changes have been made. We called for the end of the Resident Labour Market Test and the cap on visas because there was no evidence to suggest they helped build up skills for the UK workforce – and a lot that they made a convoluted system more difficult to navigate for employers. So it's good to see these abolished.
In the new system there will be a few routes through which an individual can enter the UK. The one that will be most widely used for architects will be the Skilled Worker route (formally known as the Tier 2 route). It works on the basic principle that an individual has to accrue 70 points to get a visa and 50 must come from meeting the following requirements:
Offer of job by approved sponsor (20 points)
Job at the appropriate skill level (20 points)
Applicant speaks English at the required level (10 points)
The final 20 points can come from additional features, such as:
Meeting the minimum salary threshold for the role (20 points)
Having a salary of 90% of the minimum salary threshold (10 points)
Having a role on the Shortage Occupation List and meeting 80% of the salary threshold (20 points)
Having a PhD relevant to the job (10 points)
It's also important to note that the minimum salary threshold for architects is £35,000, and they are currently on the Shortage Occupation List.
There is a different set of thresholds for those who will be working as architectural assistants, a new addition to the list of roles covered by the system but not on the Shortage Occupation List. Their salary threshold is £25,600.
In addition, those who are counted as "new entrants" will be able to get "discounts" on the salary threshold. Bear in mind that "new entrant" means new to the world of work, rather than newly entering the UK. It's complex.
Finally, architect is one of a handful of roles with access to the Exceptional Talent routes, which allow individuals to get a visa without a job offer, and without meeting salary requirements. But this route does require applicants to demonstrate either a track record of recognised excellence or to have been identified as a star in the making.
So that's everything, right?
No. There are still a few issues that need to be resolved by the government, such as confirming what jobs will be included in the revised Shortage Occupation List, which they recently consulted on and therefore might change.
We also don't know what is going to happen about the recognition of professional qualifications (MRPQ) between the UK, EU and other third countries. It might be that those working as architects may face new barriers to registering in the UK, but the RIBA is insisting any system should be no more complex than our current one.
What should I do next?
If you're an EU/EEA national in the UK, seriously consider applying for settled or pre-settled status. If you are a non-EU/EEA international architect currently working or considering working in the UK keep a close eye on announcements, especially if you are unclear on your own position. If you are a practice that recruits international architects (or is considering it in the future), check whether you may potentially need a sponsor licence, and how your recruiting practices may be affected.
If any of this applies to you, and you are unsure, find an expert.
Postscript
Lucy Monks is public affairs manager at the RIBA