Vallance says Migration Advisory Committee 'fundamentally misunderstands' architecture profession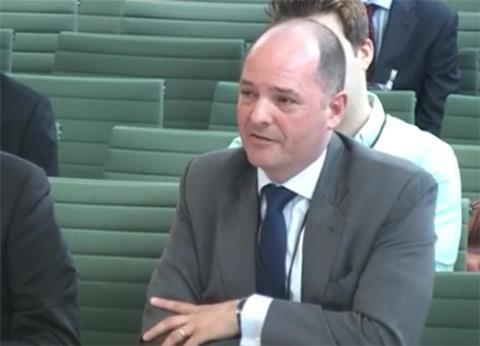 Proposals to raise the earnings bar for architect visas to almost £35,000 have attracted disbelief from the RIBA, which has warned the move would "severely impact" smaller practices and those outside the capital.
The recommendation was made as part of a broader recalibration of the visa system outlined by the government's Migration Advisory Committee, which had been commissioned to report to ministers on the post-Brexit potential for an Australian-style points-based immigration system. The UK leaves the EU tomorrow night.
The current minimum earnings requirements for a tier 2 (general) visa range from £22,300 for a part I graduate to £33,200 for an experienced architect, defined as having worked for three or more years since finishing their qualifications.
Under the MAC proposals, expressed in its report A Points Based System and Eligibility Thresholds for Immigration, eligibility for architect visas for an experienced professional would require a salary of £34,993 from next year.
The MAC report recognised "concerns in the sector" expressed about the impact of occupation-specific thresholds for not only architects but also IT specialist managers and higher-education professionals.
But it said the impact of the thresholds "should be allayed by our recommendations on the expansion of the definition of a new entrant", which would allow for a 30% reduction of the salary scale.
However RIBA chief executive Alan Vallance said the higher bar and the proposed "new entrants route" were out of step with the architecture profession and its needs.
"The Migration Advisory Committee's report fundamentally misunderstands the architecture profession," he said.
"With training to become an architect taking a minimum of seven years, the committee's proposals will simply not work for the sector.
"Increasing the salary threshold to almost £35,000 will severely impact smaller practices and those outside of London keen to benefit from international skills; and the proposed 'new entrants' route would exclude swathes of internationally qualified architects who are integral to the success of the sector and economy."
Vallance said it was vital that new barriers were not placed on the ability of UK practices to attract the best and brightest professionals from around the world.
"Ensuring that the UK continues to attract and retain global talent is absolutely critical, and sadly these proposals fall short of providing the reassurance needed," he said.
"We will continue to press government for an immigration system that works for UK architects and architecture."