Rescuing a palimpsest is never straightforward, says Martyn Evans. But it will be fascinating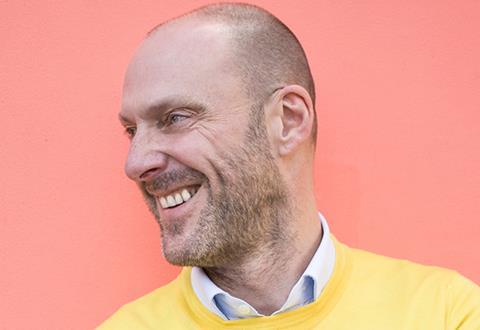 Putting aside for one minute an automatic gut-wrenching response to the horrible pictures of Notre Dame on fire, what is left is a very interesting dilemma. What to do now? The French government has responded quickly, buoyed by huge offers of cash from France's Glamour Billionaires.
Macron has promised a five-year restoration deadline and a competition has already been launched to find an architect to design a replacement for the spire that fell as the fire was live-streamed around the world. But replace it with what? A replica? Or something new.
If you didn't know the history of the cathedral's construction in detail, you would have thought from the live news coverage that a 12th-century treasure was being destroyed before your eyes. But, as with most buildings of this age, it's not quite as simple as that. The original 12th-century building had become pretty much a ruin by the 1850s and an extensive restoration was undertaken by the architect Eugène Viollet-le-Duc including the addition of the spire. This is not to suggest that the cathedral today is in any way inauthentic, more that it is a product of many additions and layers over centuries by architects and craftspeople who would have had great respect for the original designers and builders.
Some years ago, a colleague held the post of Surveyor of the Fabric of Westminster Abbey, a role created for Christopher Wren in 1698 that is responsible for the upkeep and maintenance of the abbey buildings. I was lucky enough to be able to join a tour of the inside of the roof there and see the centuries of additions and repairs, laid out like an almanac of architectural maintenance. What was damaged in Paris was not simply a precious and beloved building but a priceless catalogue of change, addition and augmentation.
What faces those responsible for the rebuilding of Notre Dame is a complex series of choices. Which Notre Dame do they rebuild? The one that was lost? Or another, earlier, more… authentic one? What if some of the additions and augmentations of earlier restorations are judged to be contrary to current thinking on how to restore historic architecture? It's the same dilemma faced by fine art restorers when charged with repairing a damaged Leonardo. Do you take away earlier repairs? Repaint lost areas of the canvas? Or do you leave it as it is, cleaned, secured and protected with its scars for all to see?
I have recently been responsible for the redevelopment of a 14th-century manor house in Devon. In proposing changes to the building with our heritage architects, Purcell, I was regularly amazed by the complexity of the decisions we had to make, arbitrating between a range of equally valid views on which bits of the building from which century had priority over others. Sometimes officers from Historic England would argue that elements of early 20th-century restoration had greater architectural integrity than original 14th-century elements which were judged to be of limited architectural importance. Really interesting debate would rage and there was rarely a unanimous decision.
Whatever they decide, the authorities in Paris have a fascinating job ahead of them. Could they do something really radical and take inspiration from the non-rebuilt rebuilding of Coventry Cathedral or the conversion of Stirling Prize-wining Astley Castle into something completely new?
Whatever they decide, what they won't be doing is restoring a 12th-century cathedral. That was lost centuries ago.