Patriarche set to host Sadiq Khan at official launch of HYLO base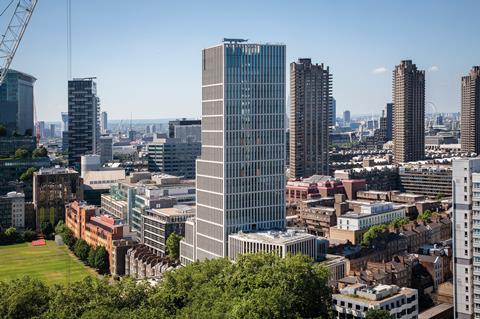 French practice Patriarche has opened a new office in London, complementing its nine existing bases – which include outposts in Switzerland and Canada.
The firm has recently moved to premises on the 25th floor of HCL Architects and structural engineer AKT II's HYLO building at Bunhill Row in south Islington.
Mayor of London Sadiq Khan is due to speak at the office's official opening later this week.
Patriarche counts managing restoration work on Notre Dame Cathedral in Paris among its recent major projects, following the devastation wrought by 2019's fire.
Other recent work includes a €250m (£221m at today's exchange rates) biotech research centre in Switzerland for a pharmaceutical company.
As well as a base in Paris, Patriarche has offices in Lyon, Bordeaux, Nantes and Le Bourget-du-Lac. Its Canadian offices are in Quebec and Montreal; its Swiss offices are in Basel and Nyon.