Architects' ingenuity will be essential in building a resilient future, government told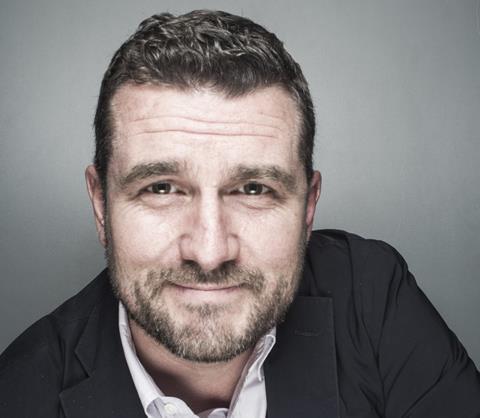 Britain must resist the temptation to design out human interaction in its rush to build a covid-proof future, architects are warning.
The need to reshape workplaces and other parts of the built environment to enable social distancing carries a risk of creating places that are so sterile they are joyless and inhuman, said Tim Gledstone, a partner at Squire & Partners.
Architects' expertise should be harnessed since they have the skills to help businesses, schools and communities return to life safely, said the RIBA's chief executive Alan Vallance as the institute launched an ideas competition for a post-pandemic world.
Lockdown is giving the nation the chance to think about "what really matters to us and to the world we live in" before rushing into decisions, cautioned Kirsten Lees, managing partner at Grimshaw.
None of us wants to be the ghost in a ghost town

Tim Gledstone, Squire & Partners
The three were speaking in the week that Boris Johnson eased lockdown restrictions slightly and the government released guidance to help employers make their workplaces safe. Measures include screens, one-way circulation and reducing occupancy.
Meanwhile transport minister Grant Shapps announced £2bn plans for unprecedented investment in cycling and walking provision, with the first pop-up bike lanes, wider pavements and improvements to junctions due "within weeks".
These changes, plus the now familiar taped markings to control queues outside shops, are just the start of many that are likely to happen to our built environment and our way of life.
Gledstone, a partner at Brixton-based Squire & Partners, said it was vital not to succumb to the belief that safe places have to be soulless.
He said: "While the automation of workplace to minimise contact and contagion is one way of addressing this public health crisis, it's not a world we endorse.
"Why travel outside of home to a workplace where there is little or no interaction with other people? None of us wants to be the ghost in a ghost town.
"We cannot responsibly design out human interaction."
Instead he said Squires is investigating ways in which human engagement can happen without risk through the creation of well-designed spaces. This engagement would be at a safe distance when it needs to be, and "seamlessly scaled back when it doesn't".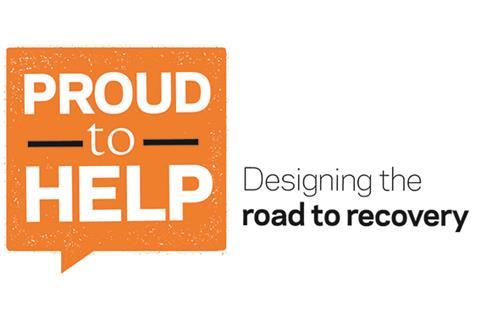 He said architects and designers were best placed to ensure this more humane vision of the future was implemented in order to release joy in the design and detail of every-day interactions.
"In the short term we need to humanise within the rules and create comfort in an uncomfortable situation," he said.
"Personal service elements such as doormen or a concierge may see a comeback, so staff and visitors receive a warm welcome while minimising contact.
"Generosity of space, fresh air and outdoor amenity are the new premiums in workspaces, as well as an increase in cycle and shower provision," he added.
Lees said lockdown was a chance to decide what kind of future we want.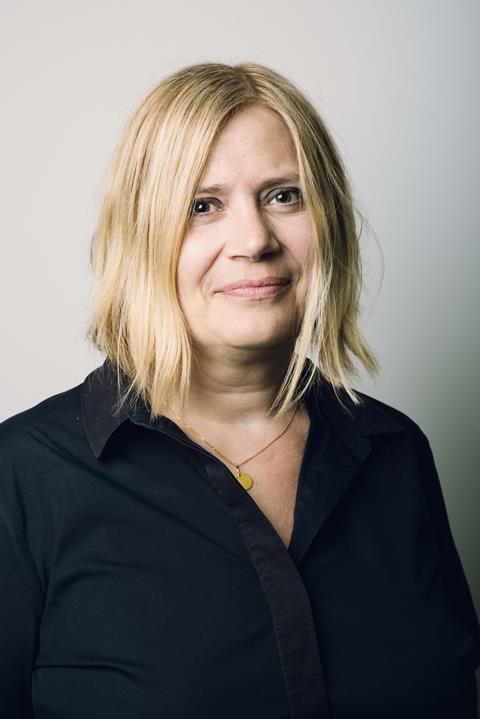 "The world as we know it has been momentarily put on pause, and despite the rush to start considering the transition back to the workplace, we have, at this moment, the opportunity to rethink our way of working.
"Ultimately we believe that this crisis is changing the long-standing values, attitudes and perspectives of many and we want to enable our future workplace to be agile, adaptive, collaborative and resilient."
Public spaces needed similar attention, she said, dubbing the prime minister's promotion of the private car in his Sunday night address "concerning" and a missed opportunity.
"The government should be putting in place a suite of comprehensive and ambitious schemes reallocating street space from cars to cycling and walking," she said.
"These should be long-term and far-reaching such that our cities and public spaces post-covid are cleaner, greener, safer and more pleasant for their inhabitants."
The RIBA today launched a £5,000 competition called Rethink 2025 seeking fresh thinking in a number of sectors, from housing to travel.
Chief executive Alan Vallance said the government had an important part to play, both in protecting practices as they adapted to new ways of working and by investing in public-sector projects the country desperately needs.
He said: "It's time to harness the expertise of architects who have the skills and expertise to re-mobilise communities and enable safe returns to work and school."