Outdoor learning already adopted in Denmark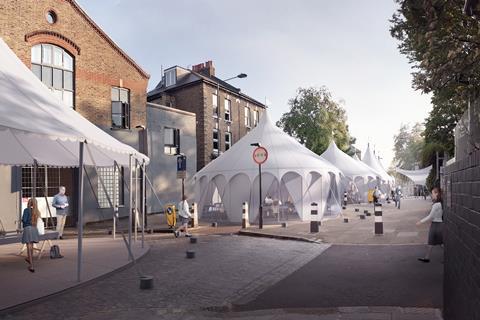 Curl la Tourelle Head has come up with a proposal to turn redundant festival tents and marquees into outdoor classrooms for primary schools.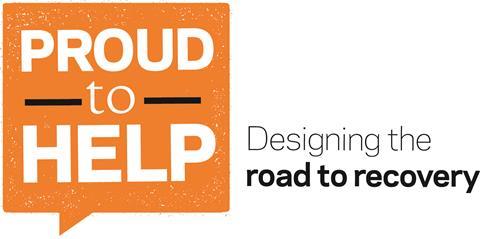 The concept is intended to help primary schools deal with the challenges of social distancing when they admit more pupils next month. Moving some classes outside could take the pressure off corridors and staircases.
The structures could be erected in playgrounds but also in a variety of other outdoor settings including sports fields, parks and pedestrianised areas.
The architect also suggested using other public spaces in unconventional ways that might not have been thought of previously – such as maximising the use of closed residential streets.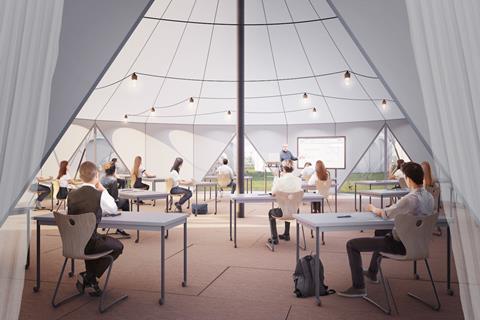 The tents could be powered by photovoltaics, with evacuated solar tubes for heating water.
Clockwise movement would be encouraged to avoid individuals bumping into each other, an approach to circulation used at Buddhist stupas.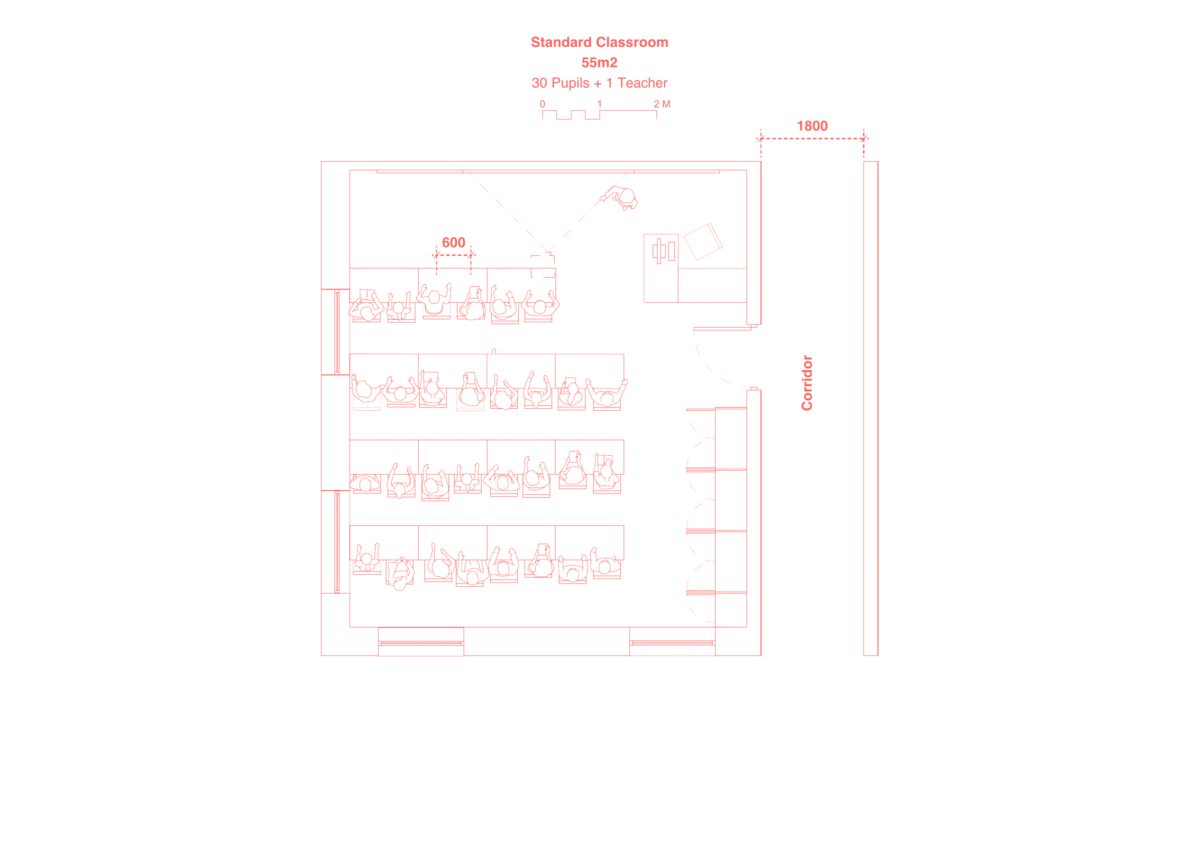 Wayne Head, a director of Curl la Tourelle Head (CLTH), acknowledged the proposal was not a long-term solution but hoped it would act as a catalyst for discussions about how schools could be designed for the post-covid world.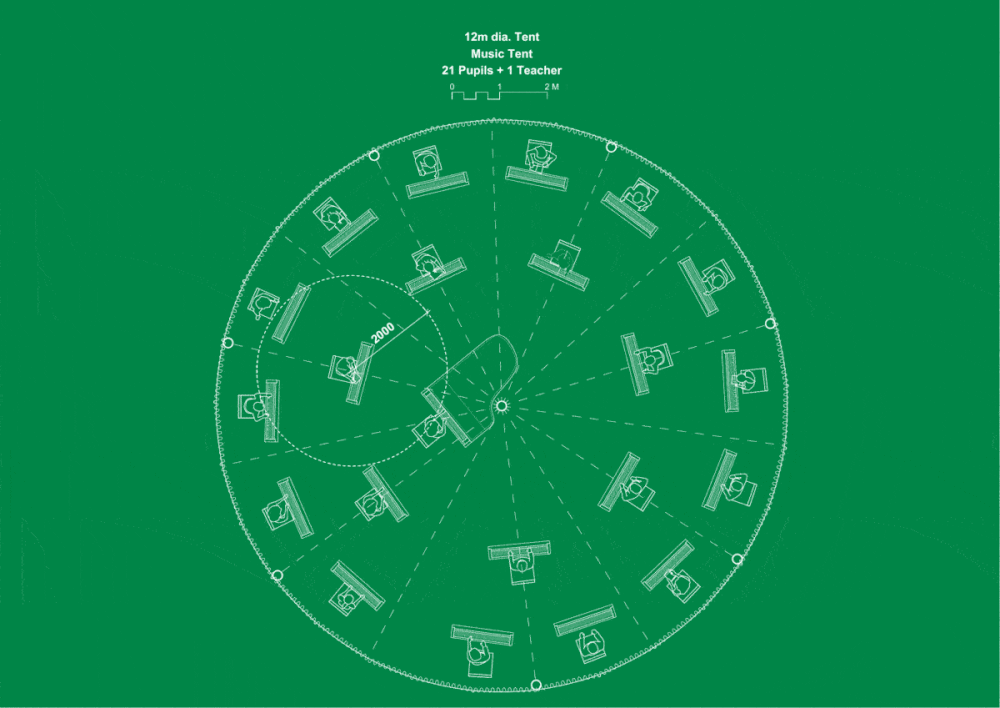 He said the idea began when he and his family were talking about how schools might return to normal after the lockdown.
"My partner Marianne Christiansen inspired me to consider outdoor learning, something that schools in Denmark have already adopted for their classes using tent-like structures," he said.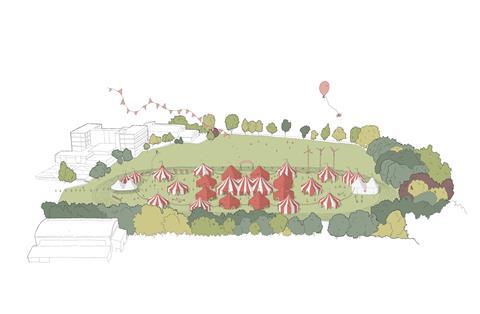 "Our education design team, led by my colleague Simon Bumstead, then carried out a series of studies and came up with the idea of transferring a proportion of teaching provision into temporary structures, using large-scale tents typically seen at festivals."
With all festivals and similar events cancelled there could be a large availability of tents and portable toilets, he said.
The idea of temporarily teaching outside was raised on BBC Radio 4's Sunday morning news programme, Broadcasting House, yesterday, with Dr Margaret Harris from the World Health Organisation calling it "a great idea" for the UK.