Practice's model shop and in-house textile designer create hundreds of sets of PPE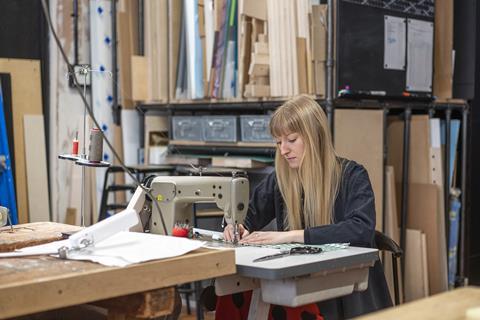 A team from Squire & Partners is making PPE for local hospitals, including bespoke scrubs with sewn-in messages of support.
Isabel Fletcher, the architect's in-house clothing and textile designer, has led colleagues in producing 120 visor headbands and sets of scrubs each week.
The two-piece sets of scrubs are handmade to NHS standards and feature a customised breast pocket using offcuts of bespoke patterned fabrics from the practice's Department Store office in Brixton.
Later sets have a digitally printed fabric designed by the practice bearing the message of solidarity "One Love NHS".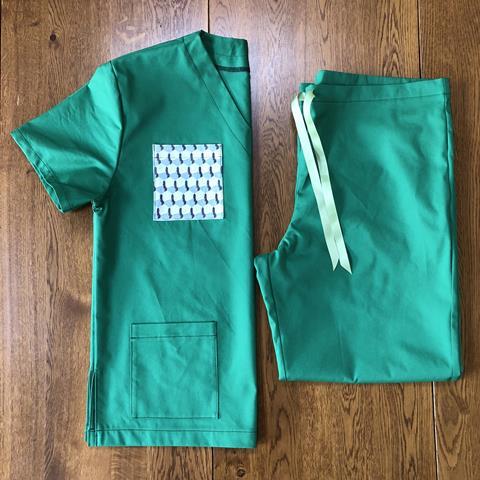 The scheme is part of a collective effort organised by the south London and Croydon branches of For the Love of Scrubs, which has supplied more than 1,000 sets of scrubs to local NHS hospitals.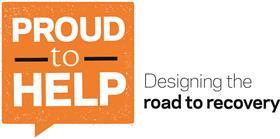 The process involves collecting approved fabric which is then washed, dried and cut to shape before sewing, customising and delivering the finished product to a central distribution point.
"In enhancing the pockets with uplifting patterns, using contrasting thread colours and including messages of support for NHS Heroes, we hope to spread a bit of joy in the wards of local hospitals while providing staff with much needed PPE," said Fletcher.
The practice is also providing For the Love of Scrubs with a free print service for scrub patterns in various sizes, also extended locally in Brixton to anyone who requires scrub patterns for making at home.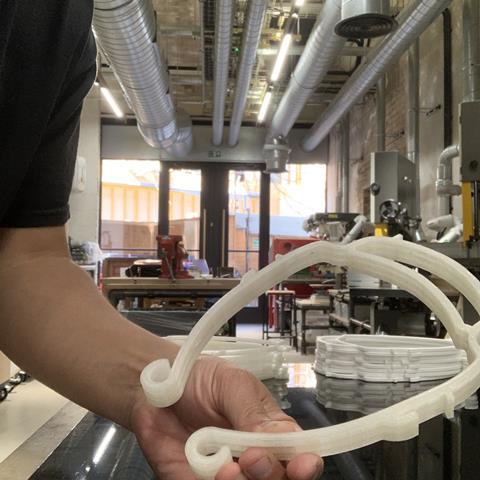 Meanwhile Squire & Partners' model shop is also using an Ultimaker S5 3D printer to create visor headbands for distribution to hospitals, care homes and GP surgeries nationwide. Following approval of the prototype and allocation of a production ID, they also feature the "One Love NHS" message, by the right ear.
The team deliver a box per week to the distribution centre, as part of the covid-19 initiative for the NHS organised by The Industry Prints with the National 3D Printing Society. The headbands have visor screens added before being sterilised and distributed.
Tim Gledstone, a partner at Squire & Partners, said: "We asked ourselves, what can we do to help? We can all say thank you, we can all use our skills.
"Squire & Partners' One Love NHS project provides essential PPE with an extra dose of love and appreciation for NHS frontline workers through the joy of design and making. It goes beyond the necessary and the uniform to create warmth and appreciation of human care at a time when we're all physically far apart."