Threatened Lubetkin and Tábori projects 'must be listed'
More recognition and protection should be given to the pioneering social housing schemes developed across London after the Second World War, according to the Twentieth Century Society.
The group is backing residents at Sivill House in Shoreditch and Highgate New Town in Camden, who are seeking to have their estates listed.
Grace Etherington, senior caseworker at the C20 Society, said: "The post-war years were an exciting time in architecture with important new ideas about living and space, making our society a richer and better place in which to live.
"London was at the forefront in its commitment to building high-quality social housing which encouraged a sense of community. Yet only a handful of these schemes which made an important contribution to 20th-century social policy are listed."
Neave Brown's Alexandra Road Estate in London was the first post-war housing estate to receive protection by listing at grade II* in 1993, followed by grade II* listing for Ernő Goldfinger's Trellick Tower in 1998.
But the C20 Society said there has since been an "under listing" in London, exacerbated in recent years by development pressures.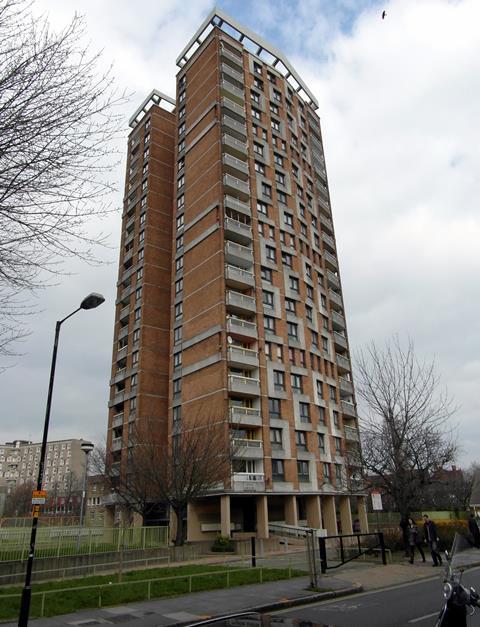 Sivill House, a 19-storey resi block on Columbia Road in the East End, was designed by Douglas Carr Bailey, Francis Skinner and Berthold Lubetkin.
Opened in 1966, it completed the large Dorset Estate designed by the same architects. Residents are submitting an application to have the building listed, which is supported by the C20 Society.
This follows a planning application to replace all the windows with a differing design which C20 says would have a damaging effect on the complex geometric composition of the arrangement of the facade.
The second residents' listing application which the C20 Society is supporting is for the Whittington Estate, also known as the Highgate New Town (HNT), which featured in the popular Bodyguard TV series.
Designed by Peter Tábori and executed by job architect Kenneth Adie, HNT saw the redevelopment of an area regarded by some at the time as one of Camden's worst Victorian slums.
The estate is arranged in six terraces that climb the Highgate ridge, with underground car parking now converted to storage space for security reasons.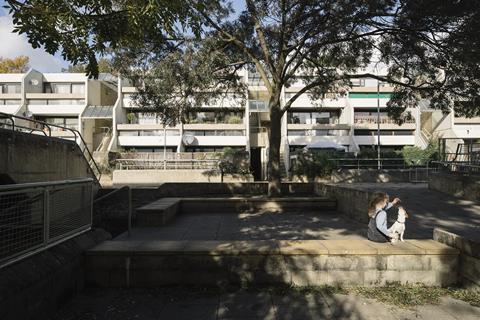 Between each block are pedestrian streets, each with its own character, with extensive planting. The design allows for each flat or house to have its own private south-facing terrace or courtyard.
The listing application is being made by the Whittington Estate Residents Association Working Group, supported by heritage researcher Tom Davies together with architectural historian Mark Swenarton as consultant. A previous listing application, also supported by C20, was turned down in 2006.
Other high-profile C20 Society social housing campaigns in London include Cressingham Gardens and Central Hill in Lambeth.
Both schemes were developed under the remit of Ted Hollamby, director of planning, architecture and design at Lambeth council from 1969 to 1981.
Cressingham Gardens and Central Hill have been turned down for listing by Historic England and are both threatened with demolition as part of redevelopment plans by LB Lambeth.