Winning candidates are Jo Bacon and Sumita Singha
The turnout for this summer's RIBA council election was 9.6%, the institute has confirmed.
The figure was slightly up on the 2019 election when just 8.4% of members voted.
There were 13 candidates contesting two seats. The winners, who will join council on September 1, are Sumita Singha, of Ecologic Architects, and Jo Bacon, managing partner at Allies & Morrison who is also on the RIBA board.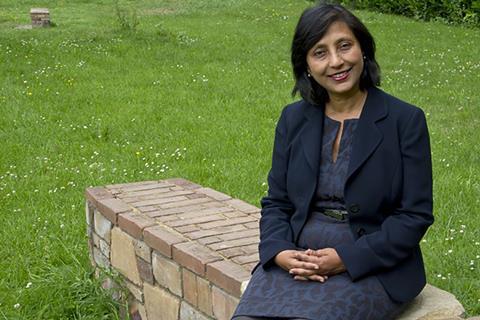 Singha was one of five candidates for president last year but was beaten by Simon Allford, who also starts on September 1.
The low turnout was bemoaned by architects in a debate started by Jason Boyle, one of the losing candidates, on LinkedIn, with US-based RIBA-chartered architect Jordan Blacker questioning whether it could be representative. "Increasing voter turnout needs to be a high priority on the list of things to be done at the RIBA," he said.
Annette Fisher of FA Global, the first black woman to be elected to council in 1999 and a presidential candidate in 2002, said: "There's so little transparency at the RIBA and perception is everything. Change that and you'd be surprised how that might shift engagement."
Bacon, who received 46% more votes than her nearest challenger according to data on the RIBA website, said: "I would like to have seen a much higher turnout. (Though this does tend to be the trend in a non-presidential election year.)
"Too many people either don't understand or are ambivalent about the importance of these elected roles in shaping the work of the RIBA. I volunteer my time to the RIBA so that I can represent the views of members, my colleagues and peers, and because I believe it has a bright future.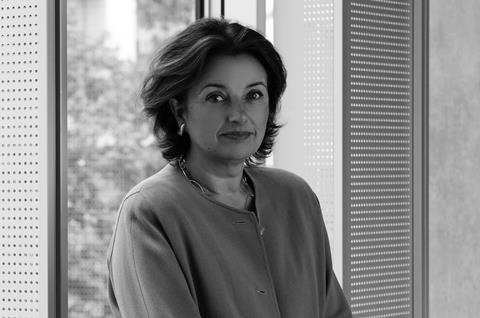 "The RIBA is modernising and transforming: from an overhaul of its governance structures, to the development of a new strategy. We have a comprehensive membership review underway, to make sure we are providing what our members need, now and in the future. Lots to support and look forward to."
Reformers at the RIBA successfully applied to the Queen last year to alter its royal charter. A small board of up to 12 trustees now runs the institute in partnership with the chief executive's team, held to account by a slightly slimmed down elected council of around 40. The move was resisted by many council members and others who complained democracy was being undermined. The first appointed chair of the new board, lawyer Nigel Carrington, quit before taking up his post.
The turnout for last year's presidential election was 13.2% which is believed to be the lowest figure this century.
Edward Lewis, an associate at Donald Insall Architects, said he voted, but was "pretty apathetic about it".
He added: "The candidates' statements, much like the institute, generally focused on issues such as barriers to entering the profession, inclusivity, funding and outreach.
"Of course those are worthy issues, and part of promoting the profession. But it can feel like the issues that affect architects' working lives day to day barely register – such as competition from contractors and unregistered designers, the takeover of D&B, flatlining salaries (dropping in real terms since 2008), races to the bottom on fees, architects being marginalised into a technical consultant role, a culture of unpaid overtime, spiralling liabilities and insurance costs."
Other seats on council were uncontested, with Graeme Dodd representing the North East, Julian Baker and Chithra Marsh the North West, Graham Boyce Yorkshire, Ryan Stuckey the RSAW and Kerr Robertson RIAS South. Stephen Drew becomes an associate after an uncontested by-election.
There were 12 candidates for the post of vice-president for membership, necessitating an election. The two-year term was won by Tom Foggin.