David Kohn and Hall McKnight among practices in running for 66 Portland Place makeover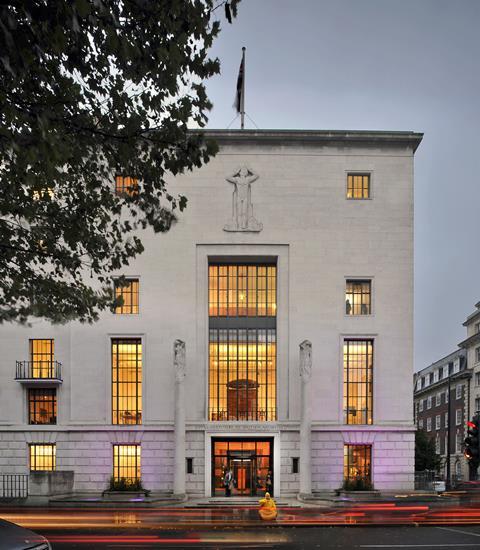 Seven design teams bringing together a total of 11 architecture practices have been shortlisted in RIBA's competition for the £20m refurbishment and modernisation of its central London headquarters.
David Kohn Architects, Hall McKnight, Roz Barr Architects, Hugh Broughton Architects and Benedetti Architects all make it onto the list to deliver RIBA president Simon Allford's "House of Architecture" vision for 66 Portland Place.
A team bid bringing together Donald Insall Associates, Freehaus and IDK, and another uniting Feix & Merlin Architects with Haptic Architects and Heritage Architecture take up the remaining slots on the shortlist.
RIBA launched the competition – which was only open to chartered practices – in January and it closed to submissions early last month. (See box below for the project brief.)
Allford said the panel overseeing the project had been "delighted" with the quality and passion shown in the first stage for the selection process, which originally envisaged a shortlist of six practices to refresh the grade II*-listed building, which was built between 1932 and 1934 to designs by George Grey Wornum.
"Our vision for RIBA's House of Architecture is to create opportunities for virtual and physical interaction and inspiration – and 66 Portland Place is a key destination in this programme," he said.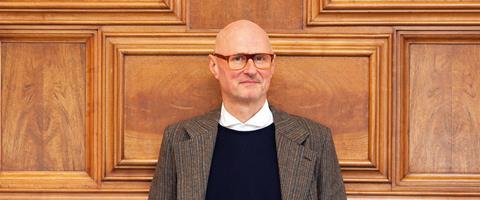 "The building is both impressive and an important asset, but it requires essential modernisation to ensure it is fully accessible, fit for the future and an exemplar of sustainable retrofit. The terms of our lease make the building our long-term home, and it is vital that we get it into the best shape for all members, visitors and clients, for years to come."
The wider House of Architecture initiative looks to inspire members, professionals, students and the public through physical and virtual debate, discussion, learning and exhibitions.
RIBA said each shortlisted team would receive £5,000 plus VAT to produce their report, addressing points such as approach, EDI, sustainability strategy and methodology, as part of the second competitive interview phase.
Once initial work is complete, design and funding options will be fully considered by the RIBA Board for decision. RIBA cautioned that work is unlikely to take place until late 2023.
The brief:
RIBA wants 66 Portland Place to become a cultural, learning, work, broadcast and members' hub. It is also seeking to:
• Accommodate all staff in the building, providing a modern and flexible workplace to suit hybrid methods of working;
• Provide four gallery spaces in the building: a Public Gallery, a Members' Gallery, a Collections Gallery and a Public Affairs Gallery, in line with Allford's vision for the institute to serve members but also engage with the public and shape wider political discourse.
It said four key requirements had emerged from a consultation process that started in 2016:
1. Redefine space within the building for various functions.
2. Ensure full accessibility throughout the building.
3. Align with RIBA's 2030 Climate Challenge to achieve sustainable outcomes and meet Net Zero while upgrading the building infrastructure.
4. Sensitive restoration and conservation of the grade II* building.
RIBA said phasing would be critical as it wants to keep key areas open throughout the project.