Institute announces more job losses in bid to plug £8m deficit
The RIBA has announced a second wave of redundancies as the institute attempts to balance its books.
More than 20 jobs are expected to go this spring in an effort to plug an £8m trading deficit, just as a £20m project to revamp its art deco headquarters has been announced.
The institute declined to reveal details of departments involved or exact numbers but Building Design understands that more than 7% of staff are facing redundancy.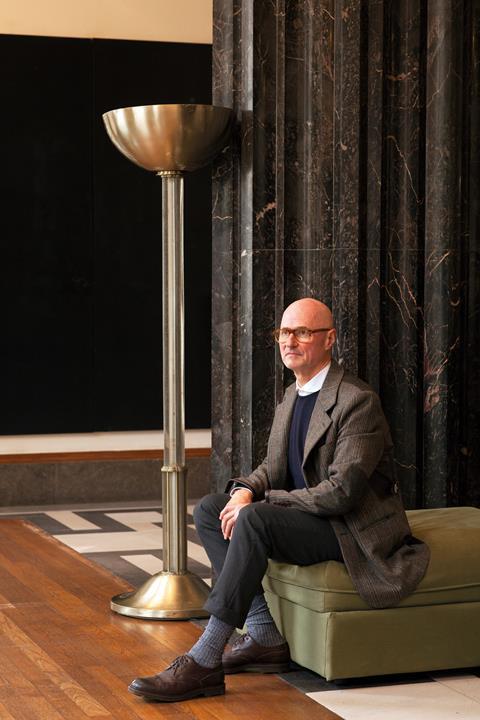 A much smaller number left in the autumn after new president Simon Allford took office. At his first council meeting in September he announced a restructure as part of a new biennial plan which was due to be published by Christmas. Ironically this has been delayed by the restructure but is now expected out later this month.
The RIBA received a £172m windfall from the sale of its NBS commercial wing in 2018 but is nonetheless facing a trading deficit of £8m after spending more than it earned in 2020, the last year for which there are accounts.
"They hired far too many people for what was required and there is a need to make the institute leaner," said one insider in the reform camp. "This is quite a transformative period for the RIBA."
There are currently around 300 staff working in fields ranging widely, from member services to caring for its world-famous collections, who will see things differently.
RIBA chief executive Alan Vallance said the restructure would allow the institute to support members better, to have greater impact and influence, and to put it on a more sustainable business footing with reduced operating costs.
"We are now working our way through the detail of the teams and roles that underpin the structure and the next step involves a collective consultation process with employees," he said. "This is due to happen in the next few weeks and the plan is to transition to a new structure in the next few months."
At the same council meeting in September Allford also announced an architectural competition for the renovation and modernisation of 66 Portland Place.
The two-stage contest was formally launched last month, with the budget for the first phase of work set at £20m. This sparked unease among some members including Chris Williamson, founding partner at Weston Williamson, who argued that the building should not become a "fun palace" and that "severe job cuts endanger outreach and influence".
The winner of the competition is due to be announced in early April, with the shortlisting happening at the end of this month, just as redundancy consultations are likely to be concluding.
Vallance insisted the renovation work was necessary and that the budget could change.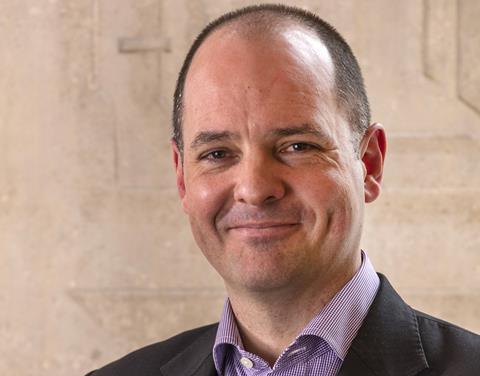 "66 Portland Place requires essential modernisation, making it a fully accessible physical home for our House of Architecture initiative – a generous, inclusive and dynamic location for inspiration, connection and discourse," he said.
"We need to ensure the building is fit for the future and fully reflects our commitment to climate action."
The £20m budget was an estimate to allow entrants to "assess their capacity and resource to fulfil the appointment, as well as the related costs" while the brief and budget were refined against the institute's objectives, he said.
Once that work was complete the options, including funding for the full project, would be considered by the RIBA Board, with work unlikely to start until at least 2023.
"Our priority right now is to support our colleagues as we transition through these changes, while continuing to deliver the impeccable service our members, clients and partners expect," he added.