Seventeen laureates demand accelerated carbon reduction and government cash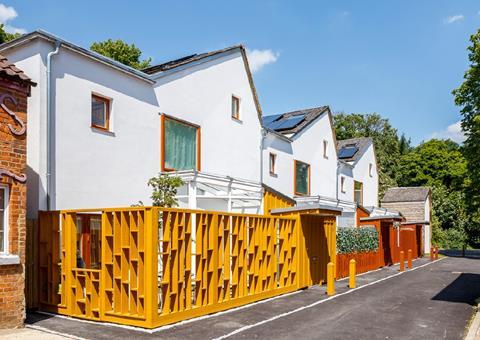 Seventeen Stirling Prize-winning practices have joined forces to declare a climate and biodiversity emergency.
Almost every surviving UK Stirling-winning practice has come together to launch a campaign to fast-forward construction's efforts to mitigate the industry's impact on the environment.
Foster & Partners, RSHP and Amanda Levete's AL_A are among the firms backing the Architects Declare campaign which is pushing for more rapid change in the industry towards "regenerative design practices" and for greater government funding to support the work.
They are calling on others in the profession to follow suit and sign up too.
Architects Declare, which launches today, describes climate change and biodiversity loss as the "most serious issues of our time" and underscores the major role that buildings and construction play – accounting for almost 40% of energy-related carbon-dioxide emissions.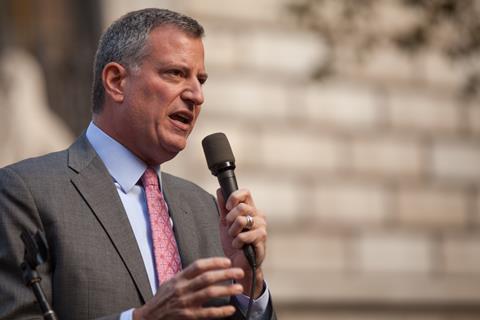 Last month mayor of New York Bill de Blasio set out a 30-year vision to reduce the impact of the city's buildings on climate change, and the Architects Declare campaign shares many of its goals.
It says that meeting society's needs without breaching the earth's ecological boundaries requires a "paradigm shift" on the part of the construction industry – to commission and design buildings, cities and infrastructures as indivisible components of a larger, constantly regenerating and self-sustaining system.
The campaign seeks to create a "collective will" to use technology that currently exists to "create architecture and urbanism that has a more positive impact" and accelerate the transformation.
Its signatories pledge to: establish climate and biodiversity mitigation principles as the key measure of the industry's success, demonstrated through awards, prizes and listings; share knowledge and research on an open-source basis; and evaluate all new projects against the "aspiration to contribute positively" to mitigating climate breakdown.
The campaign also calls for greater emphasis to be placed on updating existing buildings so that they can be used for longer as a more carbon-efficient alternative to demolition and rebuilding; and to include life-cycle costing, whole-life carbon modelling and post-occupancy evaluation as part of the basic scope of work.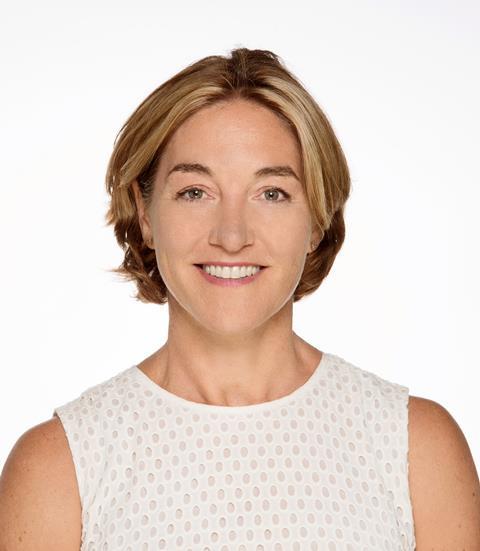 Its signatories pledge to accelerate the shift to low embodied carbon materials in all their work, and to work more closely with engineers, contractors and clients to further reduce construction waste.
Founding director of dRMM Sadie Morgan said architects had a responsibility to lead the industry in finding solutions to the climate and biodiversity crisis, and in driving real change and that her practice had sought to lead by example.
"As architects we are able to shape the built environment through the buildings and infrastructure we design and the places we create," she said.
"As pioneers in the use and development of engineered timber we have always advocated low-carbon materials, the re-use of materials and utilising new technologies to mitigate some of the climate issues we are facing.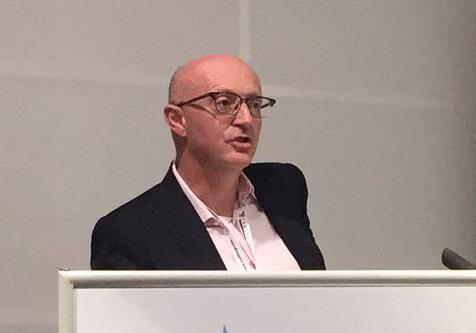 "However, materials alone are not enough. We all need to commit to the use of regenerative design principles which look beyond the current zero-carbon goals."
Maccreanor Lavington founding director Gerard Maccreanor said there was no shortage of evidence that the architecture sector needed to lead a concerted drive to create new buildings that minimised negative impact on the planet – and extend the life of existing structures as a contribution to the same goals.
"It's been hard to avoid the environmental implications on our planet with the recent media coverage," he said. "However after actually reading the UN's biodiversity report it's a shocking reminder about how complacent we've been.
"We've all been taking things for granted and this is a call to everyone to do their bit. Sustainability should be at the core of every architect's work.
"As a profession we need to be at the forefront of the discussion, keep the pressure on and fight for more sustainable future policies within the built environment."
Stirling Prize-winning signatories
AL_A (Lords Media Centre, 1999 – as part of Future Systems)
Alison Brooks Architects (Accordia housing development, Cambridge, 2008)
Allford Hall Monaghan Morris (Burntwood School, London, 2015)
Caruso St John (Newport Street Gallery, London, 2016)
David Chipperfield Architects (Museum of Modern Literature, Marbach, Germany, 2007)
dRMM (Hastings Pier, 2017)
Feilden Clegg Bradley Studios (Accordia housing development, Cambridge, 2008)
Foster & Partners (Imperial War Museum, Duxford, 1998; 30 St Mary Axe, London, 2004; Bloomberg London, 2018)
Haworth Tompkins (Everyman Theatre, Liverpool, 2014)
Hodder & Partners (Centenary Building, University of Salford, 1996)
Maccreanor Lavington (Accordia housing development, Cambridge, 2008)
Michael Wilford (Stuttgart Music School, 1997 – designed with James Stirling)
Rogers Stirk Harbour & Partners (Barajas Airport Terminal 4, Madrid, 2006; Maggies Centre, London, 2009)
Stanton Williams (Sainsbury Laboratory, Cambridge, 2012)
Wilkinson Eyre (Magna Centre, Rotherham, 2001; Gateshead Millennium Bridge, 2002)
Witherford Watson Mann (Astley Castle, Nuneaton, 2013)
Zaha Hadid Architects (MAXXI Museum of the 21st Century Arts, Rome, 2010; Evelyn Grace Academy, London, 2011)