ZHA chief says most of his staff are victims of an unjust housing system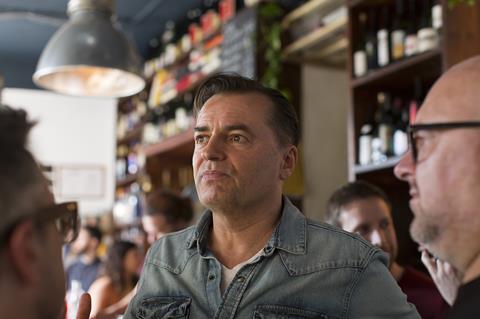 Patrik Schumacher has weighed into the long-running saga of Bishopsgate Goodsyard in Shoreditch during a passionate attack on local democracy.
Zaha Hadid's successor as head of ZHA criticised local planners for repeatedly turning down the mammoth scheme which has been masterplanned by FaulknerBrowns for Hammerson and Ballymore.
He said: "Bishopsgate Goodsyard is a fantastic site in the centre of London. It's had multiple schemes proposed. I've looked at the refusal arguments and it doesn't stand up to public scrutiny. It's wilful. It's atrocious. It's horrible. And it needs to be challenged."
The project, which also features designs by Eric Parry, Buckley Gray Yeoman, Chris Dyson and Spacehub, was called in in 2015 when Boris Johnson was mayor, at the developers' request. The GLA and the councils whose land it straddles were all opposed to the vast project on the grounds of its scale. The tallest elements have since been redrawn and the project is due to go back in for planning any day.
Schumacher was speaking at a panel debate last week called The Problem with Affordable Housing, one of the Negroni Talks series run at Hackney bar Ombra by Fourth Space architects.
He revealed the practice has been working with co-living operator The Collective but complained that planners were blocking their schemes. One scheme had been in planning for two and a half years.
"I want co-living to be given a real chance and not have the GLA kill it off before it's started," he said, arguing for planners to be "[got] out of the way" so the market could be left to get on with its job.
"Can anyone explain what gives these characters the right to prevent a product that would bring true affordability to a new generation?" he asked – echoing similar comments made to BD by co-work entrepreneur Rohan Silva.
In the same debate, which also featured architect Tarek Merlin, former Peabody development director Claire Bennie and Calum Green from London Community Land Trust, Schumacher attacked local democracy.
He said: "Who's actually voting in local elections? It's a very, very small minority. I don't know what councillors are listening to or influenced by, but I know one thing: that their decisions are atrociously irrational, so I don't believe in that."
He added: "We could have a truly thriving economy without these bureaucrats."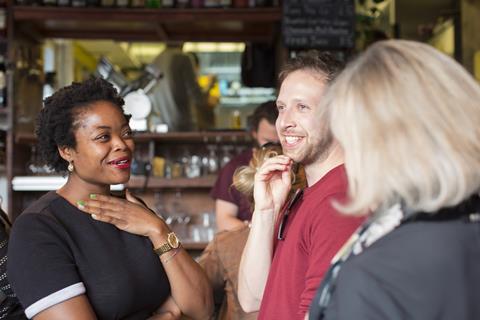 Schumacher also argued for a quadrupling of density in London to tackle the "scandal" of people not being able to afford to live in the capital – including his own staff, many of whom lived in flat shares, he said.
He suggested removing restrictions on unit sizes and giving people living in three-storey Victorian terraces the chance, "street by street", to build five storeys like the Georgians.
He said: "The concept of affordability is a pretence… I believe the only way to have true affordability is if it's delivered by the market so everyone can buy a flat. At the moment it's just a small subset of people … and most are left out.
"The example from my office is very clear: You have to earn a minimum of £50,000 … and at a firm like ours, of over 400 people, no one is eligible for social rent. Even the receptionists are earning too much. Most people are also excluded from the intermediate category: it's only senior associates and associates – and a small random group of these – getting there. All 400 would deserve some kind of support.
"Every case I come across feels unjust and unjustifiable… I gave up on this kind of politics. Politicians should get out and we should let the market work."
Schumacher's free market views are well known, but he sparked anger three years ago when he used a speech to argue we should build on Hyde Park and scrap social housing. Those comments – which he referred to as a "provocation" at the Negroni Talks debate – were allegedly one of the triggers for a huge rift with the other executors of Zaha Hadid's will, a row that is heading for the High Court.