Nottingham architect Valeria Passetti makes it three women and two men as the race officially starts
A record fifth candidate has stepped forward to stand for RIBA president, making it the most hotly contested electon in recent memory.
The race to succeed Alan Jones is now being contested by three women and two men.
Italian-born, Nottingham-based architect Valeria Passetti announced she was standing today.
She is the institute's vice president for membership and told Building Design she had decided to adhere strictly to the rules which she said insist no one can reveal they are standing until nominations close - which they now have. Her statement is below.
Candidates' applications also need to be carefully checked to ensure they are eligible. They must have held certain offices at the RIBA and be nominated by at least 60 chartered members of the institute.
The other four candidates took a different view. Simon Allford, co-founder of AHMM, was the first to declare at the start of June, unable to contain his frustration with the way the institute is run any longer.
He said: "Although a former vice president for education and member of the awards group, I have nevertheless (like many) become disillusioned with, and detached from, our institute."
He was followed by Sumita Singha, Jude Barber and, this week, Nick Moss.
Digital voting for the president and council seats opens at 9am on July 14 and closes at 5pm on August 4. Results will be announced on August 11.
Two digital hustings will take place on:
July 7, 6-7pm – open to all RIBA members and chaired by RIBA president Alan Jones.
July 9, 12.30-1.30pm – open to RIBA student and associate members and chaired by former RIBA Council VP student/associate Albena Atanassova.
The winner will become president elect on September 1 this year. They will take over from Jones as RIBA president a year later, serving for two years.
The candidates' statements are below with more information here.
The candidates in their own words
(in order of declaring)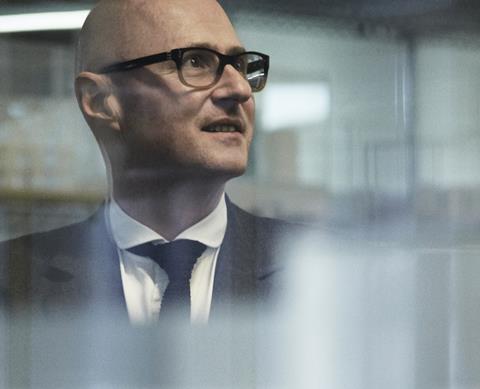 Simon Allford
AHMM, London
Standing on a ticket of reforming the RIBA
Election statement:
A reinvigorated C21st RIBA must address global climate change, health, poverty, education and architecture's pivotal role in a post-pandemic society. We need to:
Influence clients & governments to support low-carbon architecture, addressing the dynamic relationship between embodied and operational
Collaboratively help lead environmental design in a post-covid-19 world
Influence changes arising from the Grenfell Report in respect of responsibility, liability, authority, procurement and fees
To do this we need a leaner, focused institute – The House of Architecture @ RIBA.
This online and physical entity will:
Be accessible to all– working harder on BAME and 50:50 initiatives, within the profession and in primary and secondary schools
Support architectural education – at home and worldwide, to help international capacity to drive sustainable development and ethical practice
Expand our base – embracing those who studied or engage with architecture, but work in other fields
Engage with members – connect our talented UK and global membership via both our physical and online hubs
Communicate – architecture.com must become the free global portal to the House of Architecture @ RIBA, where ideas become knowledge: captured, stored and shared with members, public and government
Promote excellence – through consistent awards organisation and promoting a (post-Ojeu) national competitions policy
Influence public and private sectors – on climate change and professional matters
We will then become:
A meeting ground for ideas – hosting debates, lectures, exhibitions reflecting cultural and practice contexts, and celebrating members' work at home and worldwide
A practice friend – helping members through the post-covid economic downturn and enabling them to share ideas about professional practice and technical and regulatory change, regardless of size, scale and location
A 21st-century professional institute – using today's technology to help meet our charter obligations to advance architecture and to improve our towns and cities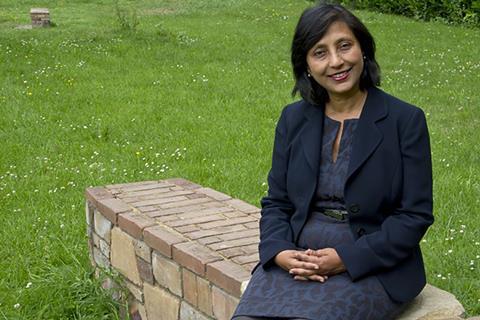 Sumita Singha
Ecologic Architects, London
Standing on a ticket of innovation, diversity and collaboration, she said she had been nominated by more than 90 members including three past presidents.
Election statement:
The momentous challenges sweeping through our society provide an opportunity to reflect on the RIBA and build on the strengths of the Advancing Architecture strategic plan. To respond effectively to these new challenges, the RIBA needs to be well prepared, innovative and inclusive. From my work in the NHS, I come to understand that when each person, campaign and committee is aligned towards the organisational purpose, then challenges can be overcome.
With renewed energy and determination, together with the RIBA's international reputation, let us make it a global champion that is public-facing and fit for the future. Let us #ChangeForArchitects
I have great hopes for the recovery and future of our profession. As the president of the RIBA, I will:
Celebrate the potential of innovation, diversity and collaboration that architecture offers to build a better world
Create a resilient profession through empathetic leadership, effective communication and participative decision-making
I bring a well-rounded experience to support these goals.
Deep knowledge of the profession
30 years of RIBA activities, including professional conduct
Working with all sizes of practices, in large and small projects
International and regional perspectives from working in six countries
Teaching for 30 years, studying at five universities and experience of validation
Activism and campaigning
Chairing Women in Architecture
Founder of Architects for Change, the RIBA's principle equality forum
Trustee of three architecture charities
Author of four books on architecture and practice
Success in improving procurement in the NHS
Leadership and objective view of the profession
Extensive knowledge of organisational culture and context for change
Experience of crisis and risk management
Awards in all area of work - from design, business to diversity
Experience as member of design review panels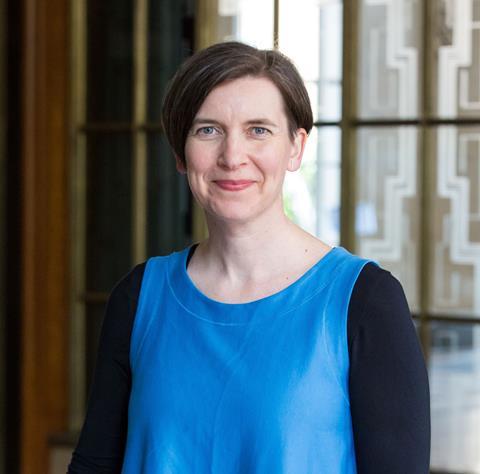 Jude Barber
Collective Architecture, Glasgow
Standing on a climate and collaboration platform
Election statement:
I am a founding director at Collective Architecture, a 100% employee-owned studio rooted in creative freedom, equality, sustainability and collaboration.
In 2017, I was instrumental in forming A New Chapter to reimagine the RIAS to enact change and optimism. Since then, I have been on RIAS council (3 years) and RIBA Architects for Change (2 years).
I am compelled to stand, at this moment, because there is no time for hollow words, inequality, vanity or inertia. This is a time for change and a time for action.
New Models with social purpose:
The current public health crisis shone a bright light on all that is good and bad in the process of making of architecture. It highlights the need to proactively address challenges to better serve society. We must engage everyone within, and outwith, the RIBA to further develop new models for education, housing, procurement and practice that are accessible and empowering. To achieve this, we must embed equality, diversity and inclusivity into everything we do.
Unity and urgency:
To face the challenges and opportunities ahead we must harness our collective skills, abilities and 'voice' from every corner of the country, and beyond, to positively support and influence. The RIBA should be a dynamic federation of architects that sets clear priorities, encourages positive action and enables quality.
Climate action:
Together, we must take local and global action to address the ever-increasing climate emergency and embrace sustainability in its widest sense. We must embolden those who have consistently worked in this area, actively encourage agitators and ensure informed people are round the table to enact change.
I believe I have the vision, integrity, and capability to serve as your president and will advocate and empower our profession to be more responsible, more capable and more ingenious for the benefit of all.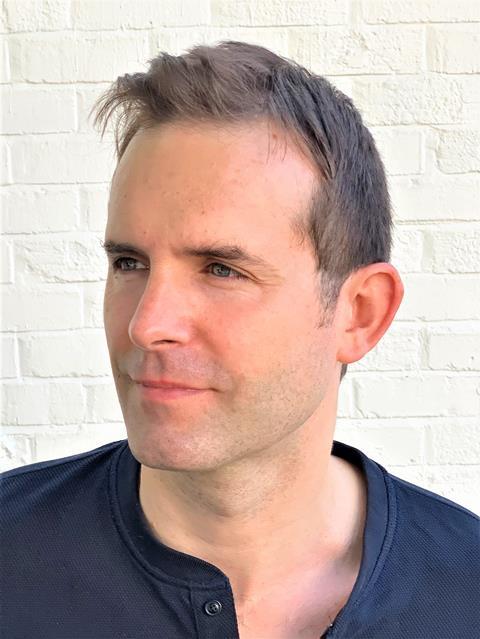 Nick Moss
Sixtwo Architects, Manchester
Standing on a ticket of procurement reform
Election statement:
The Elephant in the Room
Architects are in the untenable position of having responsibility without control. This marginalisation means we are struggling to address all the issues that matter, like climate change, equality and diversity, mental health and improving fees and salaries. The elephant in the room is procurement.
Procurement underpins everything. Procurement is choking our industry at all levels and stages. This lamentable system works badly for everyone, including our clients. A vicious cycle of deteriorating service is creating an impoverished built environment. Grenfell has shown modern procurement's race to the bottom can have catastrophic results.
I aim to cut through the current deadlock and utilise the resources of the RIBA to fight for procurement reform. Reform that can ensure a brighter, more prosperous future for ourselves and a wider society. Procurement must put the architect at the heart of the process, reaffirming our relevance and influence.
I am a member of the RIBA North West council, but it's my experience as president of the Manchester Society of Architects that has led me to this point. During my presidency, the society has become the most successful in the UK and the largest RIBA branch in the world. The inspiration and determination of our fantastic team has shown what is possible when people commit to a vision. I believe our profession will benefit from an RIBA president who can bring that same determination to the challenge that faces us.
People often become uncomfortable about making waves when they have long-standing involvement in an institution. As an outsider, I won't shrink from taking whatever steps are necessary to secure procurement reform.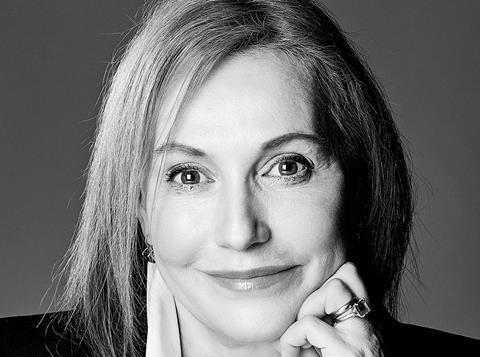 Valeria Passetti
Conception Architects, Nottingham
I stand because we need RIBA to be the strong leading voice of our profession. I will confidently lead the RIBA because as a regional representative I understand the issues faced by students and members, and have experience and knowledge of RIBA as a senior member of council and board since 2017.
As president my focus will be putting members at the heart of the institute and restoring the influence, respect and reputation of architects.
I will focus on:
Connection
Decentralising resources to better support members.
Facilitating members' engagement through a network connection regionally, nationally and internationally.
Improving digital access and content.
Inclusivity
Creating different routes into the profession to make it more inclusive, affordable, diverse and accessible for lower-income candidates, women and ethnic minorities.
Promoting flexible working to retain the talents of parents, carers and many others.
Helping to create a truly inclusive culture throughout practice, education and the construction industry.
Communication.
Improving communication between RIBA and members through initiatives like town meetings and chapters/global chats.
Ensuring accountable and transparent communication from president, board and council.
Informing the public about the value of architecture and architects, with appropriate campaigns and a widely accessible public programme.
Our society is facing many challenges: climate and health emergencies, social change, sustainability, building safety, Brexit and a looming economic crisis. Architects are skilled thought leaders capable of driving positive change.
I will also:
Ensure RIBA effectively lobbies government on the major issues affecting our profession.
Campaign for architects' fees to be appropriate for our knowledge, skills and expertise.
Promote educational reform and increase collaboration between practices and education to enhance the future of our profession
Review RIBA relationship with Arb.