Manchester-based Nick Moss enters presidential fray
Manchester architect Nick Moss has become the fourth candidate to declare he is standing for RIBA president.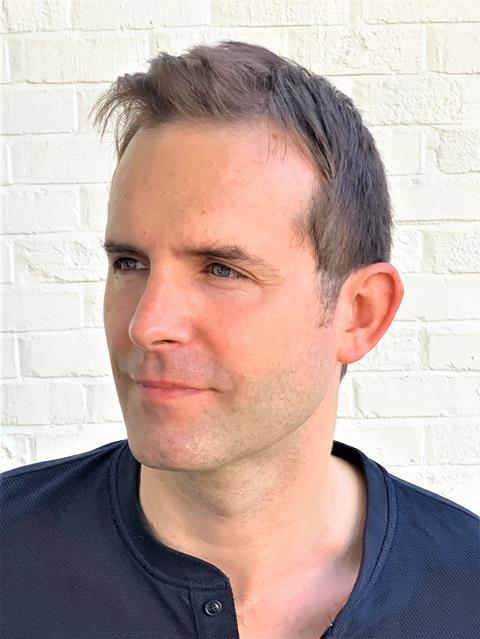 The co-founder of small commercial and residential practice Sixtwo is campaigning on a single issue – procurement reform.
Getting this right is essential to tackling almost every other problem from low salaries and build quality to the climate emergency and lack of diversity in architecture, he said.
With one day to go, there are now four candidates for the presidency, the most for well over a decade. The others, in order of declaring, are Simon Allford, Sumita Singha and Jude Barber. Building Design knows of at least one other architect who is still considering standing.
The current president, Alan Jones, has only just returned to work after apologising for an affair that triggered a legal wrangle.
Moss, 42, said he was standing out of frustration and fear that architects had no future if the marginalisation of the profession were not addressed.
"Most candidates stand on issues I don't think we can change until we sort out procurement," he said.
"It's not me wanting my name on the wall, or ego or that I'm at the end of my career," he said. "It's me wanting a future for my firm and other architects like me. It felt like no one was representing me.
"I run a successful small studio. We pick up much larger jobs than we should because I like to think we do good work. But it's becoming harder and harder to make the business model work.
"I began to notice past RIBA presidents had achieved very little. At first I thought, 'what's the point of the RIBA?' but then I thought I could possibly try and do something."
Moss, a father of two who coaches children's rugby in his spare time, set up Sixtwo in 2013 with Andrew Edmunds. The name is a reference to the fact that the whole team was over 6ft 2ins. They are currently three people, with a further two furloughed.
Moss is calling his campaign the elephant in the room because procurement is such a fundamental, structural problem.
"It's just not fit for purpose. I don't know if it's boring or geeky so no one wants to address it, but if you don't sort out the foundations all the good work we are trying to do as architects can't have the impact we want."
He wants to create a new code of procurement which he would push local and central government to use when they hire contractors, architects and others.
He said this would tackle novation and ruthless fee discounting by requiring a winning bid to be close to the average to eliminate outliers. The return of the kind of undercutting last seen after the 2008 global crash has made repeated headlines in Building Design over the last month as the economy falters amid the pandemic.
His code would also address marginalisation and Hackitt's "golden thread", he claimed.
"We have responsibility without control," he said. "We are not even at the table of the Homes Quality Board or the Grenfell panel. If we are not careful we will be marginalised forever."
Nominations close tomorrow. A hustings event is set to be held next week.