Architects are expecting too much of the institute as it is currently constituted, argues Ben Flatman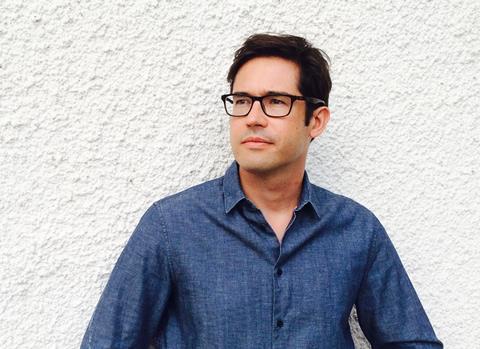 The increasingly desultory spectacle of the RIBA's slide towards irrelevance makes for uncomfortable watching. Recent events may have raised a wry chuckle in some quarters, but I suspect few architects actually enjoyed the sight of the RIBA becoming close to a public laughing stock. Although the humiliation has been painfully personal for the president, the reputational damage is arguably more widely shared.
The sense that something is wrong with the profession runs much deeper than one marital infidelity. The reason this story of a RIBA president going missing at the height of a national crisis has resonated is because it seems to symbolise an underlying problem. Architects sense their own waning influence and professional marginalisation. Whether we are RIBA members or not this raises challenging questions for all of us about why we as architects have lost our status within construction and wider public discourse and how, or even if, we should seek to reclaim that leadership role.
An obvious question is whether we need the RIBA at all in facing these challenges. For years, many architects have decided simply to shun the organisation. After all, membership currently has no relationship to professional registration and RIBA appears to have little influence with government or anyone else, leaving some to ponder "what's the point?".
Of those who do pay the substantial fees the majority are largely disengaged. It seems likely that many, perhaps most, members pay up simply because of the brand recognition provided by the letters R.I.B.A. after their name. However, it's hard not to conclude that this reflects the residual prestige of past glories, rather more than RIBA's recent track record in pursuing members' (or the profession's) wider interests.
One response to this line of argument is that if we didn't have the RIBA then we'd have to invent it. But this is only partially true. My own view is that much of the underlying reason for the membership's disenchantment with the RIBA is that there is a fundamental misunderstanding about what its role actually is, and that the RIBA is not the organisation they believe it to be.
It is a relic from the past that has failed to address the fundamental dichotomy between being a learned society and representing its members
While many architects (understandably) seem to think they are joining some kind of commercial trade body or even trade union, the stark truth is that RIBA is neither of these things. Its stated mission is clearly set out in its royal charter and I would argue (this is where I differ from my fellow Building Design columnist Eleanor Jolliffe) that it is the charter itself that is the root cause of members' frustrations.
As the RIBA website clearly states: "The RIBA was founded in 1834 for 'the general advancement of Architecture, and for promoting and facilitating the acquirement of the knowledge of the various arts and sciences connected therewith'." These noble intentions have survived several subsequent revisions of the charter (the most recent in 2020) and explicitly tie the organisation to its origins as an avowedly non-commercial learned society.
It was essentially an elitist club for gentlemen amateurs and many of RIBA's early members were openly hostile to the professionalisation of architecture or anything that might be deemed commercial or profit-seeking – an attitude that some might argue prevails to this day. Even up until the recent past, in a throwback to its gentlemanly origins, the RIBA code of conduct explicitly prohibited members from advertising or openly promoting themselves to clients.
Unlike the British Medical Association, which is actually a trade union, or the Institute of Directors, a professional chartered body which explicitly lobbies on behalf of its members, RIBA still remains at its core a 19th-century scholarly association, committed to the furthering of the of virtuous art and science of "architecture" – not architects themselves. It is a relic from the past that has failed to address the fundamental dichotomy between being a learned society and representing the interests of its members.
There is nothing wrong with an organisation whose stated purpose is the "general advancement of Architecture", but such an organisation is very different from what most RIBA members want and need. One would hope that the noble mission set out in the RIBA charter is not inherently in conflict with the concerns of those who practise architecture, but they are not one and the same thing. Without an express commitment in its charter to pursuing the interests of its members (ie architects specifically and not "architecture" in general), RIBA is likely to continue to fall short of most architects' expectations.