Benchmarking survey flags 22% rise in value of international work since 2018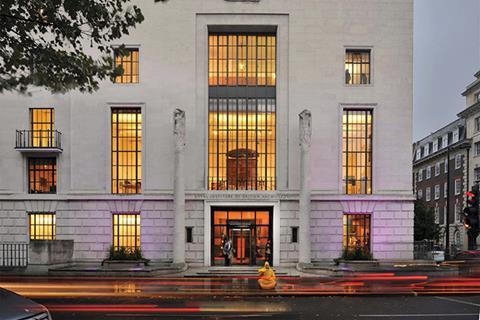 RIBA chartered practices have increased their headcount by 8% over the past year, while revenue is up 13% to £3.6bn, according to the institute's Business Benchmarking Survey 2019 report.
The professional snapshot describes the UK architecture sector as "resilient" and credits it with directly contributing £3.6bn to the national economy over the past 12 months.
However the survey notes pointedly that the growth in revenue is not matched by a growth in profit, while the increased headcount is blamed for pay rises that barely match inflation. It says that while total profits for chartered practices have risen just 6% over the past four years, they actually dropped year-on-year, from £550m in 2018 to £528m this year.
The accompanying commentary said virtually all of the increases in revenue since 2015 appeared to have been wiped out by higher expenditure.
RIBA said the overall value of international work for chartered practices had grown to £625m, up 22% from last year – with revenue from Asia the most valuable source of work outside of the UK measured on a region-by-region basis.

According to the benchmarking data, Asia revenue rose 26.4% to £177m year-on-year, although the Middle East grew by a similar proportion – rising from £104m to £131m over the same period.
RIBA said that despite Brexit uncertainty following 2016's EU referendum, the value of EU work for UK architects had never been higher, with the region described as the most important source of international work for small and medium-sized architecture practices.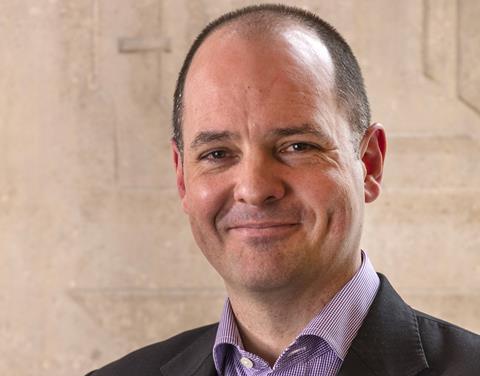 According to the figures, EU work provided revenue of £144m for UK practices over the past 12 months, up from £118m the previous year. European revenue from outside the EU also grew from £22m to £24m.
Regionally, Australasia was the only part of the world to spend less on the services of UK practices over the year. Its contribution dropped from £31m in 2018 to just £13m in 2019.
RIBA chief executive Alan Vallance said the latest benchmarking survey illustrated the "unabated demand for UK architects" that existed around the globe.
"Significant increases in work in Asia, the Middle East and Europe clearly indicate the value of British expertise and the importance of further developing relationships in these growing markets," he said.
"For practices relying solely on UK income, political uncertainty is a worry. Whoever forms the next government must set out a comprehensive vision that enables the architecture profession to continue to thrive in the EU and beyond."
In terms of headcount rises, RIBA said chartered practices now had 44,000 staff – an increase of 8% on last year.
Commentary on the survey said most practices had "enjoyed some growth". Practices with 100 or more staff – such as Foster & Partners, BDP and Chapman Taylor – were said to be driving forward faster.
"An unexpected finding this year is that the growth in revenue has not been matched by a growth in profits," it said.
"Instead, expenditure has increased, mainly due to practices recruiting more staff. The rise in staff numbers seems to have kept salary rises down too; average salaries have risen by just 1% or 2%, while partners' and directors' pay is actually slightly lower than last year."
Inflation as measured by CPIH is currently 1.5%, according to the latest Office for National Statistics data.

The RIBA benchmarking survey gives profiles for eight sizes of practice, ranging from a single-person operation up to firms with more than 100 employees.
It said that the average salary for a sole operator was £24,000 – down £3,000 on last year – while at the biggest firms the average director's or principal's salary was £177,000 – up £2,000 on last year. At such firms architects with five or more years' experience were described as earning an average of £44,000, up £1,000.