Research also shows salaries have fallen for new architects outside London
More than three quarters of architects are working overtime but not being paid for the extra hours, according to a new salary survey.
Frame Recruitment's annual crunch of pay and sentiment among UK architects and interior designers heard many stories of staff "not leaving until the job is done", with 76% of respondents exceeding their hours.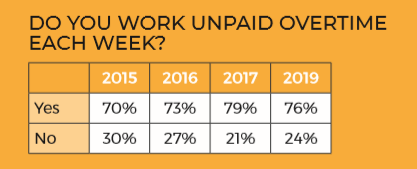 The survey also revealed that the salaries of newly qualified architects outside London have gone down compared to last year's results, dropping from an average of £32,000 to £30,000.
In 2019, Frame found a marginal decrease of 3% in employees working overtime compared to 2017.
The survey said: "Last year, employees highlighted their need for a better work-life balance which unpaid overtime does not meet."
A spokesman said they would also like to believe that employers had noted the desire among employees for a better work-life balance and were trying to make adjustments.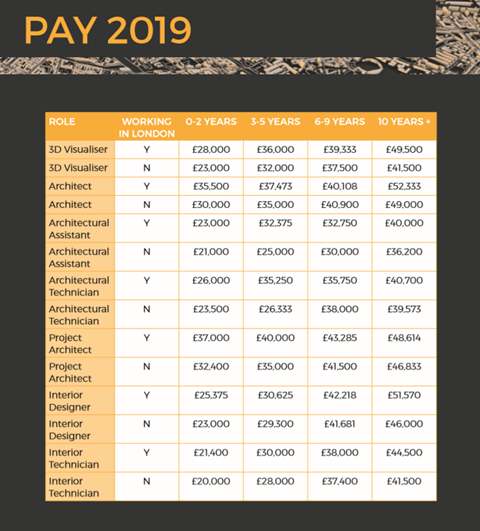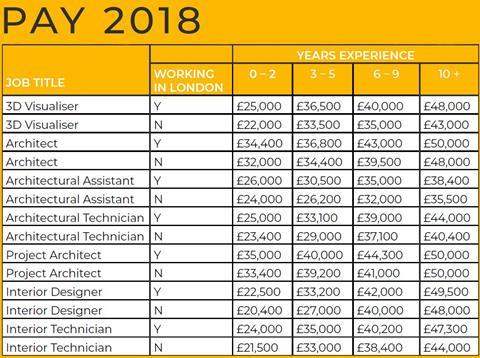 Architects working in London and with more than 10 years' experience had the highest salaries with an average annual pay of £52,333, compared to those working outside the capital earning around £49,000.
The survey also found that architects with three to five years of experience benefited the most from a job move with a pay rise of 22%.
Architects questioned for the survey were working mainly in the residential sector, while work in the education sector had fallen to its lowest level since Frame started conducting this research.