First phase to be completed next year, says Polisano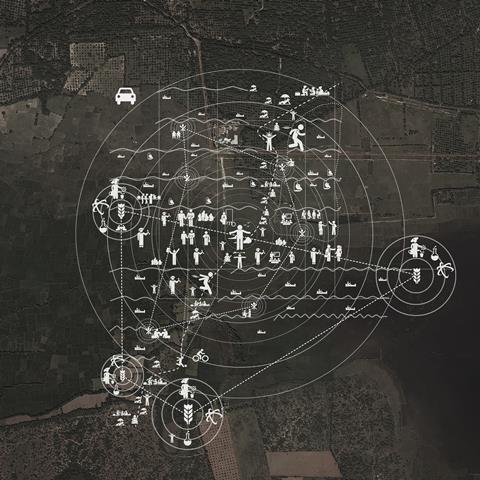 PLP has won an invited competition to design a purpose-built campus for a new university in south-east India.
The architect beat 20 other practices to the job for Krea University in Sri City in Andhra Pradesh, 55km north of Chennai.
Higher education is a new sector for PLP, which is already working on a small scale in India advising firms on sustainable building strategies.
It has only released a site concept diagram so far and is currently revising the competition-winning designs.
The university was founded last year in temporary accommodation and will accept its first students in August.
The new fully residential campus will be built on a 220-acre site, with initial work due to be completed as early as next year, said PLP co-founder Lee Polisano.
He said: "Work has begun immediately on a fast-track programme to deliver the first phase of the development in 2020. We are really excited by the enthusiasm of the university to break a few boundaries with this project".
The 450,000sq m campus will accommodate 10,000 students – including their halls – and 1,000 staff.
The university is keen to forge links with local business, so an innovation hub will provide accelerator space for start-ups and growing businesses, as well as conference facilities and teaching areas for evening classes and professional development.
The masterplan has been driven by a desire to prioritise the wellbeing of students, said PLP. A sports centre opens on to playing fields which form part of a ribbon of green public realm linking the north-east and south-west boundaries of the site.
Edge plots will be used for farming – both for agricultural research and to produce fresh and sustainable food for the university.
The library building will be the "emblematic soul of the campus", while the student centre will be the social hub, providing space for dining, events, clubs and academic support.