PLP's giant is now set to open next autumn
The developer behind the tallest tower going up in the City of London has admitted the job is up to four months behind schedule.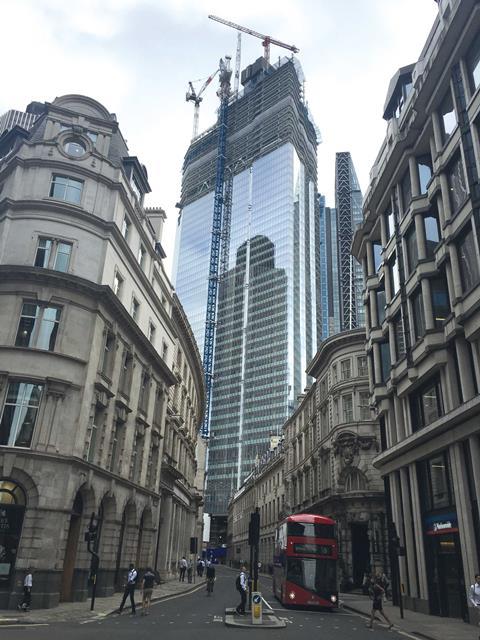 Stuart Lipton said a completion date of next July for PLP's 22 Bishopsgate had been pushed back to November, laying most of the blame on wind shutting down cranes.
The 278m tower, which has an estimated construction pricetag of £600m is being built by Multiplex and developed by Lipton and Peter Rogers under the Lipton Rogers brand the pair set up five years ago.
It will be the tallest tower in the Square Mile when completed, eclipsing the 230m Heron Tower.
It will also be taller than 22 Bishopsgate's next-door neighbour, the Cheesegrater, designed by Rogers' brother Richard.
Lipton said: "It was originally [due to finish next] July but we're anticipating October/November."
He added: "This is a very big chap. Wind is the predominant factor [for the delay]. This idea we can define dates on a high-rise is a misunderstanding."
He is hoping concrete work, being carried out by Careys, and steelwork, being carried out by Severfield, will finish early next year.