Sculpture will tower over Midlands motorways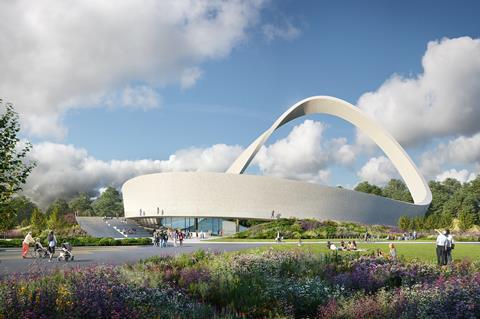 Snug Architects has won planning for its giant monument to answered prayer that will stand between two motorways in the West Midlands.
The 51.5m tall Eternal Wall of Answered Prayer will be built from a million bricks, each one linked via an app to an individual testimony.
Snug's Möbius strip design was the winning entry in an international RIBA competition last year that attracted 133 entries from 28 countries.
It was granted planning by North Warwickshire Borough Council and then given the final nod by communities secretary Robert Jenrick.
Construction is now expected to begin in spring 2021 and to be completed in the autumn of 2022.
Richard Gamble, an entrepreneur and former chaplain to Leicester City FC, first had the idea in 2004 for what he said would be "one of the biggest crowd-created collaborative projects in the world".
A call for the public to submit stories of their answered prayers has gone out and eventually visitors holding their phone against any of the million bricks will be able to read each account.
Gamble said: "It's been 16 years since the idea was first born. To finally receive the official consent is incredible. We are building a very special landmark and it is an amazing opportunity for the British people to leave a legacy of hope for future generations.
"We want to celebrate and remember the prayers that God has answered for individuals throughout our nation's history… Our desire is to create thought-provoking public art and offer a space for recreation and reflection for everyone. Our hope is that those who visit will see how God can bring peace in life's storms and be encouraged to think about the power and relevance of prayer. One individual's answered prayer can be another person's hope."
The monument will stand between the M6 and M42 near Birmingham and will be passed by motorists more than 500,000 times each week. Gamble predicted it would attract 300,000 visitors a year. Facilities will include a café, book shop, visitor centre and 24-hour chaplaincy service.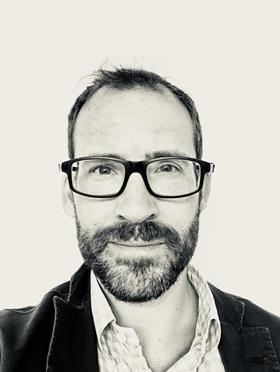 Initially known as The Wall, its name was changed in response to a fears it could be perceived as a barrier, said organisers. By contrast the twist in a Möbius strip makes it unorientable, without beginning or end, inside or outside. Its continuous nature will represent inclusivity and how God is always listening and answering, they said.
Paul Bulkeley, founder of Southampton-based Snug, said he was "convinced it will be loved as an iconic landmark of hope communicating the value of prayer to the visual and interactive age in the 21st century".
When completed the Eternal Wall of Answered Prayer will be twice as tall as Antony Gormley's 1998 Angel of the North which rises 20m over the A1 near Gateshead and is currently Britain's largest sculpture.
Plans for a southern counterpart, a 50m white horse at Ebbsfleet designed by Mark Wallinger, came to nothing despite planning being granted because funds dried up in the 2007 crash. But Serena de la Hay's 12m tall Willow Man figure beside the M5 in Somerset has become known colloquially as the Angel of the South.