AHMM's Paul Monaghan said 'this is the sort of scheme that must happen'

RIBA Competitions has named east London-based architect EcoResponsive Environments as the winner of its contest to design a vision of future living.
The practice beat competition from two other shortlisted teams with its design for the Heath, a sustainable business campus in Runcorn owned by business park operators SOG.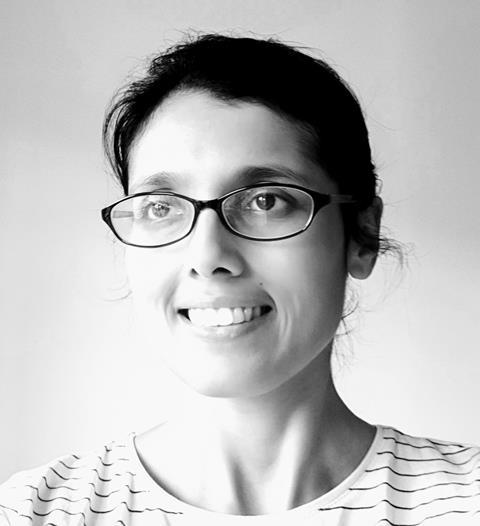 EcoResponsive Environments director and co-founder Prachi Rampuria said: "As a relatively new practice, this win is a huge milestone for us.
"Working with an enlightened landowner, vibrant local and regional community interests, this is an exciting opportunity for a beacon project to point up opportunities for tomorrow's world."
The Vision of Future Living competition asked architects to consider how people will live and work in the future and how places can be developed in a way that is both environmentally and financially sustainable.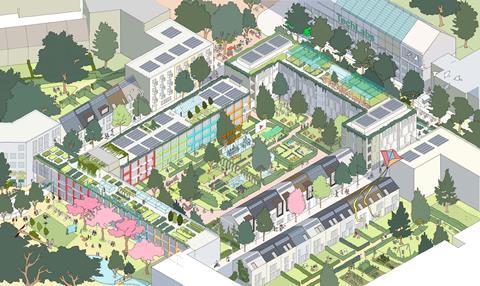 The other teams in the running were two duos consisting of architects Kimia Benan and Paul Treacy and Tom Cookson and Sarah Carroll.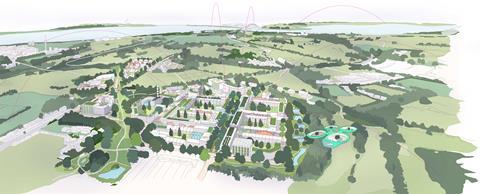 The competition architect advisor Hugh Broughton, director of Hugh Broughton Architects, said: "Eco Responsive's proposals were selected as winners because they provide a wonderful framework for the future of the Heath which weaves ideas for landscape, water management, food production and work with concepts for inter-generational living which are both optimistic and realistic."
He added: "It will be truly exciting to see their plans develop under the stewardship of an enlightened client."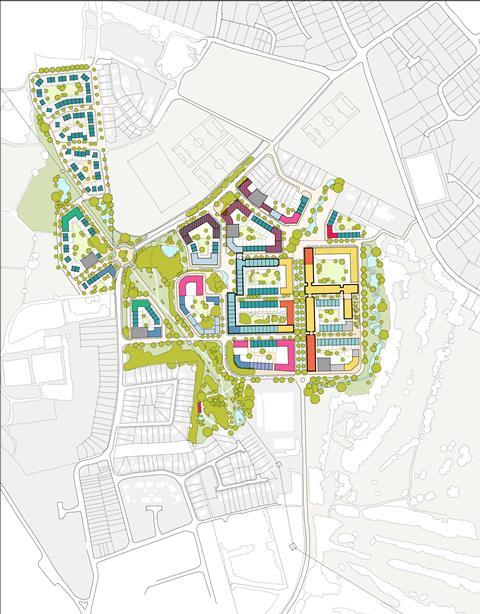 Judge and AHMM director Paul Monaghan said: "I have rarely seen such a thorough presentation and I look forward to seeing this vision being built. SOG has a proven track record for delivering major regeneration projects and I feel this is the sort of scheme that must happen, and SOG is an organisation with the credentials to make it happen."